Rupert Everett está excepcional en este biopic (bastante fiel) de los últimos días de Oscar Wilde, The Happy Prince
Introducción
Por si no lo sabían, The Happy Prince es uno de los relatos cortos escritos por Wilde, que tuvo una vida complicada debido a su complicada situación sentimental. Wilde fue encarcelado por ir con quien no debía (ya saben, la nobleza) y terminó sus días… como nos relata esta película.
La película la dirige, interpreta y escribe el propio Rupert Everett.
Argumento
Wilde vuelve a Francia hecho unos zorros después de pasar una temporada en la cárcel acusado de…ya saben, gustarle el sexo que no estaba permitido en aquella época. En la película asistiremos a los recuerdos del genial escritor, novelista y dramaturgo, que murió en 1900 olvidado y con sola compañía de sus más fieles amigos.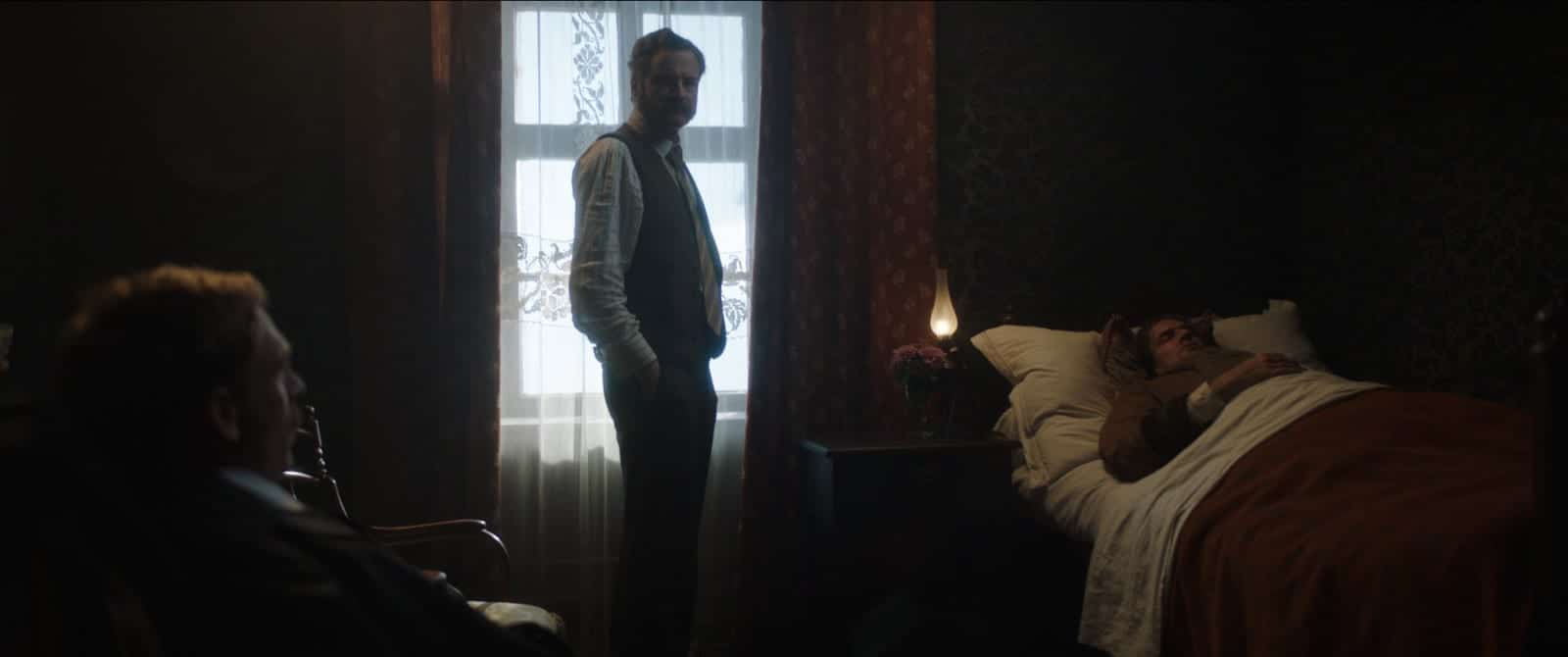 La Película
Triste, porque The Happy Prince es una película irónicamente triste en consonancia con lo que fue Wilde en vida, un bromista irredento, un creador de frases célebres sin igual y un dramaturgo que plasmó la alta sociedad de su tiempo de la manera más sarcástica.
La película es muy fiel a sus tristes tiempos finales y cuenta con grandes actores y, claro está, lo hacen muy bien, Colin Firth y Emily Watson nada menos, pero es una película que hasta el mismo Wilde no querría haber visto, un retrato miserable del que en su día fue un gran escritor.
¿Se la podrían haber ahorrado? Es probable, seguramente el autor no querría haberse visto así retratado, sino que sus libros reflejasen la belleza y el buen gusto con el que (casi) siempre vivió.
Buena ambientación, fotografía… triste, triste, triste.
Le damos dos estrellas.
Si queréis conocer algo más sobre la vida del escritor, os dejo mi artículo.
Trailer
Ficha Técnica
Título original: The Happy Prince
Año: 2018
Duración: 104 min.
País: Alemania
Dirección: Rupert Everett
Guion: Rupert Everett
Música: Gabriel Yared
Fotografía: John Conroy
Reparto: Rupert Everett, Colin Firth, Emily Watson, Tom Wilkinson, Colin Morgan, Miranda Richardson, Anna Chancellor, Julian Wadham, Béatrice Dalle, Ronald Pickup, Joshua McGuire, Daniel Weyman, John Standing, Edwin Thomas, André Penvern, Tom Colley
La importancia de llamarse Oscar Wilde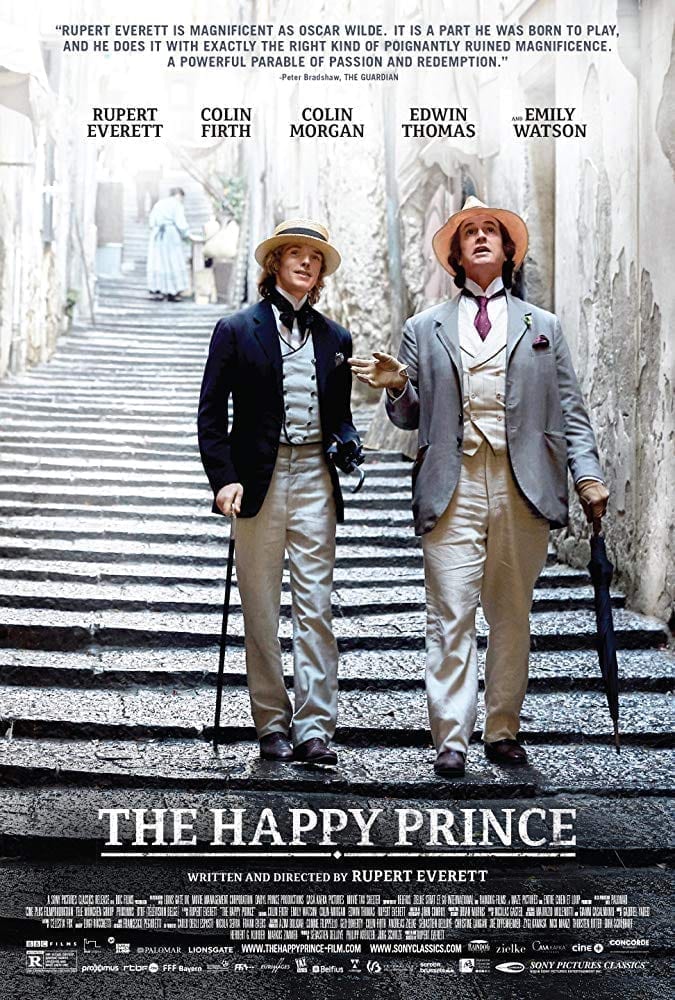 Título: The Happy Prince
Fecha de Publicación: January 2, 2022
Dirección: Rupert Everett