A.R. Penck (1939-2018) painted "Traudel" in 1976, the year his longtime partner Waltraud, a professional ballet dancer, died. Having met her in the mid-sixties, she would become a muse of the artist. Waltraud's death had a great impact on A.R. Penck and was one of the reasons he considered emigrating to the West since his life as an artist was already at a difficult juncture.
Since the early sixties, the East German government was controlling A.R. Penck's artistic output by barring him from showing his work publicly. And realizing that A.R. Penck was an alias frequently used by the artist, whose real name was Ralf Winkler, the STASI became aware of his increasing presence in the West, which led to further observation and limitation of his social circle at home in Dresden. After years of trying, A.R. Penck emigrated from East to West Berlin in 1980.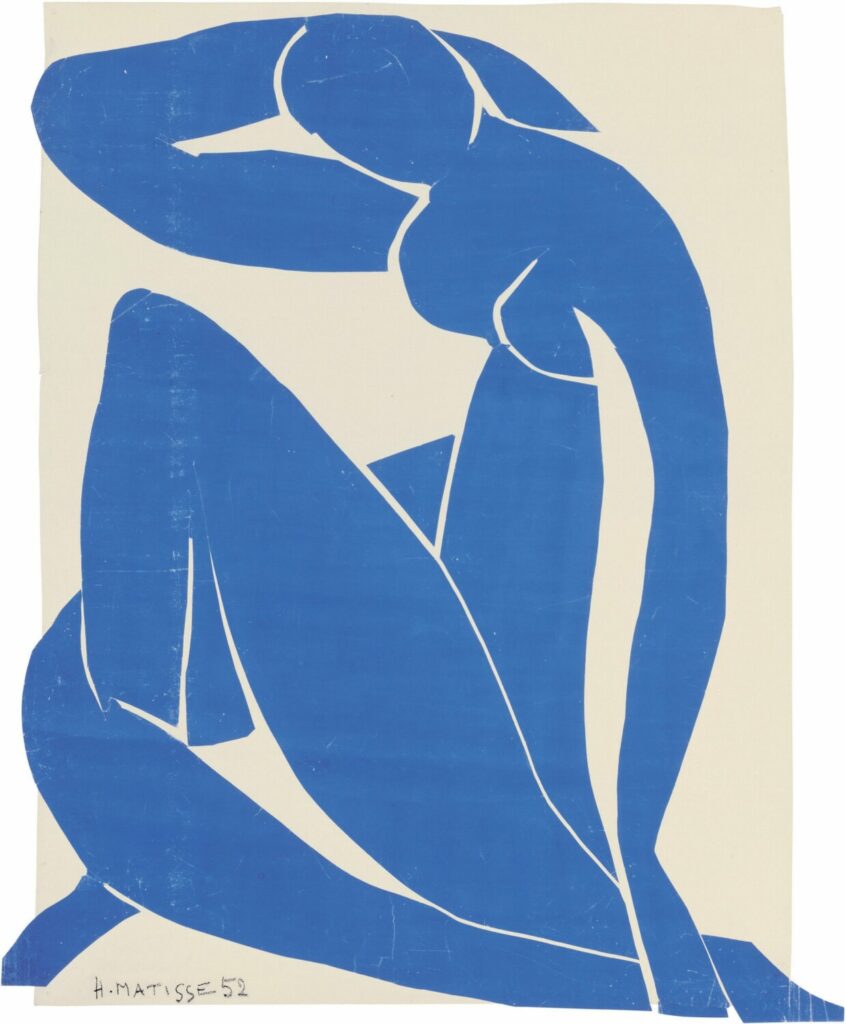 The palette of bright blues against the white cloth and the figure's recumbent pose recalls Matisse's famous Nu bleu lithograph series from 1952, which could further be seen as a nod to Waltraud's profession as a dancer and her suffering from a fatal illness, which Matisse was facing at the time he created this late work.
Like a mother, she guards two small children playing with a toy plane, while in the background we can see a plane in approach heading towards them, possibly a reference to a bombing raid. Dresden, the artist's hometown, was heavily bombed in February of 1945 shortly before the end of the war, when A.R. Penck was just six years old.
The difference in scale of the figures suggests a moment in the past: a childhood memory of loss and destruction, while at the same time showing kids innocently playing war, perhaps unwittingly emulating that bygone reality of the artist's childhood. "Traudel" in repose, with her finger pointing at the event, becomes a gatekeeper of the past as well as a manifestation of the present, a synonym for mother nature and the cycle of life. It is arguably one of the most personal paintings by the artist depicting human vulnerability, and a poetic testament to his love.
"Traudel" is currently on view at Kunstmuseum Den Haag in the retrospective How It Works, which remains on view through 27 September.
"Traudel" is a new addition to The Human Figure, an online exhibition. Highlights from The Human Figure can be viewed in our Art Basel room through 26 June. An expanded exhibition is currently on view at michaelwerner.com. Follow the gallery on Instagram, Twitter, Facebook and Wechat.