Kristen Stewart is an American actress born in Los Angeles in 1990
About Kristen Stewart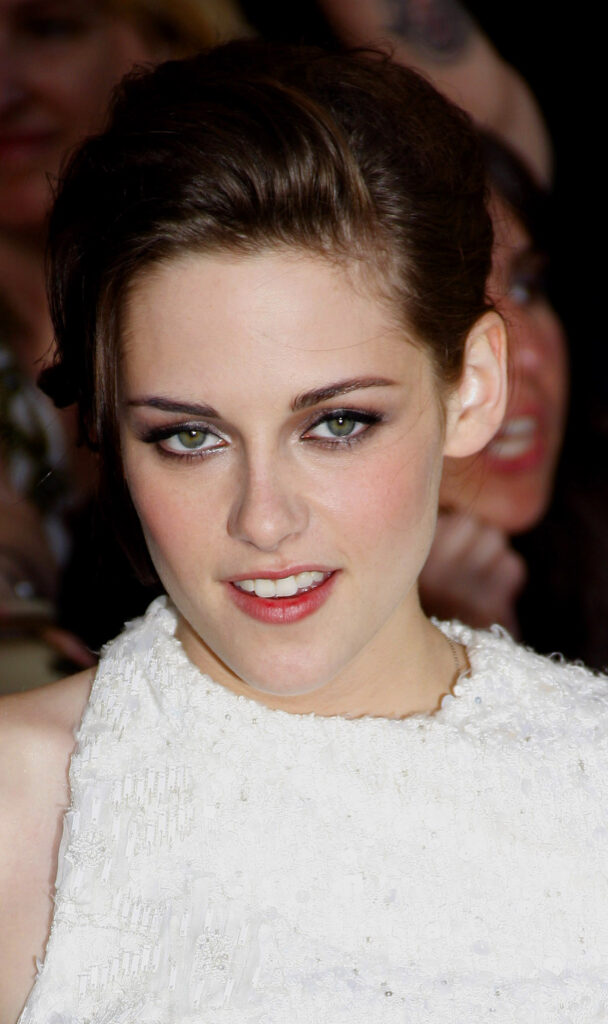 She played the role of Bella Swan in the Twilight Saga, with Robert Pattinson.
She is the first American actress who won the Cesar Award.
Kristen Stewart is known for movies as Underwater (2020), Seberg (2019), On the Road (2012).
Her last movie is Happiest Season and it will be released on hulu in December, 2020.
You can Google my name and one of the first things that comes up is images of me sitting on my front porch smoking a pipe with my ex-boyfriend and my dog. It was [taken] the day [Twilight] came out. I was no one. I was a kid. I had just turned 18.

Kristen Stewart
Kristen Stewart Movies on MCM
Coming soon
List of Kristen Stewart Movies
1999
The Thirteenth Year
2000
The Flintstones in Viva Rock Vegas
2001
The Safety of Objects
2002
Panic Room
2003
Cold Creek Manor
2004
Speak
Película independiente
Catch That Kid
Undertow
2005
Fierce People
Zathura: A Space Adventure
2007
The Messengers
In the land of women
The Cake Eaters
Into the Wild
2008
The Yellow Handkerchief
What Just Happened
Jumper
Twilight
2009
Adventureland
The Twilight Saga: New Moon
2010
The Runaways
The Twilight Saga: Eclipse
Welcome to the Rileys
2011
The Twilight Saga: Breaking Dawn – Part 1
2012
On the Road
Snow White & the Huntsman
The Twilight Saga: Breaking Dawn – Part 2
K-11
2014
Camp X-Ray
Clouds of Sils Maria
Still Alice
2015
American Ultra
Equals
Once and Forever
Anesthesia
2016
Certain Women
Película independiente
Billy Lynn's Long Halftime Walk
Personal Shopper
Café Society
2018
Lizzie
JT LeRoy
2019
Charlie's Angels
Seberg
Ru's Angels
2020
Underwater
Related Articles
Kristen Stewart on Wikipedia.
Video
I want to go to college for literature. I want to be a writer. I mean, I love what I do, but it's not all I want to do – be a professional liar for the rest of my life.

Kristen Stewart