Henri Matisse's legendary artist's book, Jazz, was one of the star lots at Bonhams' Prints & Multiples sale in London, New Bond Street, today (Tuesday 15 December) achieving £287,750. The top lot was Girl with Balloon by Banksy, which sold for £300,250 against an estimate of £120,000 – 180,000. Building upon Bonhams' exceptional success at selling works by the renowned street artist, Banksy's works dominated the top 10 – many far exceeding their pre-sale estimates.
The sale made a total of £2,303,898 with 78% sold by lot and 92% sold by value.
Lucia Tro Santafe, Department Director of Bonhams Prints & Multiples, New Bond Street, said: "Jazz is one of Matisse's greatest masterpieces. I'm not surprised it achieved such an impressive result. It is also wonderful to see the continued success of works by Banksy at Bonhams, with many of his playful and political works far exceeding their estimates."
Matisse's Jazz
In 1941, when Henri Matisse was near bedridden with cancer, he started creating a body of work that appeared to capture movement on a page. His ground-breaking artist's book, Jazz, – containing 20 pochoirs of his signature bold, expressive, and vibrant cut-outs, alongside poetic text – marked a crucial transition into a new medium for the artist and left a trail of colour across the blank space. Originally entitled Cirque, the improvised themes and compositional variations prompted the publisher Tériade to suggest Jazz as an alternative title. Published in 1947 and limited to 250 copies, JAZZ was an unprecedented success.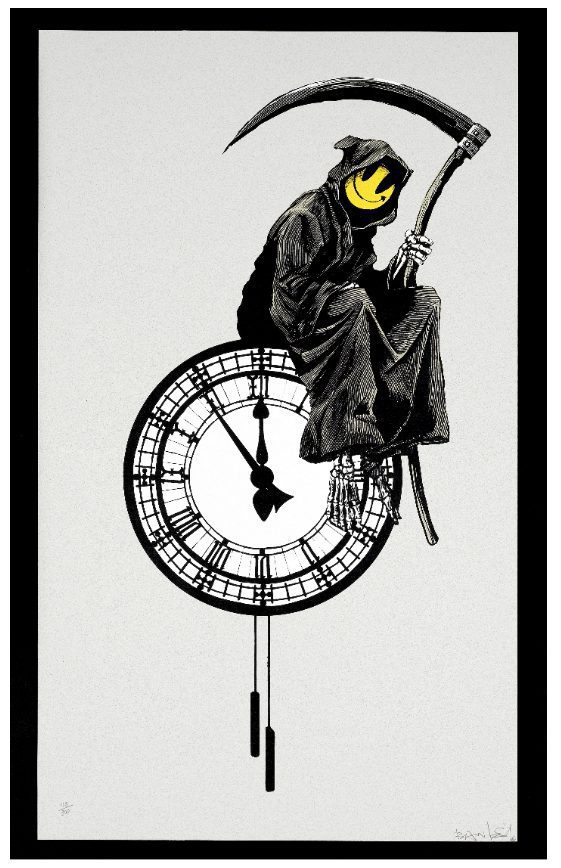 Other highlights of the sale included:
Banksy (Born 1975), Pulp Fiction. Sold for £137,750.
Banksy (Born 1975), Grin Reaper. Sold for £ 106,500.
Banksy (Born 1975), Have a Nice Day. Sold for £100,250.
Banksy (Born 1975), Barcode Leopard. Sold for £100,250.
Roy Lichtenstein (1923-1997), Nude Reading, From Nude Series. Sold for £94,000.
Robert Indiana (1928-2018), The Book of Love. Sold for £92,750.