"How do we, as humans, individuals, and members of a community, embrace the destruction and recreation of our socio-economic cityscape, collective memories and interwoven identities?"

— Elaine Chiu
Growing up in Yau Tsim Mong District, one of the busiest neighbourhoods in the city, Hong Kong artist Elaine has witnessed the drastic and continuous transformation of the urban space and environment since her childhood. The transient, fluidic, intersecting memories and impressions about Hong Kong have been deep-rooted in her consciousness and self-identity.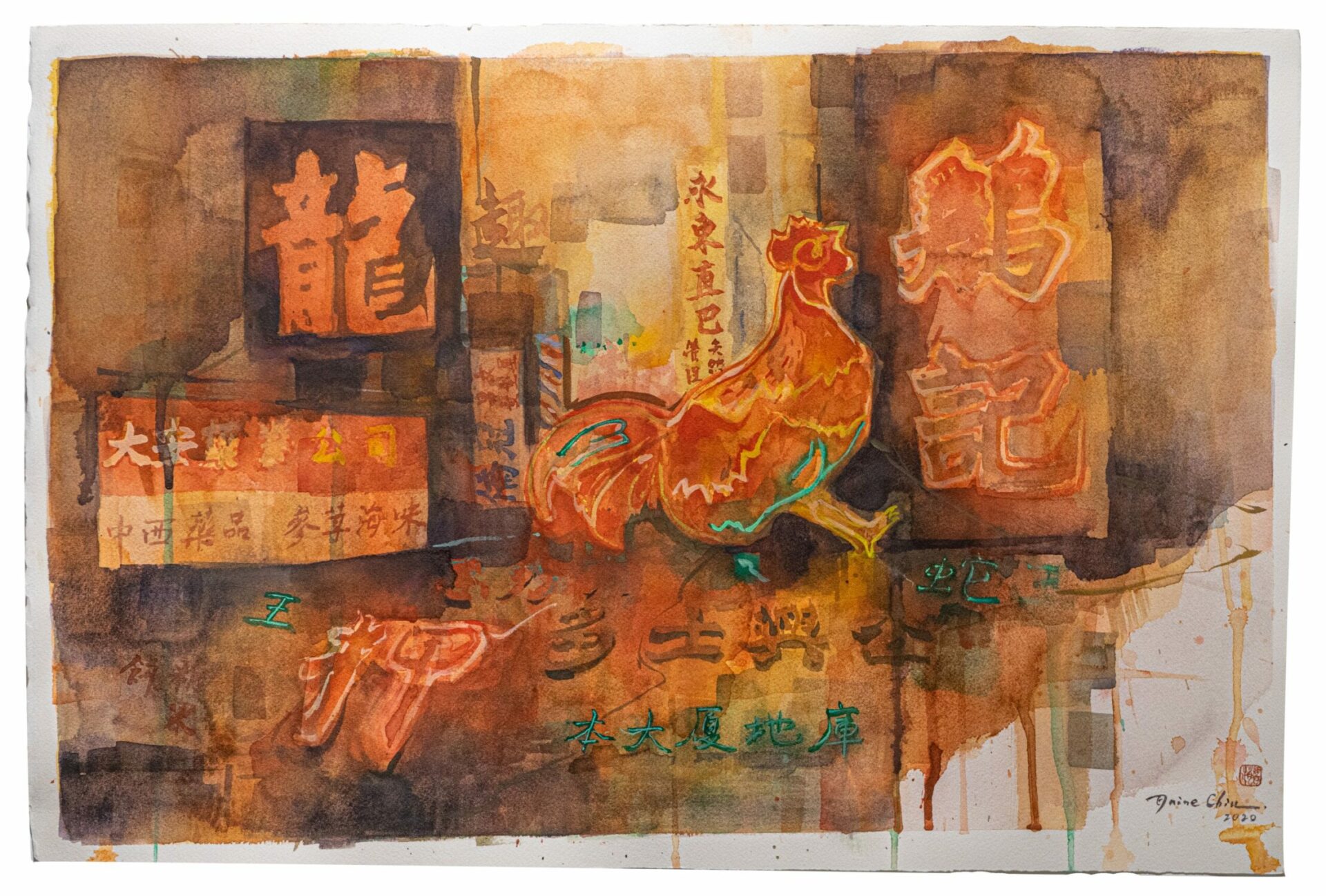 With the effect of the amendment of the Building Ordinance in 2011, thousands of hand-written sign boards or neon-lit have since been removed all around the city. In the past three years, Elaine initiated an on-site sketching campaign to record the fleeting cityscape with her paintbrush. Street-sketching prompts her to contemplate the disappearance of numerous heritage buildings and tenement houses in the local community under rapid urban renewal.
Before Memories Expire" is the continuation of Elaine's previous on-site sketching and community art project. Centring her research around endangered buildings, architecture, cityscape, and memories of Hong Kong, her work explores different organic carriers and their relationship with time and people, including community spirit, architectural structures and memories, that are formed bottom-up in the urban space. This exhibition is divided into two parts. The main part "Before Memories Expire" features Elaine's latest acrylic paintings and debuts her fresh to practice sculptural work. The sub-part "The Memories Library" displays Elaine's watercolor on-location sketches and photos of her sketching activities.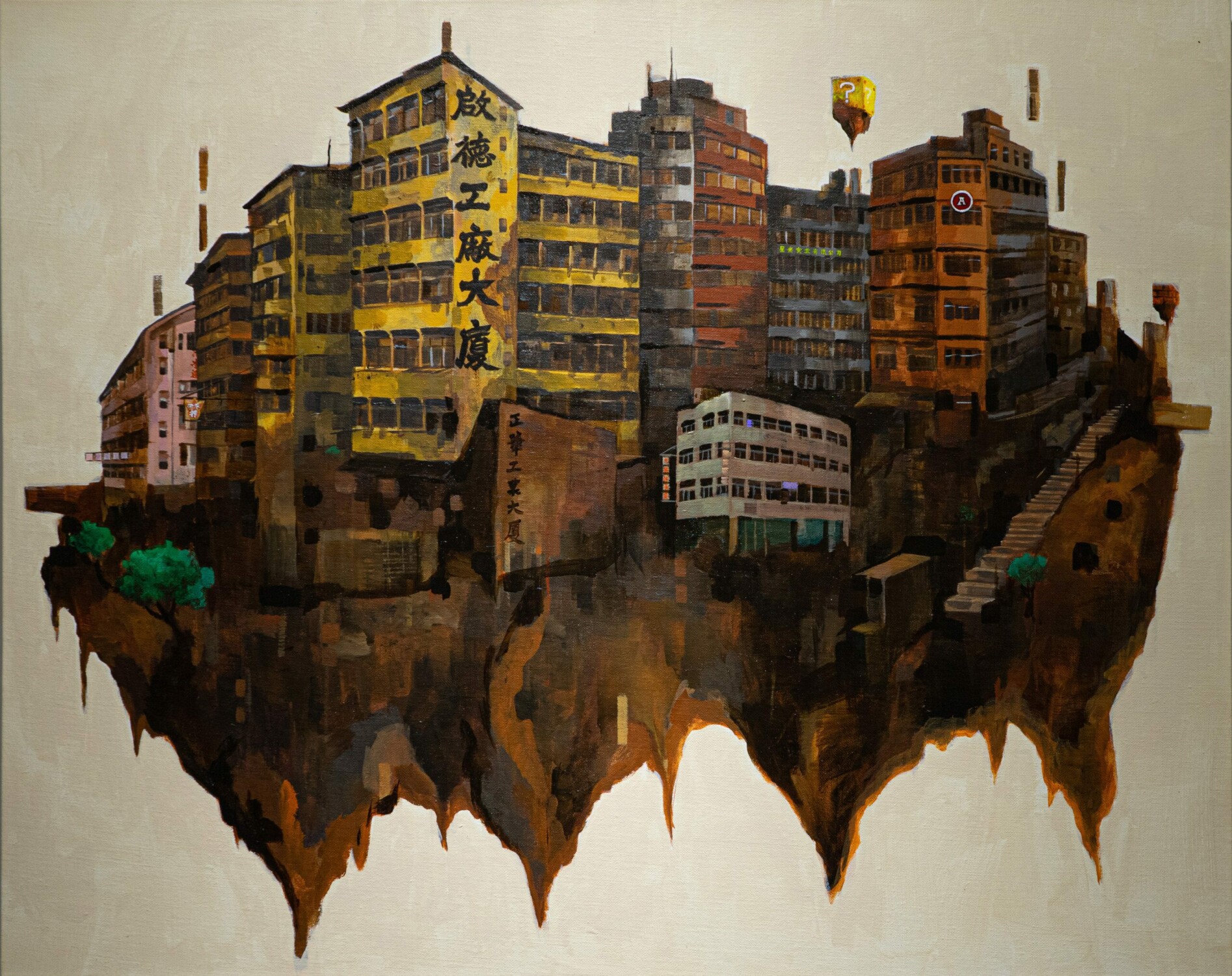 Additional artist-in-conversation event
"Before Memories Expire: In Conversation with Artist Elaine Chiu"
18 May 2021, 4 – 5pm
Venue: JPS Art Gallery
Moderator: Mr. Kenneth Chan (Research Associate at University Museum and Art Gallery, HKU)
Hong Kong artist Elaine Chiu joins moderator Kenneth Chan in a conversation of her working
process, inspirations, and trajectory as an artist. Hong Kong's endangered buildings, architecture,
cityscape and memories are some of the cornerstones of Elaine's research and practice. Her
work not only explores space, memory and the city's evolving urban identity, but also conveys the
transience and fragility of Hong Kong's cityscape. In this conversation, Elaine will share the story
of her creative practice, her muses, and her work as a personal investigation of Hong Kong's
transient, fluidic, and intersecting memories. This conversation is presented as part of Before
Memories Expire, an exhibition at JPS Art Gallery on view from 6 May to 6 June 2021.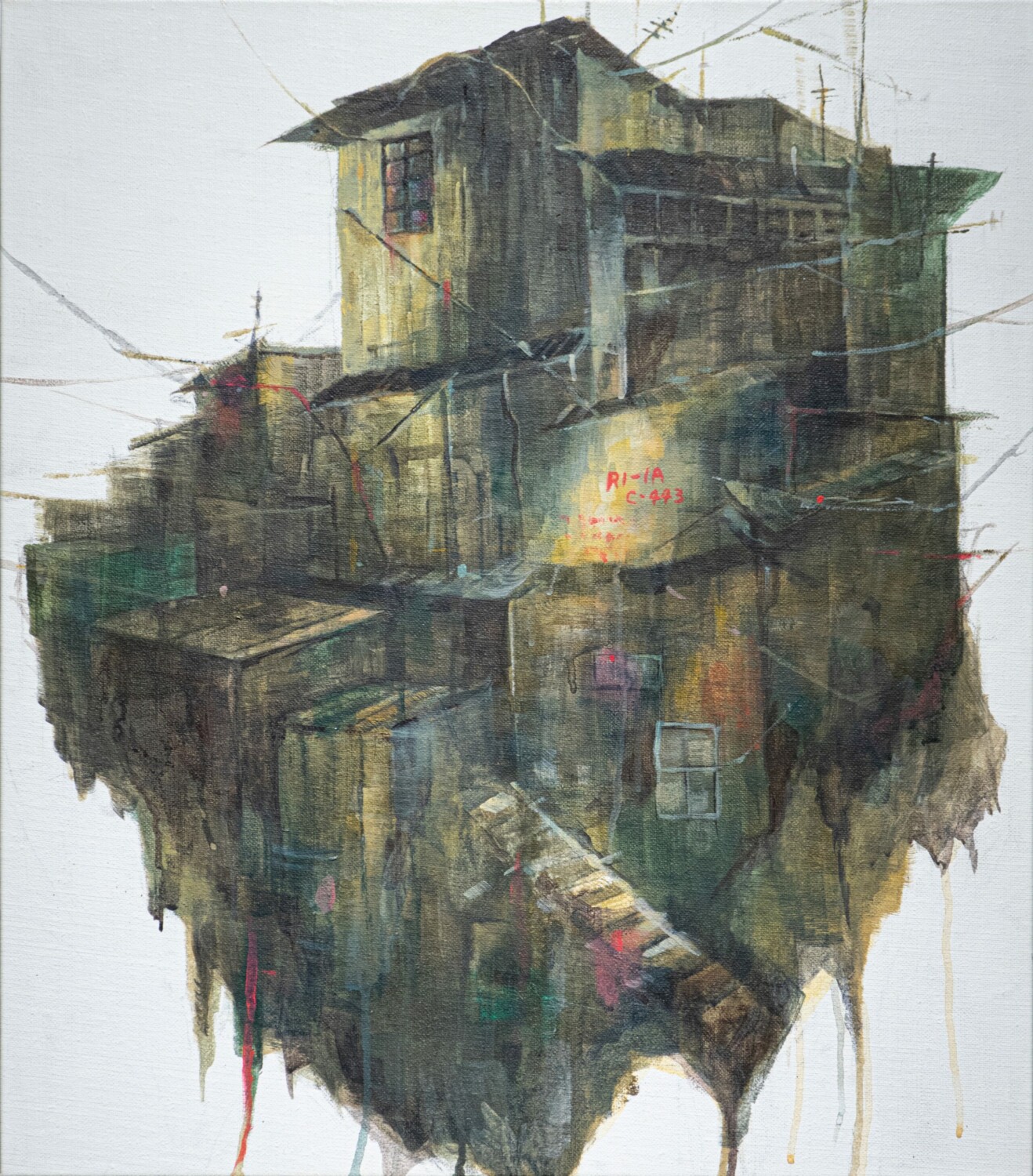 About Elaine Chiu
Through urban sketching, community projects and paintings, Elaine explores space, memory and community identity of urban environments. Her work communicates the transient and fragile nature of cityscapes and the identity displacement under rapid urban redevelopment. Born and raised in Hong Kong, Elaine earned a BA (Hons) in Art History from the University of Hong Kong in 2018. Elaine has participated in a variety of art projects, including Vivid Sydney Light Festival 2018 and the Hong Kong UNESCO Global Geopark project 2020. Her work has been widely exhibited and awarded by multiple local and international institutions.
Elaine has received commissions from the HKSAR Government, Hong Kong Economic and Trade Office, and various internationally recognised brands. Elaine's works are also in the permanent collection of the Hong Kong University Museum.
About JPS Art Gallery
Established in 2014 in Hong Kong, JPS Art Gallery is an independent contemporary art gallery presenting works of emerging and established artists from around the world.
The gallery is founded with a passionate spirit that dedicates to the new digital age and the exploration of the world of fine art and pop culture. We aim to create an innovative environment for a new generation of artists and collectors, fostering a creative space for all. We focus on fun and playful works of the era that spans across different mediums and disciplines, showcasing a discerning selection of works that embody the aesthetics of today.
We are committed to supporting the culture and art scene both in Hong Kong and Japan, creating a vibrant local art community. The gallery regularly presents works of emerging artists in our gallery spaces in Hong Kong and Tokyo as well as international art fairs, giving them a platform to gain global exposure, supporting young artists to launch their careers. JPS has also been an active contributor to society and the local art scene by sponsoring various charity events and auctions.
Location
218-219, 2/F, Landmark Atrium, Queen's Road Central, Central, Hong Kong.