East Hampton — Pace Gallery is thrilled to return to its gallery space in East Hampton this summer, following the seasonal outpost's ongoing success since its opening in July of 2020.
This summer, Pace's program in East Hampton will feature a series of solo exhibitions by pioneering artists David Hockney, Thomas Nozkowski, and Lee Ufan, and will also spotlight leading contemporary artists including Robert Nava and Trevor Paglen. These presentations follow French Moroccan artist Yto Barrada's monographic exhibition which inaugurated the gallery's second season in the Hamptons in May 2021 and coincided with the artist's exhibition at the Museum of Modern Art in New York, currently on view through January 2022.
Since the gallery's opening in East Hampton last summer, Pace has mounted ten exhibitions, including solo presentations of the work of Sonia Gomes and Torkwase Dyson; Elmgreen & Dragset's inaugural presentation with Pace; and exhibitions dedicated to the work of sculptor Arlene Shechet, beloved East End artist Saul Steinberg, and renowned contemporary artist Yoshitomo Nara, who is currently the subject of a major survey at the Los Angeles County Museum of Art.
Concurrently on view this summer season in East Hampton is an exhibition at Guild Hall, Center for the Visual and Performing Arts featuring multidisciplinary artist Robert Longo, who recently joined the gallery's roster and has a forthcoming solo exhibition of new work at Pace's gallery in New York City in September 2021. Longo's exhibition, A History of the Present, is on view at Guild Hall from August 7 – October 17, 2021.
David Hockney: Ma Normandie
May 27 – June 6
Comprising recent editions primarily depicting the artist's environment in and around his home in Normandy, David Hockney: Ma Normandie demonstrates the thoughtful and exploratory ways in which David Hockney engages with his surroundings and illustrates key themes for the artist, including nature as narrative and the experience of changing seasons. Full of the vibrancy that has come to define much of Hockney's career, these works celebrate nature and invite the local community to consider the power of environment as the world outside continues to bloom and spring slowly gives away to the summer.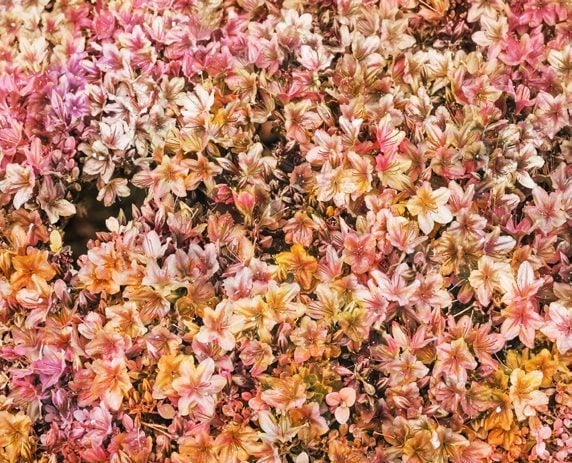 Trevor Paglen: A Thousand Flowers
June 10–27
Trevor Paglen: A Thousand Flowers will feature artworks from a number of the artist's recent series exploring artificial intelligence and machine learning and comes on the heels of the artist's solo exhibition, Bloom, at Pace's London space in 2020. Paglen is a multi-faceted and multi-disciplinary artist whose practice incorporates techniques from investigative journalism, engineering, and experimental geography alongside sculpture, video, photography, and installation. This solo presentation inaugurates the gallery's exclusive representation of the artist in New York.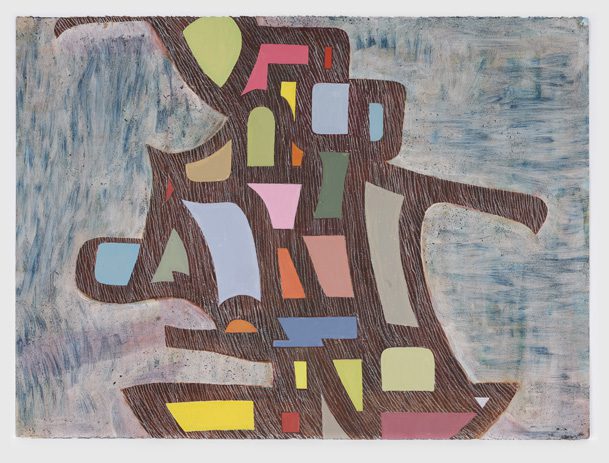 Thomas Nozkowski
July 1–18
Thomas Nozkowski will feature a selection of paintings on paper alongside drawings by the late artist. The richlycolored and intimately-scaled abstract works push the limits of visual language and exemplify Nozkowski's approach to making, while inviting viewers to explore the possibilities of seeing. The pieces reflect on specific places and experiences, translating sensations and memories into fully abstract compositions.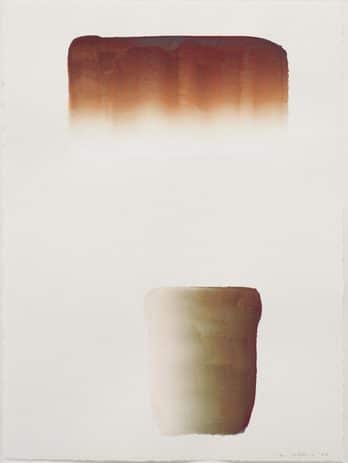 Lee Ufan
July 22 – August 8
Comprising paintings and watercolors by Lee Ufan, this exhibition highlights the artist's continued attention to how abstract gestures, light, and color can inform special perception and philosophical concepts. Many of the featured works were created in 2020 throughout the COVID-19 pandemic, during which Lee worked from his studio in Kamakura, Japan. A highlight within the presentation, one watercolor features a unique shade of green and an inscription by the artist on the back of the work stating, "spring has come!". This presentation builds upon major recent presentations featuring the work of Lee, including the group exhibition Stars at the Mori Art Museum in Tokyo, as well as a Lee Ufan: Open Dimension at the Hirshhorn Museum and Sculpture Garden in Washington, D.C. An exhibition of the artist's work is currently on long-term view at Dia:Beacon as well.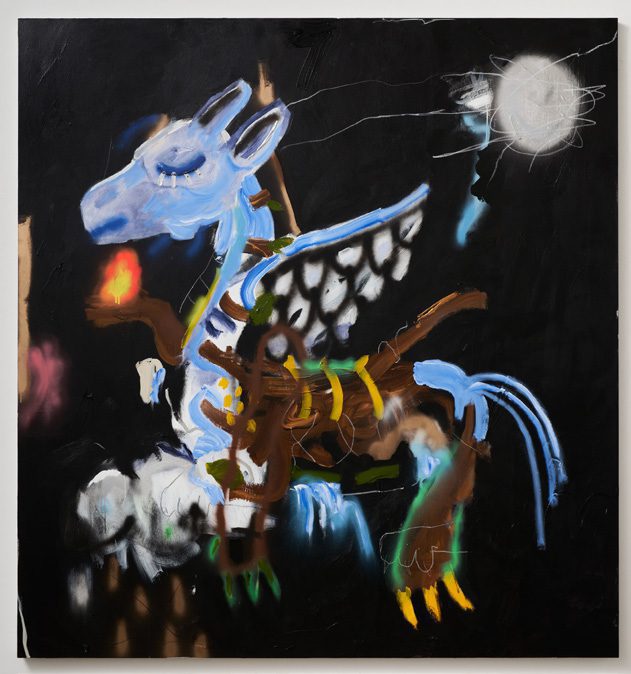 Robert Nava
August 12–29
This exhibition features new paintings and works on paper by the artist, marking his second presentation with Pace since joining the gallery in 2020. Works on view depict the artist's signature hybrid creatures, which exude a playful candidness and defy the pretensions of high art. Often created to the vitalizing beat of house and techno music, his paintings conjure a realm awash in magic and possibility, and this exhibition further sees the artist experimenting with larger-scale works on paper.