Jean-Claude Van Damme is The Last Mercenary, the last Netflix action movie released this Friday.
The film is directed by David Charhon
Plot. Synopsis
The film is directed by David Charhon and is a French-language film that stars Van Damme as a mysterious former secret service agent who must urgently return to France when his estranged son (Samir Decazza) is falsely accused of arms and drug trafficking by the government, following a blunder by an overzealous bureaucrat (Alban Ivanov) and a mafia operation. (Filmaffinity)
Movie Reviews
"Literal weight is the only kind offered by this slight film, another disposable Euro import upholding Netflix's reluctant reputation as a digital direct-to-video bin." Charles Bramesco: AV Club
"While I enjoyed Van Damme's action-comic turn, the rest of the film's cartoonish vibes and mind-numbing supporting characters are too much for even 'The Last Mercenary' to bear (…) Rating: ??½ (out of 5)" M.N. Miller: Ready Steady Cut
"[It] is bloated and sentimental. The middle section droops and not all the performances pop (…) But the fight scenes have wit and Van Damme delivers his lines with just the right amount of weary good humor." Jeannette Catsoulis: The New York Times
Release Date
July 30, 2021.
Where to Watch
On Netflix.
Movie Trailer
Cast & Crew
The Last Mercenary (2021). Jean-Claude Van Damme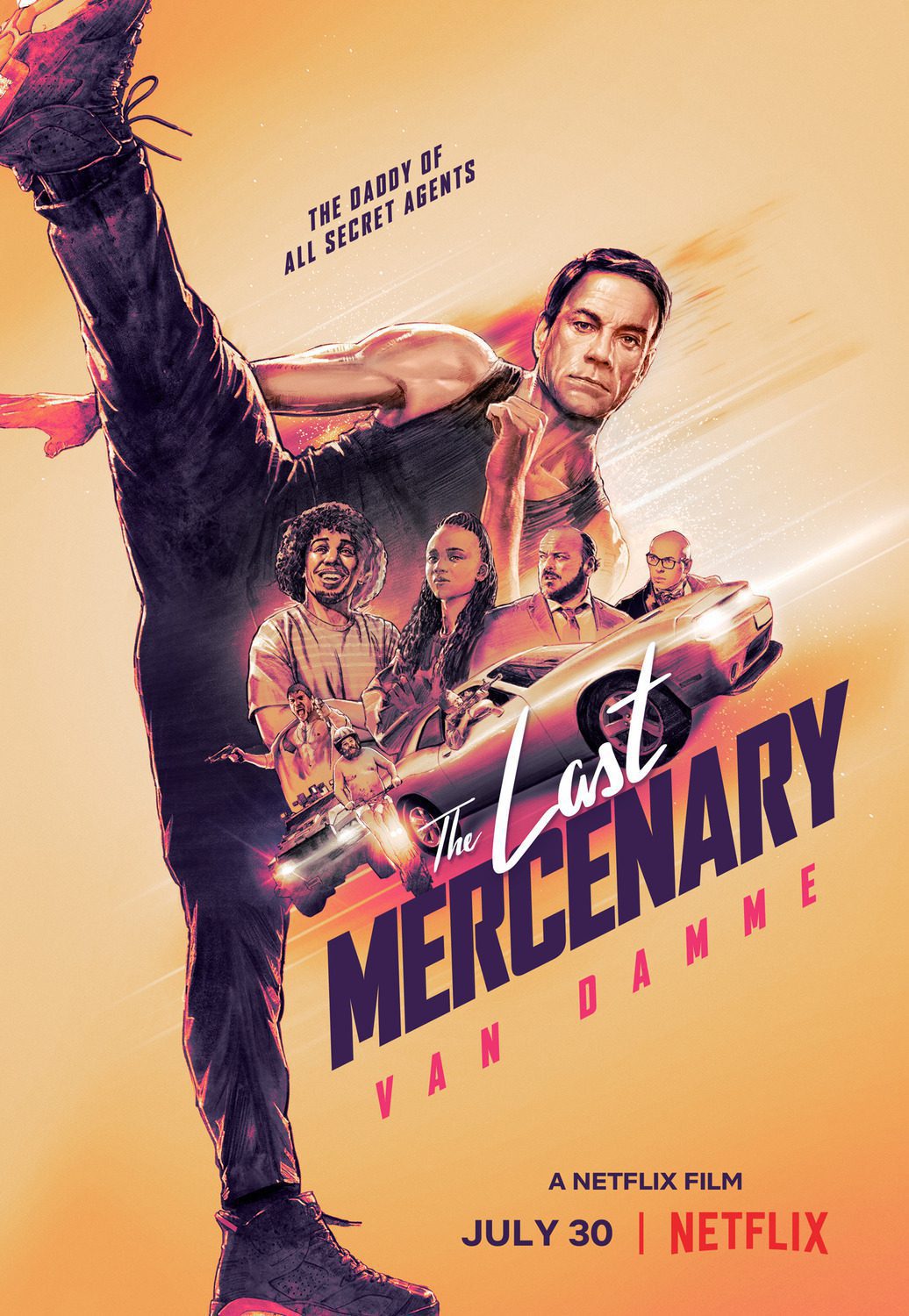 Movie title: Le dernier mercenaire
Date published: January 27, 2022
Director(s): David Charhon
Summary
A very funny commedy. Don't miss it.