Barb and Star Go to Vista Del Mar is a 2021 comedy movie directed by Josh Greenbaum. Starring Kristen Wiig, Annie Mumolo and Jamie Dornan.
They just want to make
Plot, Synopsis
The story of best friends Barb and Star, who leave their small Midwestern town for the first time to go on vacation in Vista Del Mar, Florida, where they soon find themselves tangled up in adventure, love, and a villain's evil plot to kill everyone in town.
Reviews
"Kristen Wiig and Annie Mumolo don't wear out their welcome, and the movie, while it has more chuckles than belly laughs, doesn't feel padded (…) It feels, in its modestly clever and diverting way, just right" Owen Gleiberman: Variety
"If it were opening in theaters, we'd probably be talking within a few days about how it crashed and burned at the box office. And then, a few weeks later, we'd be calling it a modern-day classic. It arrives preordained for cult status." Bilge Ebiri: Vulture 
"A silly, delightful trip (…) [It] has such a bizarre clarity of vision about what it wants to do that a few biffed jokes are almost part of its charm" Jesse Hassenger: AV Club
Images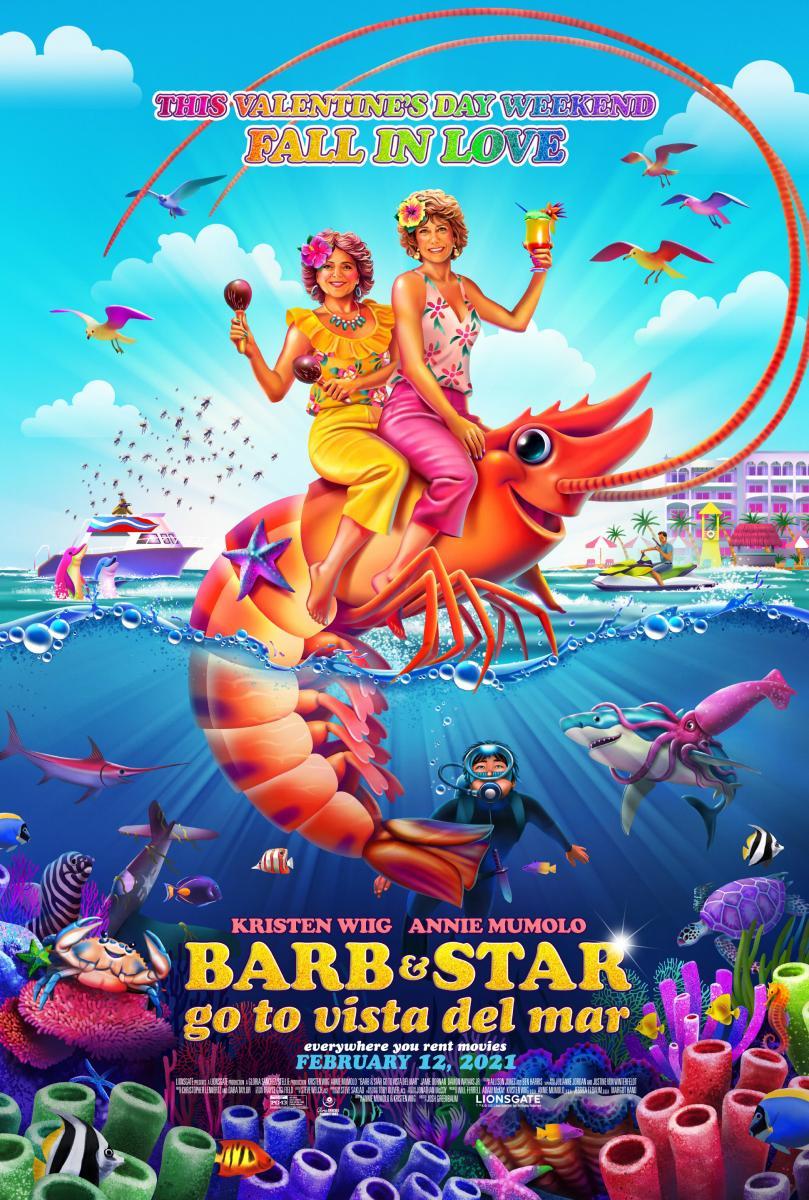 Movie Trailer
Cast & Crew
Barb and Star Go to Vista Del Mar (2021). Movie, Reviews, Images, Trailer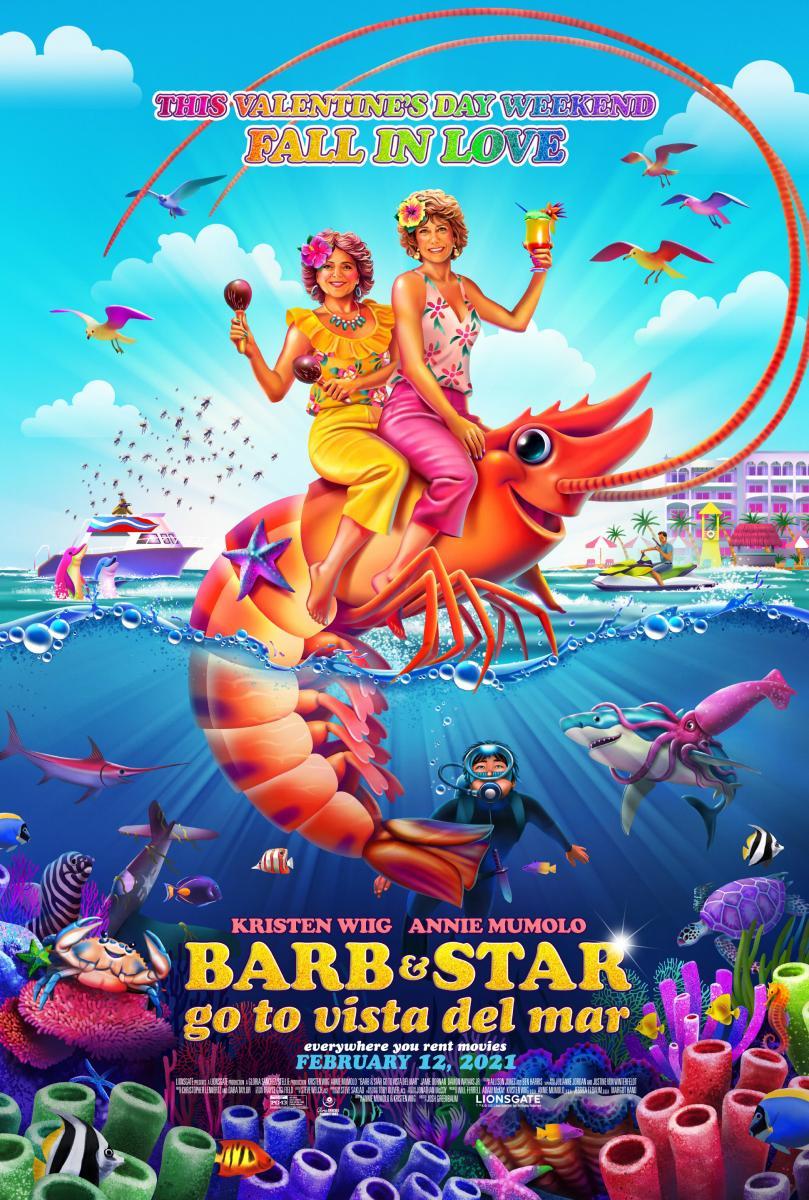 Movie title: Barb and Star Go to Vista Del Mar
Date published: January 22, 2022
Director(s): Josh Greenbaum