The Starling is a 2021 Netflix movie directed by Theodore Melfi. Starring Melissa McCarthy, Chris O'Dowd and Kevin Kline.
The Starling. Plot. Synopsis
After Lilly suffers a loss, a combative Starling takes nest beside her quiet home. The feisty bird taunts and attacks the grief-stricken Lilly. On her journey to expel the Starling, she rediscovers her will to live and capacity for love. (Filmaffinity)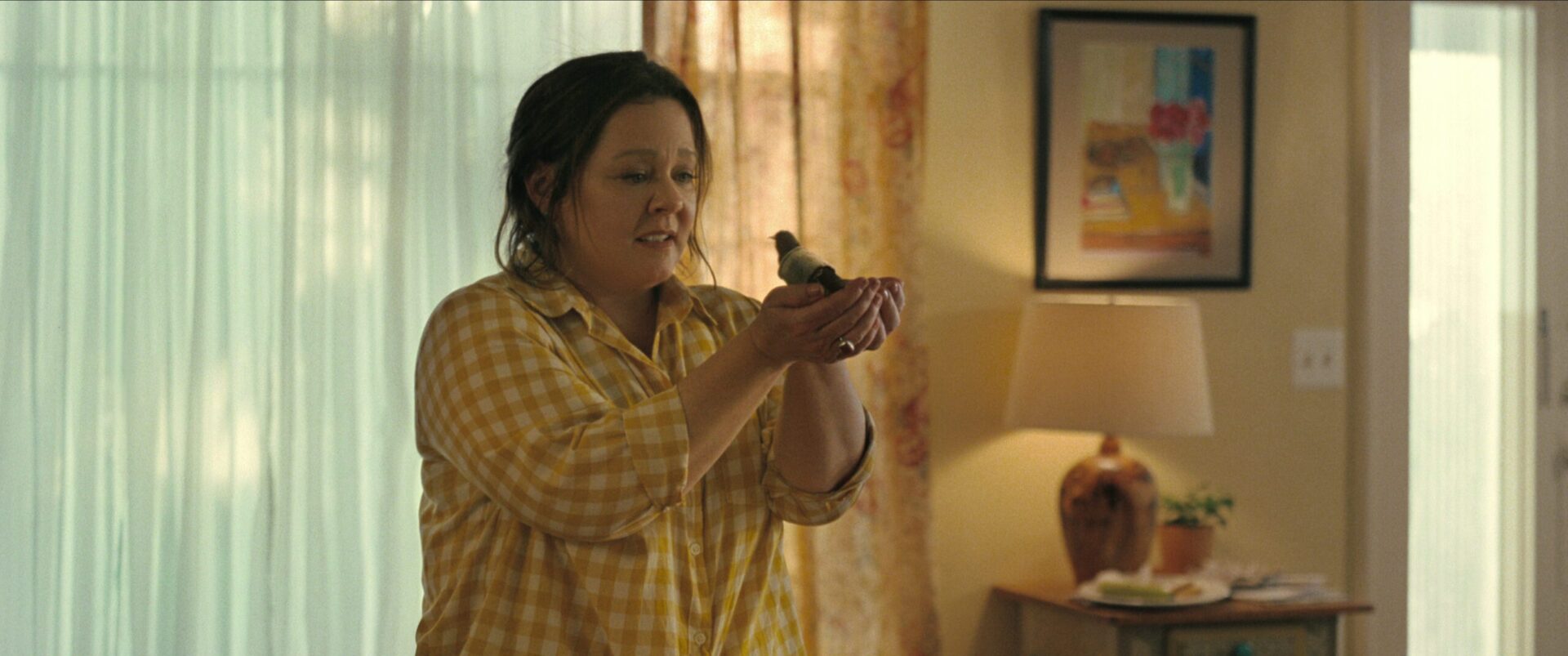 Release Date
September 24, 2021.
Where to Watch
On Netflix.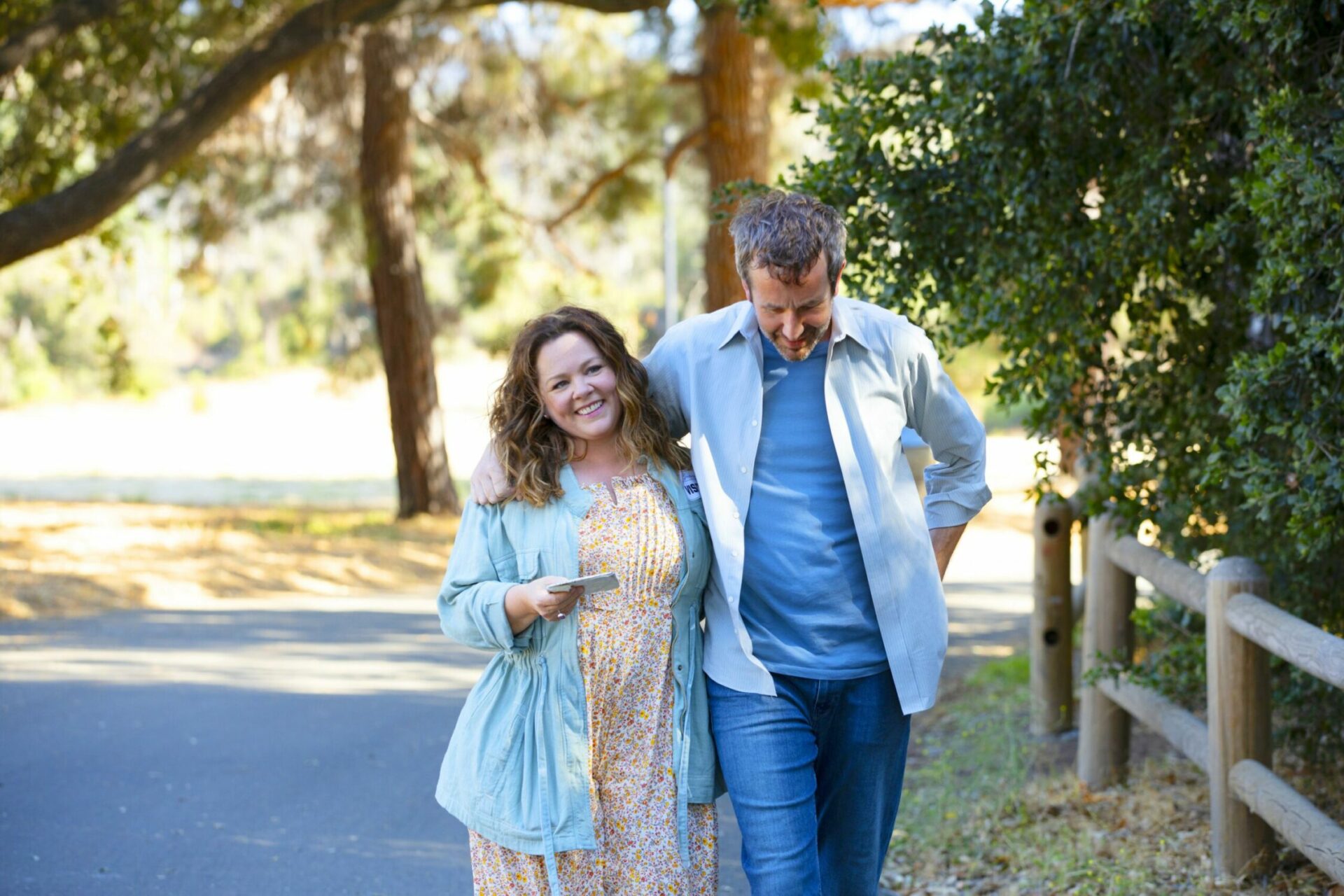 Movie Reviews
"With a predictable trajectory and cringeworthy metaphors, 'The Starling' is so slushily sentimental it makes the typical tearjerker look like a noir." Caryn James: The Hollywood Reporter 
"An astonishingly treacly film that's meant to be inspirational but is something close to agony to sit through" Todd McCarthy: Deadline
"[It] expends so much energy trying to tug at your heartstrings that it never bothers to develop a pulse of its own. It's a stubbornly shallow film (…) It's a visually flat film (…) Rating: ?½ (out of 4)" Brian Tallerico: rogerebert.com 
Trailer
Cast & Crew
The Starling (2021). Netflix Movies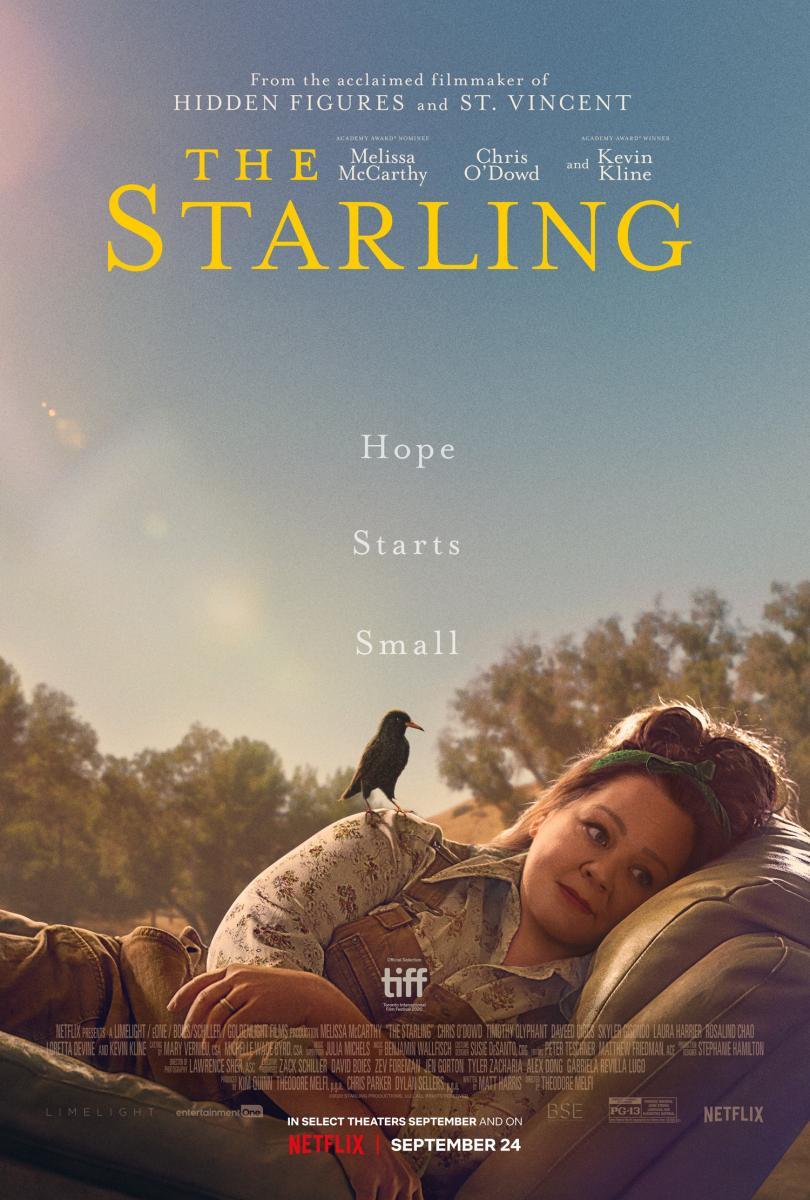 Movie title: The Starling
Date published: January 22, 2022
Director(s): Theodore Melfi