The Hand of God (È stata la mano di Dio) is a drama movie written and directed by Paolo Sorrentino. Starring Filippo Scotti, Toni Servillo and Luisa Ranieri.
Plot
The story of a young man's heartbreak and liberation in Naples, Italy. It's the 1980s and 17-year old Fabietto Schisa might be an awkward Italian teen struggling to find his place, but he finds joy in an amazing family who love life, relish mischief and take deep pleasure in meddling in one another's complicated relationships. Then comes a pair of events that alter everything. One is the triumphant arrival in Naples of a god-like athletic legend: high-flying soccer idol Maradona, who has Fabietto, and the whole scrappy city, feeling a pride that once seemed impossible. The other is an inconceivable accident that will drop the bottom out of Fabietto's world—setting his future in motion. Seemingly saved by Maradona, touched by chance or the hand of God, Fabietto wrestles with the nature of fate, the confusion of loss, and the intoxicating freedom of being alive. In his most movingly personal film, Sorrentino takes audiences on a sensory journey bursting with the contrasts of tragedy and comedy, love and desire, absurdity and beauty, as Fabietto finds the only way out of total catastrophe through his own imagination. (Filmaffinity)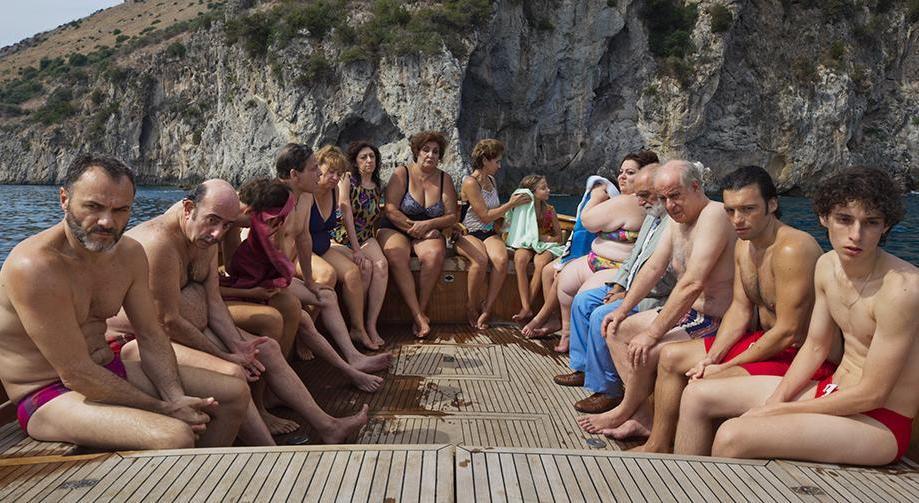 Movie Reviews
"[It presents] sumptuous veins of joy and sorrow that feel richer, deeper, more searingly poignant than anything the director has done before" David Rooney: The Hollywood Reporter
"An enormously effective and touching personal memoir (…) 'The Hand Of God' is also a reminder we are also in the hand of one of cinema's modern masters." Pete Hammond: Deadline
Release Date
December 3, 2021. On Netlix on December 15, 2021.
Where to Watch
On Netflix.
Movie Trailer
Cast & Crew. User Reviews
The Hand of God (2021)
Movie title: È stata la mano di Dio
Date published: January 26, 2022
Director(s): Paolo Sorrentino