Riders of Justice (Retfærdighedens ryttere) is a 2020 movie directed by Anders Thomas Jensen starring Mads Mikkelsen.
Brilliant.
Riders of Justice Plot
Markus, who has to go home to his teenage daughter, Mathilde, when his wife dies in a tragic train accident. It seems like an accident until a mathematics geek, who was also a fellow passenger on the train, and his two colleagues show up. (Filmaffinity)
Movie Reviews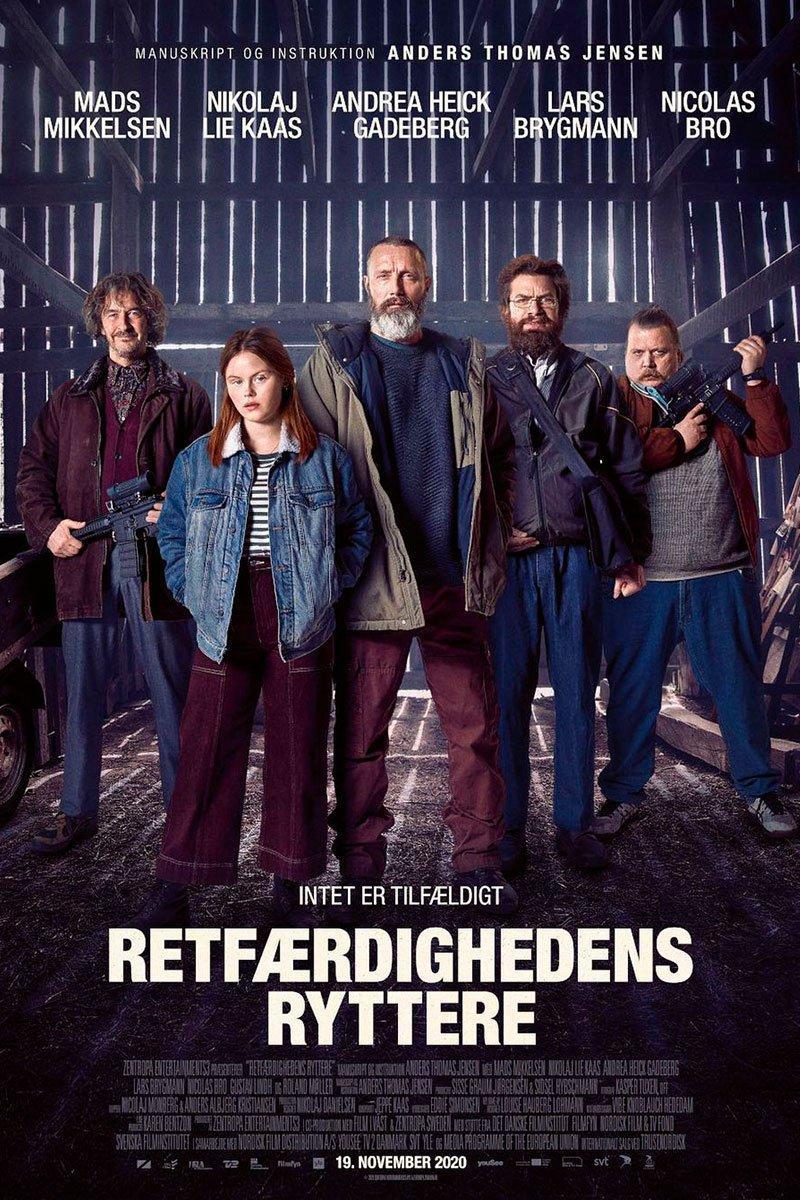 "Deliriously wry and so perfectly balanced it should become a case study in script classes, "Riders of Justice" may be the film that finally gives Anders Thomas Jensen international recognition" Jay Weissberg: Variety
"[An] unexpectedly poignant modern fable about the search for meaning in a world where everything happens by chance, but nothing is a coincidence." David Ehrlich: IndieWire
"Salty, violent, transgressive, button-pushing, non-PC and laugh-out-loud funny at times" Fionnuala Halligan: Screendaily
Our Opinion
Smart, brilliant.
Movie Trailer
Cast & Crew
Riders of Justice (2020)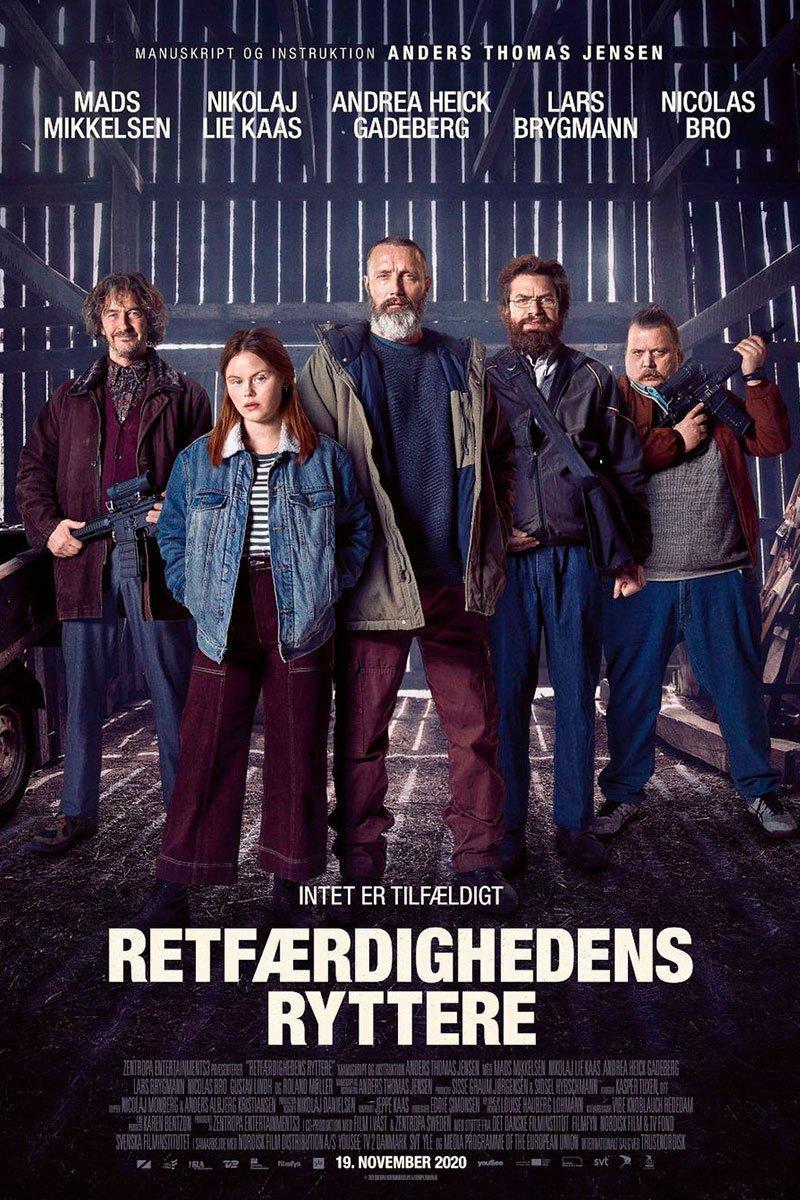 Movie title: Retfærdighedens ryttere
Date published: January 22, 2022
Director(s): Anders Thomas Jensen
Reseña
A magnificent script. Well directed, brilliant.