The Talented Mr. Ripley is a 1999 movie directed by Anthony Minghella. Starring Matt Damon, Gwyneth Paltrow, Jude Law and Cate Blanchett.
It's based on a novel by Patricia Highsmith.
Plot
Set in Italy in the late 1950s, Tom Ripley (Matt Damon) craves the life led by Dickie Greenleaf (Jude Law). When Dickie's father, a wealthy ship builder, asks Tom to bring his errant playboy son back home to America, Dickie and his beautiful expatriate girlfriend, Marge Sherwood (Gwyneth Paltrow), never suspect the dangerous extremes to which Tom will go to make their lifestyle his own. After all, it's better to be a fake somebody than a real nobody. (Filmaffinity)
Movie Reviews
"'The Talented Mr. Ripley' offers diabolically smart surprises (…) a scenic, voluptuously beautiful film that has a traffic-stopping cast" Janet Maslin: The New York Times
"Minghella is confident enough to leave something to the viewer's imagination. It will also leave audiences in a state of suspended tension that they haven't felt since 'The Sixth Sense'." Bob Graham: SFGATE
"An enticing, intelligent, well-shaped picture about the extreme perils of class envy and sexual panic. " Lisa Schwarzbaum: Entertainment Weekly
Awards
5 nominacines for Oscar, including Supporting Actor (Law), Costume Design and Music
5 Nominations for Golden Globe, including Best Director, Movie – Drama, OST
Movie Trailer
Ficha Técnica y Reseña
The Talented Mr. Ripley (1999)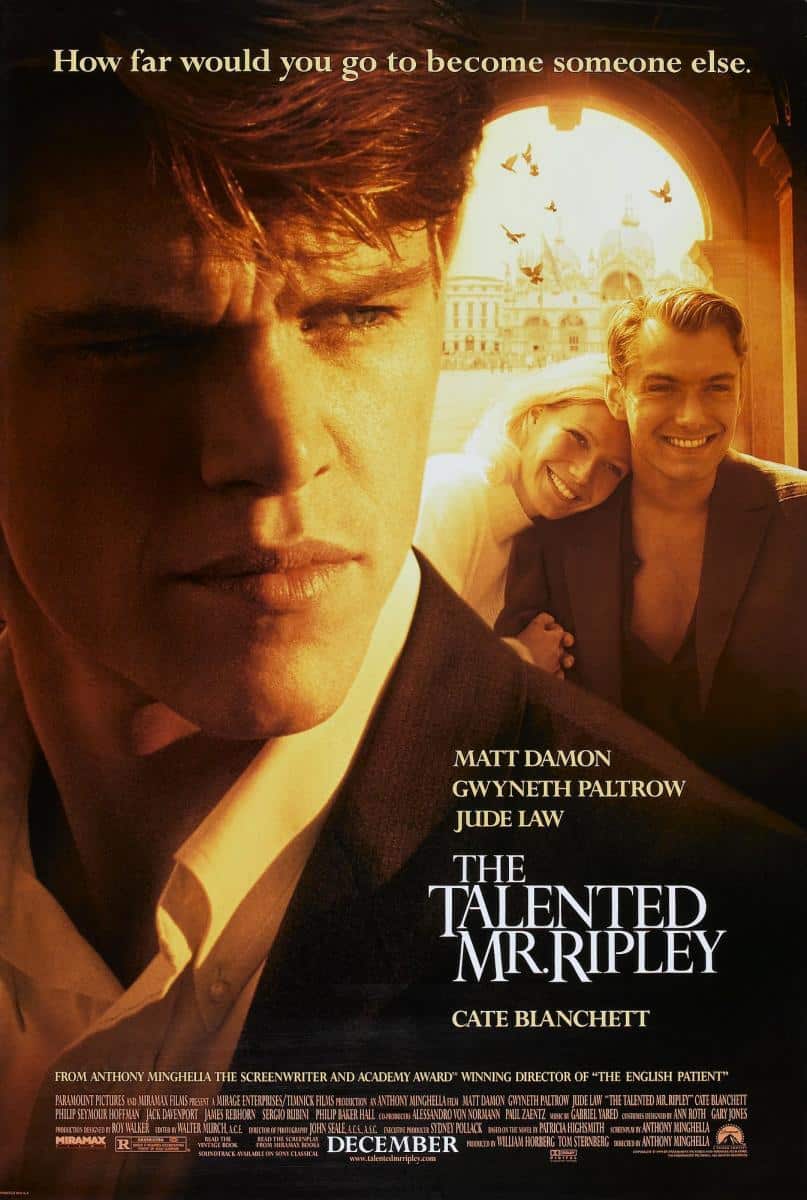 Movie title: The Talented Mr. Ripley
Date published: January 20, 2022
Director(s): Anthony Minghella
Reseña
Un inquietante y muy elegante thriller. Matt Damon ofrece su mejor interpretación.