Windfall is a 2022 thriller directed by Charlie McDowell (The One I Love) starring Jason Segel, Lily Collins.and Jesse Plemons.
Plot
A young couple who arrive at their vacation home only to find it's being robbed. (Filmaffinity)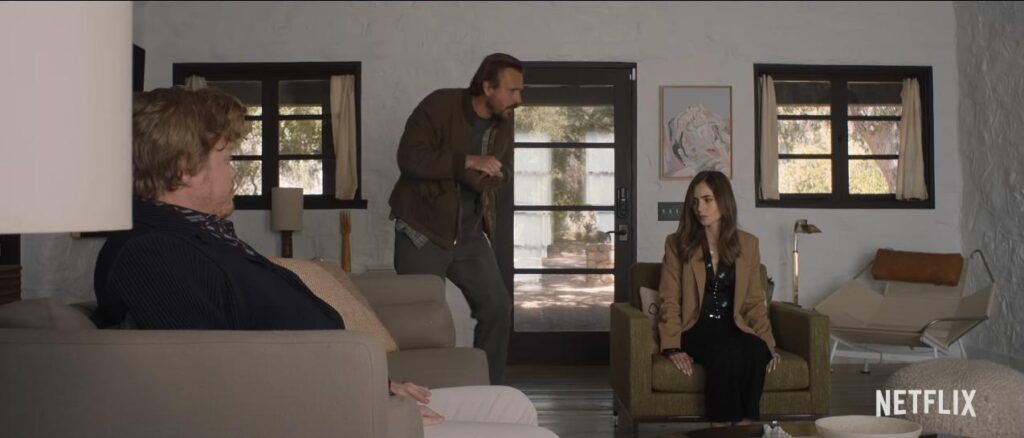 Movie Reviews
"The cast fills the space impressively, making the film feel fuller (…) Collins delivers one of her best performances" Noel Murray: Los Angeles Times
"It's a good but simple thriller with a stunning ending and some interesting concepts, all solid elements whose ultimate impact is blunted a bit by an undercooked middle" Jeff Ewing: Forbes
"A trio of stars all playing effectively against type will be the chief draw for McDowell's film" Guy Lodge: Variety
Release Date
March 18, 2022.
Where to Watch Windfall (2022)
On Netflix.
Video: Movie Trailer
Cast & Crew
Windfall (2022)
Movie title: Windfall
Movie description: A young couple who arrive at their vacation home only to find it's being robbed. (Filmaffinity)
Date published: March 18, 2022
Country: United States
Duration: 91 mins
Author: Martin Cid
Director(s): Charlie McDowell
Actor(s): Jason Segel, Lily Collins, Jesse Plemons, Omar Leyva
Genre: Thriller