The Bubble is a 2022 comedy direcrted by Judd Apatow. Starring Karen Gillan, Pedro Pascal, Leslie Mann and others.
Plot
Follows a group of actors and actresses stuck inside a pandemic bubble at a hotel attempting to complete a film. (FIlmaffinity)
Movie Reviews
"A patchy collection of Covid-themed comedy cock-ups —but a talented ensemble of performers means you're never too far away from your next laugh (…) Rating: ??? (out of 5)" John Nugent: Empire 
"This could have been a good premise, but there just aren't enough funny lines to carry this film through its punishing 126-minute running time (…) Rating: ?? (out of 5)" Peter Bradshaw: The Guardian
Release Date
April 1, 2022.
Where to Watch The Bubble
On Netflix.
Movie Trailer
Cast & Crew
The Bubble (2022)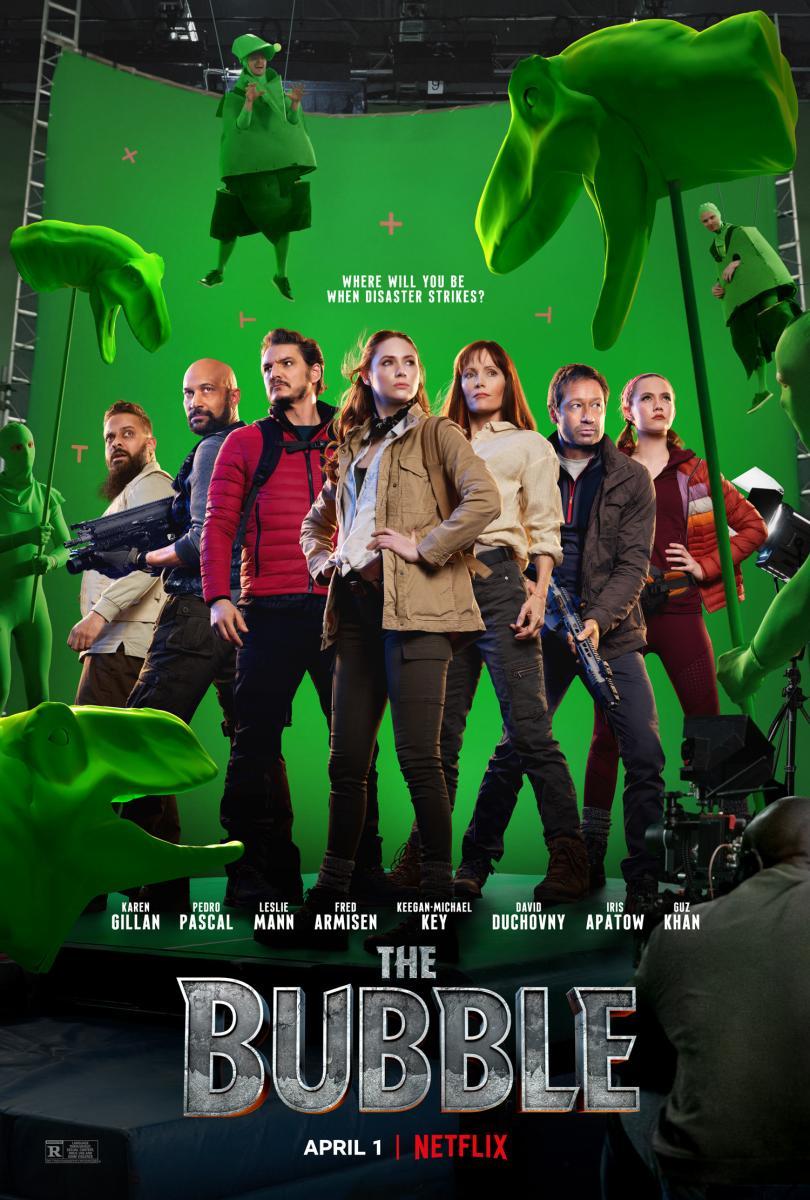 Movie title: The Bubble
Movie description: Follows a group of actors and actresses stuck inside a pandemic bubble at a hotel attempting to complete a film. (FIlmaffinity)
Date published: April 1, 2022
Country: United States
Duration: 105 mins
Author: Martin Cid
Director(s): Judd Apatow
Actor(s): Karen Gillan, Pedro Pascal, Leslie Mann, Maria Bakalova, David Duchovny, Keegan-Michael Key, Peter Serafinowicz
Genre: Comedy