Ambulance is a 2022 action movie directed by Michael Bay starring Jake Gyllenhaal, Yahya Abdul-Mateen II and Eiza González.
Pure Michael Bay style.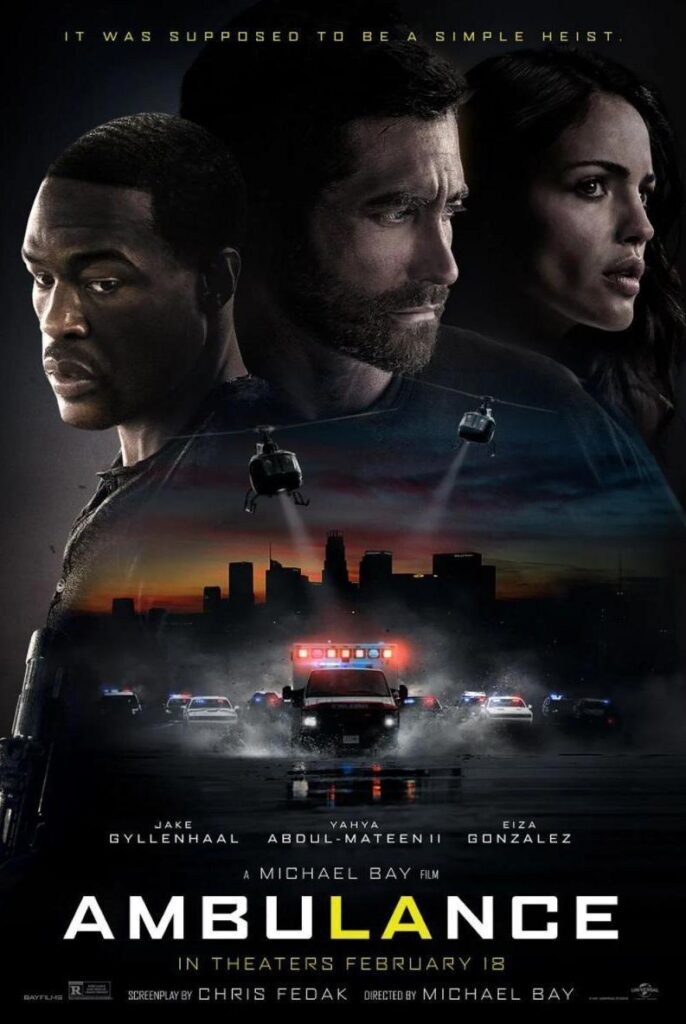 Plot
William Sharp is a war veteran who desperately needs money for his wife's surgery. He reaches out to Danny, his adoptive brother and a life-long criminal, who talks him into taking part in a $32 million bank heist. The robbery goes wrong and the two brothers are soon on the run in an ambulance with an EMT and a dying police officer as their hostages. (Filmaffinity)
Movie Revies
"A decently premised B-movie stretched out to an interminable 136 minutes, Ambulance maintains such a frenetic pace from beginning to end that it ultimately feels exhausting, and not in a good way." Frank Scheck: The Hollywood Reporter
"'Ambulance' will raise your pulse and tug at your heartstrings (…) [It] works like a charm (…) Rating: ??? (out of 4)" Pat Padua: The Washington Post
"The film's stripped-down narrative allows for an emotional intimacy and vulnerability between characters that Bay typically eschews, mocks, or merely aestheticizes (…) Rating: ??½ (out of 4)" Derek Smith: Slant 
The Cast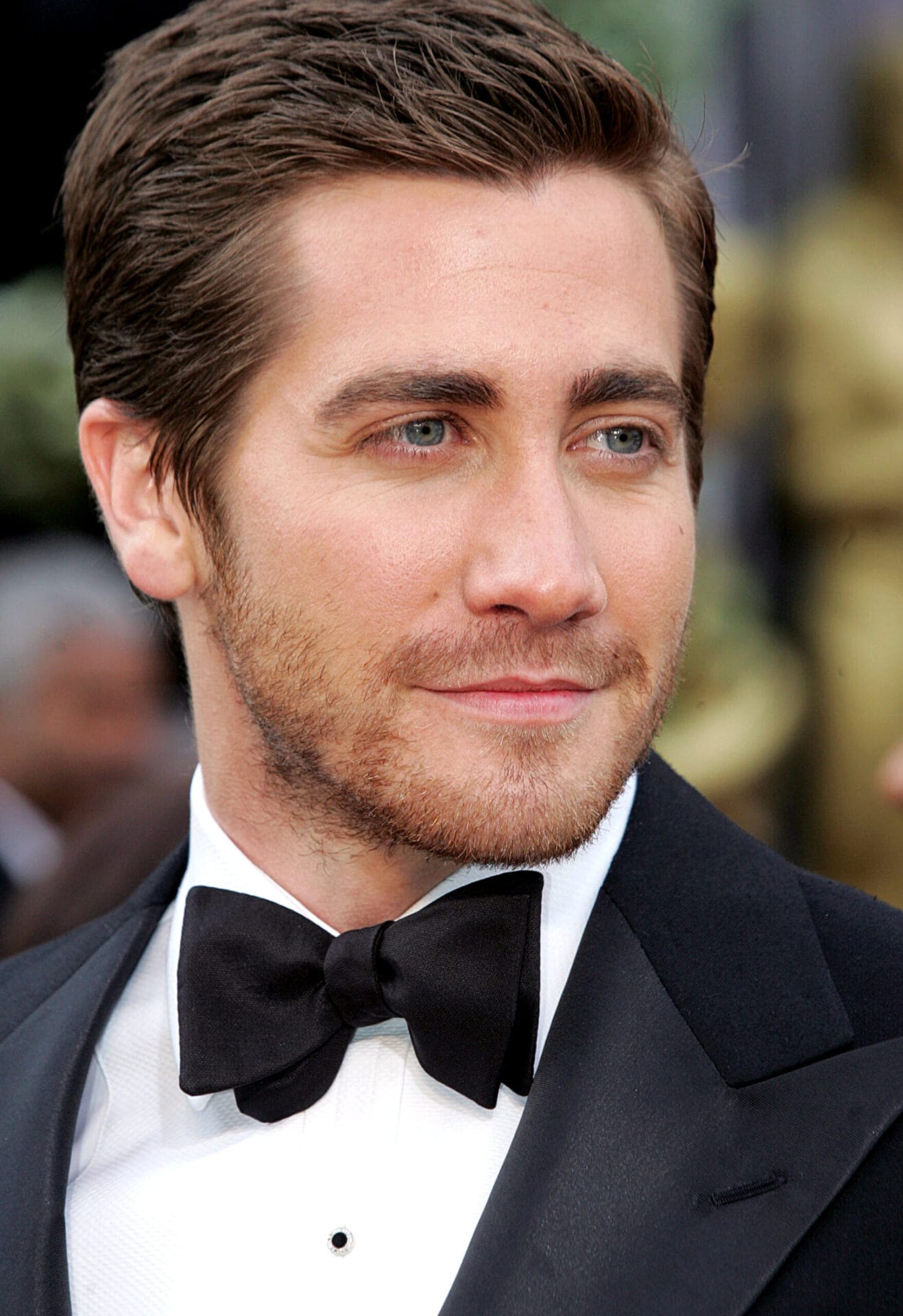 Jake Gyllenhaal 
Jake Gyllenhaal became known for the indie movie Donnie Darko (2001) and October Sky (1999).
We recommend The Guilty (2021), a smart thriller.
Ambulance Official Trailer
Cast & Crew
Ambulance. Plan de Huida (2022)
Movie title: Ambulance
Movie description: William Sharp is a war veteran who desperately needs money for his wife's surgery. He reaches out to Danny, his adoptive brother and a life-long criminal, who talks him into taking part in a $32 million bank heist. The robbery goes wrong and the two brothers are soon on the run in an ambulance with an EMT and a dying police officer as their hostages. (Filmaffinity)
Date published: April 20, 2022
Country: United States
Duration: 136 mins
Author: Martin Cid
Director(s): Michael Bay
Actor(s): Jake Gyllenhaal, Yahya Abdul-Mateen II, Eiza González, Garret Dillahunt, Moses Ingram, Keir O'Donnell, Colin Woodell, Devan Long, Chelsea Harris, Sheila Houlahan, Brendan Miller, Olivia Stambouliah
Genre: Action, Thriller