Raging Bull is a 1980 drama movie starring Robert De Niro. With Cathy Moriarty and Joe Pesci. It's directed by Martin Scorsese.
One of the best biopics in the History of Films.
Plot
It tells the story of middleweight boxer Jake La Motta (Robert De Niro). As La Motta rises through the ranks to earn his first shot at the middleweight crown, he falls in love with Vickie (Cathy Moriarty), a gorgeous girl from his Bronx neighbourhood. Jake's inability to express his feelings pours out in the ring and eventually takes over his life in his dealings with his brother, Joey (a brilliant Joe Pesci). Irrational jealousy over Vickie, as well as an insatiable appetite, sends him into a downward spiral that costs him his title, his wife, and his relationship with Joey. (Filmaffinity)
Awards
2 Academy Awards: Best Actor (De Niro), Editing. 8 Nominations
Golden Globes: Best Actor – Drama (Robert De Niro). 7 Nominations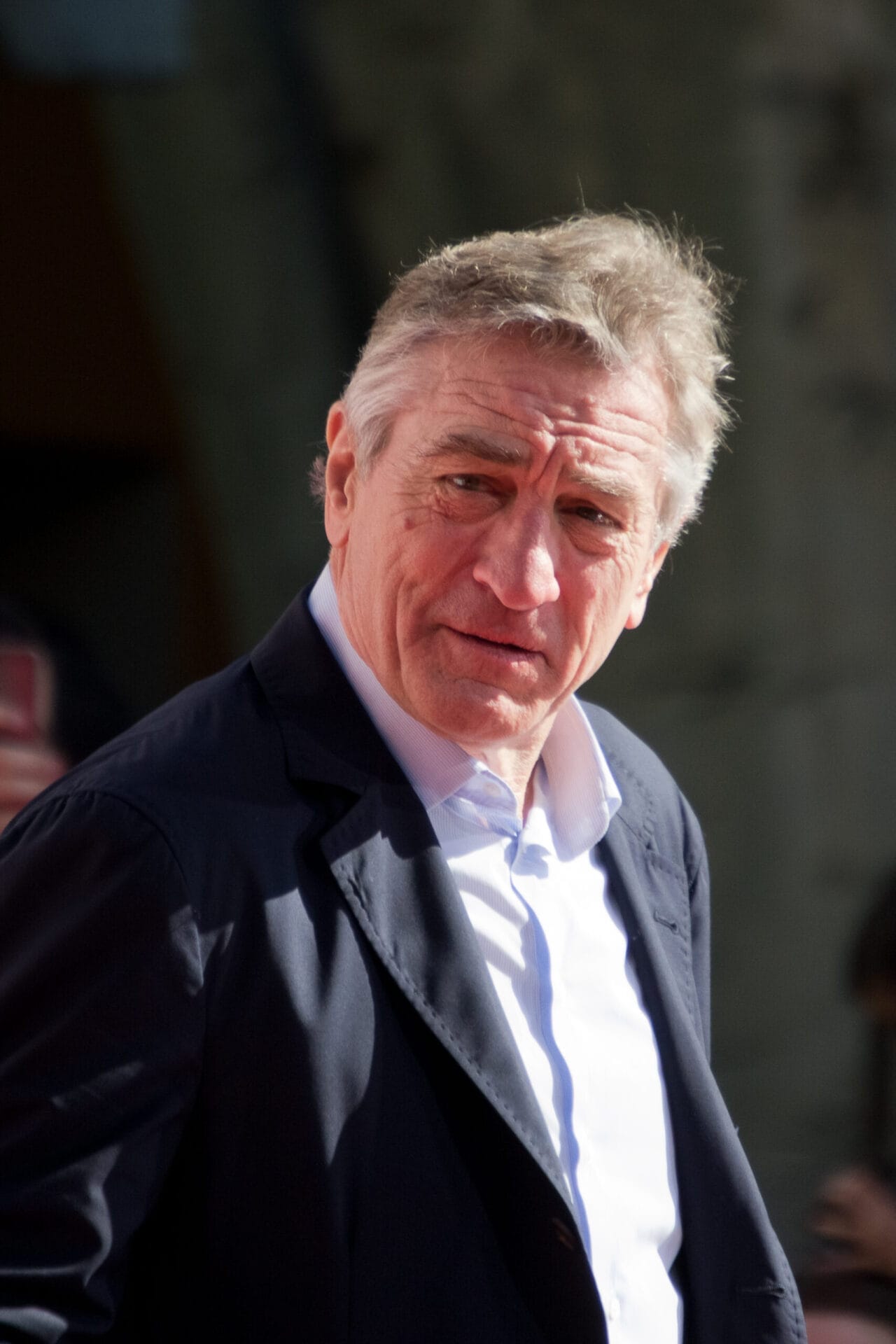 Robert De Niro
Robert De Niro is an American actor, producer, and director. He is particularly known for his nine collaborations with filmmaker Martin Scorsese, and is the recipient of various accolades, including two Academy Awards, a Golden Globe Award, the Cecil B. DeMille Award, and a Screen Actors Guild Life Achievement Award. In 2009, De Niro received the Kennedy Center Honor, and received a Presidential Medal of Freedom from U.S. President Barack Obama in 2016. (From Wikipedia)
Movie Reviews
Scorsese and Robert De Niro do a fearless job of showing us the precise feelings of their central character (…) Scorsese finds a way to visually suggest his jealousy.

Roger Ebert: rogerebert.com
The boxing sequences are possibly the best ever filmed, and the film captures the intensity of a boxer's life with considerable force.

Joseph McBride: Variety
Watch Raging Bull online
On Amazon Prime.
Official Movie Trailer
Cast & Crew
Raging Bull (1980)
Movie title: Raging Bull
Movie description: It tells the story of middleweight boxer Jake La Motta (Robert De Niro). As La Motta rises through the ranks to earn his first shot at the middleweight crown, he falls in love with Vickie (Cathy Moriarty), a gorgeous girl from his Bronx neighbourhood. Jake's inability to express his feelings pours out in the ring and eventually takes over his life in his dealings with his brother, Joey (a brilliant Joe Pesci). Irrational jealousy over Vickie, as well as an insatiable appetite, sends him into a downward spiral that costs him his title, his wife, and his relationship with Joey. (Filmaffinity)
Date published: May 15, 2022
Country: United States
Duration: 124 mins
Author: Martin Cid
Director(s): Martin Scorsese
Actor(s): Robert De Niro, Cathy Moriarty, Joe Pesci, Frank Vincent, Nicholas Colasanto, Theresa Saldana, Mario Gallo, John Turturro, Frank Adonis, Martin Scorsese
Genre: Drama, Biography