Man vs. Bee is a TV series directed by David Kerr. Starring Rowan Atkinson, worldwide known for his character, Mr Bean.
Plot
A man in charge of cleaning a luxurious mansion will have to deal with an unexpected guest: a bee.
The Cast
Rowan Atkinson
Rowan Atkinson is an English actor and comedian best known for the character of Mr. Bean and the movie Johnny English.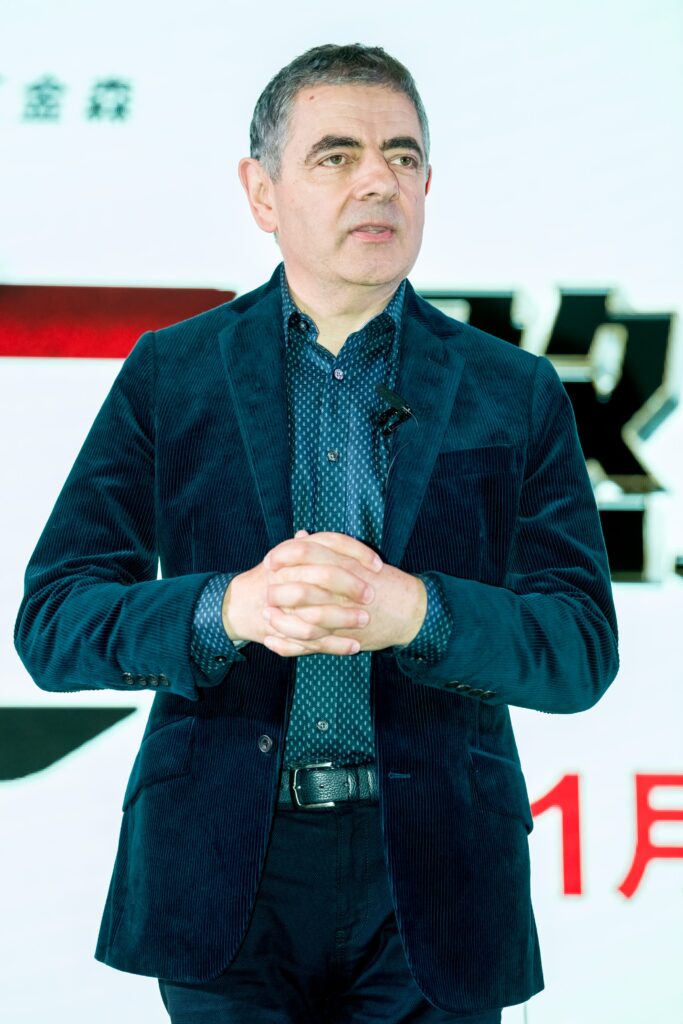 Rowan Sebastian Atkinson was born on January 6, 1955 in Consett, County Durham, England, United Kingdom.
Rowan Sebastian Atkinson CBE (born 6 January 1955) is an English actor, comedian and writer. He played the title roles on the sitcoms Blackadder (1983–1989) and Mr. Bean (1990–1995), and the film series Johnny English (2003–2018). Atkinson first came to prominence in the BBC sketch comedy show Not the Nine O'Clock News (1979–1982), receiving the 1981 BAFTA for Best Entertainment Performance, and via his participation in The Secret Policeman's Ball (1979). His other work includes the James Bond film Never Say Never Again (1983), playing a bumbling vicar in Four Weddings and a Funeral (1994), voicing the red-billed hornbill Zazu in The Lion King (1994), and playing jewellery salesman Rufus in Love Actually (2003). Atkinson also featured in the BBC sitcom The Thin Blue Line (1995–1996). His work in theatre includes the role of Fagin in the 2009 West End revival of the musical Oliver!. (From Wikipedia)
Series Reviews
Hilariously entertaining comedy series from the legendary Rowan Atkinson. A simple but effective premise that delivers the utmost humor and havoc.

Adam Lock: Ready Steady Cut
This buzzy little slapstick comedy is good enough fun, but pales next Blackadder, Johnny English and, of course, 'Mr Bean'

Anita Singh: Telegraph
Release Date
Friday, June 24, 2022.
Where to Wacth Man vs. Bee
On Netflix.
Series Trailer
About the Series. Users Rating
Man vs. Bee (2022)
Name: Man vs. Bee
Description: A man in charge of cleaning a luxurious mansion will have to deal with an unexpected guest: a bee.