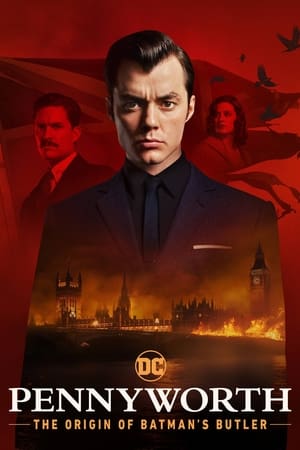 Pennyworth: The Origin of Batman's Butler
Drama
October 6, 2022
The origin story of Bruce Wayne's legendary butler, Alfred Pennyworth, a former British SAS soldier who forms a security company in 1960s London and goes to work with young billionaire Thomas Wayne and his wife Martha, before they become Bruce Wayne's parents.
---
Folklore
Drama/Mystery
October 6, 2022
Bringing together some of the most talented Asian directors working within the genre sphere, this new anthology series creates an atmosphere unlike anything that's come out of the region before.
---
Wahl Street
Documentary
October 8, 2022
Take a glimpse into global star Mark Wahlberg's life as he juggles the demands of a rigorous film schedule coupled with an ever-growing network of diverse businesses including his clothing line, his gym studio, his restaurant chain; and his production company. Along the way, viewers will learn powerful business and life lessons as he navigates the numerous challenges of a global pandemic, all while trying to maintain and expand his vast portfolio.