'Roberto Cuoghi. Pepsis'
Hauser & Wirth New York, 22nd St 26
January – 1 April 2023
In his first exhibition since joining Hauser & Wirth, and first exhibition in New York in nearly a decade, Italian artist Roberto Cuoghi will occupy the ground floor of the gallery's 22nd Street space with an entirely new body of work from 26 January through 1 April.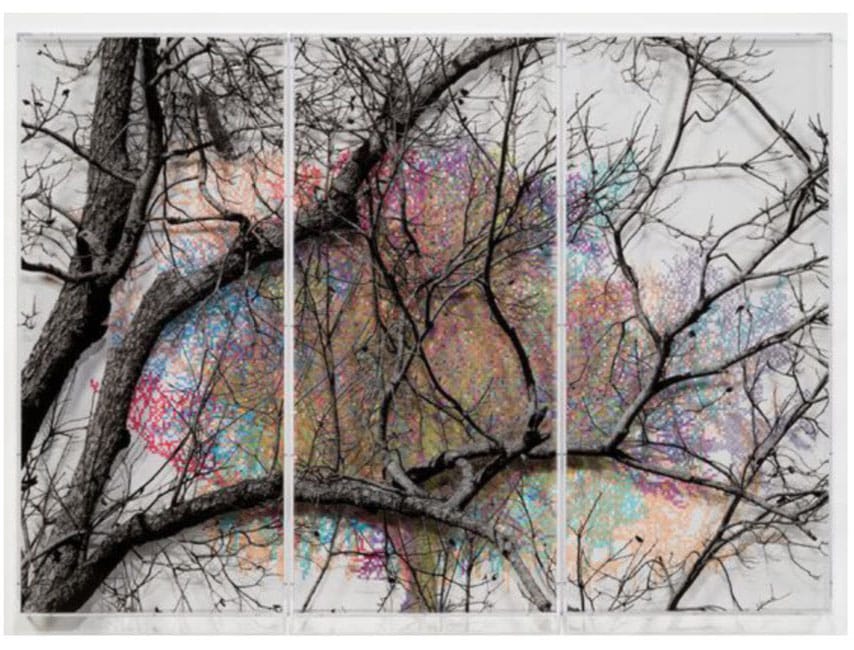 'Charles Gaines. Southern Trees'
Hauser & Wirth New York, 22nd St
26 January – 1 April 2022
This January, Hauser & Wirth will present 'Southern Trees,' the gallery's first major solo exhibition in New York by distinguished American artist Charles Gaines. One of the most important conceptual artists working today, this exhibition is the artist's first in the city since 2018 and spans two floors of the 22nd street location. The show emphasizes the extraordinary evolution of Gaines's complex practice, demonstrating how he has continued to forge new and unexplored paths within the innovative conceptual framework of two of his most acclaimed and important series, 'Numbers and Trees' and 'Walnut Tree Orchard.'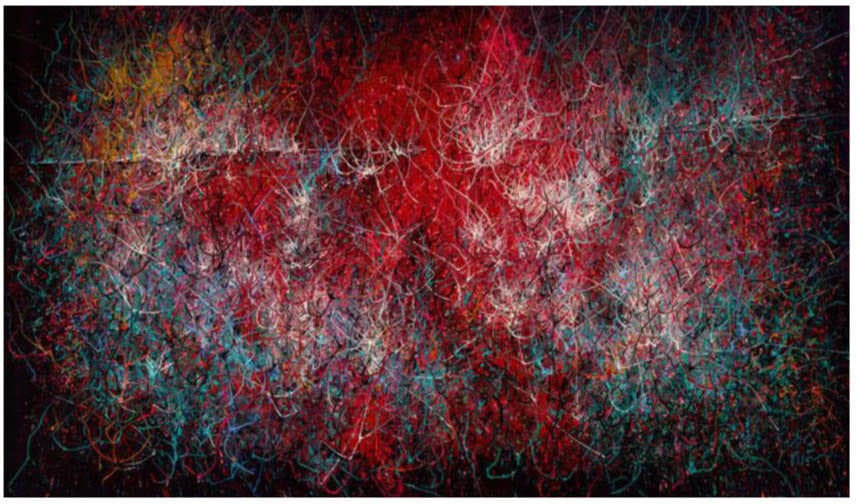 'Zeng Fanzhi'
Hauser & Wirth, Downtown Los Angeles
2 February – 30 April 2023
'Zeng Fanzhi,' the first Los Angeles solo exhibition by the renowned Chinese artist, will feature a series of monumental, abstract landscapes presented harmoniously within the distinctive soaring space of the South Gallery. Zeng Fanzhi's intuitive approach to the canvas is evident in his bold, expressionistic abstractions evoking natural phenomena. Rendered with a dynamism and exquisite palette, these paintings echo the magnetism and perceptual impact of 20th-century color field painting but with a distinctively 21st-century aura. Heralding Zeng Fanzhi's latest technical breakthroughs, the works on view initiate the artist's use of bright, saturated fields of color to define a painting. A seemingly vast expanse of hues, closer inspection of each surface reveals a delicate interwoven palette of vivid pigments. This exhibition marks the latest in Hauser & Wirth's ongoing series of Los Angeles presentations conceived to introduce the city to the oeuvres of foremost international contemporary artists, further forging connections across geographical and cultural territories.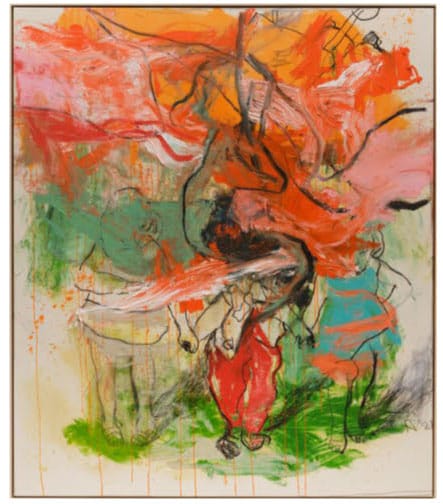 'Rita Ackermann. Vertical Vanish'
Hauser & Wirth, Downtown Los Angeles
2 February – 30 April 2023
On view in the North Gallery, 'Vertical Vanish,' Ackermann's first exhibition with the gallery on the West Coast, will unveil large scale gestural oil paintings that synthesize line, color and form. Repeated figures and motifs emerge and then disappear again within fields of saturated color achieved through the artist's actions – drawing, painting and erasing. Oil, china maker and acrylic are heavily worked into the surface of canvas and raw linen whereby figures are lost, lines are scraped away to reveal shattered compositions. Ackermann's latest works present a complex layering of visual language oscillating between abstraction and figuration into a subconscious unfolding of form.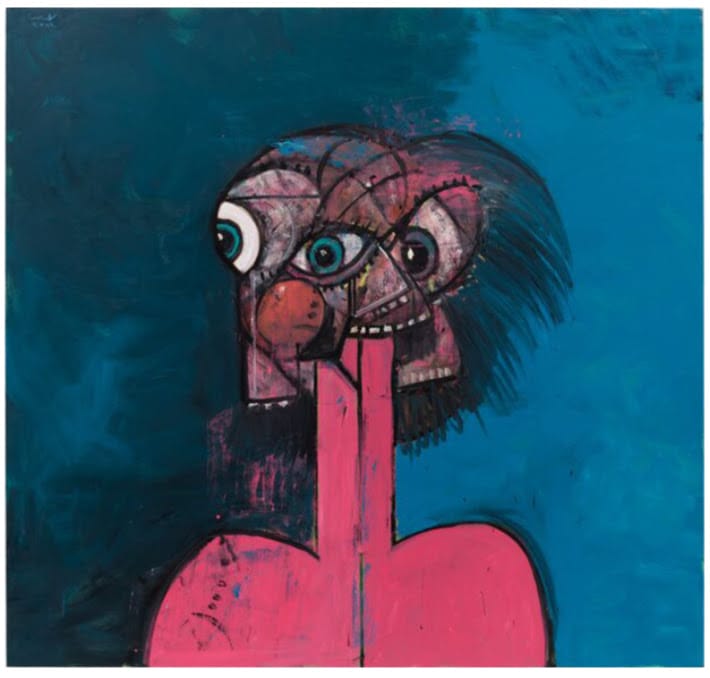 'George Condo. People Are Strange'
Hauser & Wirth, West Hollywood
15 February – 22 April 2023
Hauser & Wirth will inaugurate its second Los Angeles gallery, at 8980 Santa Monica Boulevard in West Hollywood, with an exhibition of new paintings by celebrated American artist George Condo. With the exhibition's title 'People Are Strange,' taken from the hit 1967 song of the same name by legendary – and quintessentially Los Angeles – band The Doors, Condo's latest canvases are filled with fragmented portraits and abstractions that echo LA's sublime dissonance. In these large-scale works, the artist renders layered, vibrating planes, lines and geometries that seem to suggest a world of oppositional forces and states, at once solemn and euphoric, connected and entropic, logical and ineffable, beautiful and ugly. In their ability to convey such deep contradictions through Condo's masterful approach to the medium of painting, the works on view mirror the incongruities and seductive power for which the sprawling city of Los Angeles itself is duly famous. 'People Are Strange' finds Condo offering up impressions of the strange world around him and, in doing so, capturing something universal about the human condition and the transforming effects of time's passage.