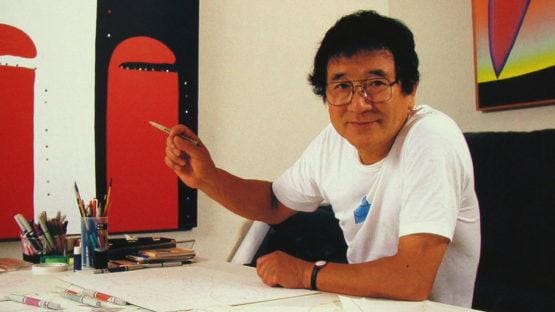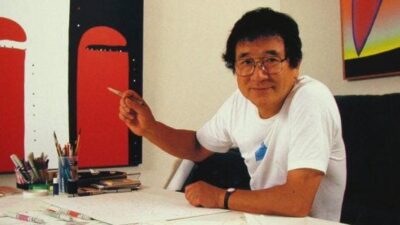 As part of Sadamasa Motonaga :Triangle, Circle, Square at Fergus McCaffrey Tokyo, we are pleased to announce the latest edition of FM Forward the gallery's digital platform. The platform allows viewers to access a special documentary film, produced to celebrate the centennial year, which offers an intimate look into Motonaga's artistic process, life and the era he lived, along other contents.
Originally trained as a cartoonist, Motonaga illustrated for local magazines and newspapers in the late 1940s. Shortly thereafter he became an early member of Gutai, joining the group in 1955. In the late 1960s, Motonaga sought to break free from the process-based abstraction that became the signature of Gutai artists, and a residency in New York City from 1966-67 provided him with the head-space to return to the fertile path of his pre and early Gutai work. He revived the anthropomorphic shapes found in his earliest paintings, adopted airbrush technique, and gradually began to inject the aesthetics of street culture and Anime into the realm of high art. By the later 1970s, Motonaga overlaid his large gestural strokes overlaid with scratched pictograms. The newly incorporated airbrush drips fit squarely into the Zeitgeist of 'bad-painting' that was emerging with Reinhard Pods in Berlin, Albert Oehlen in Cologne, and Jean-Michel Basquiat and Keith Haring in New York.
Click here to visit FM Forward—Sadamasa Motonaga :Triangle, Circle, Square.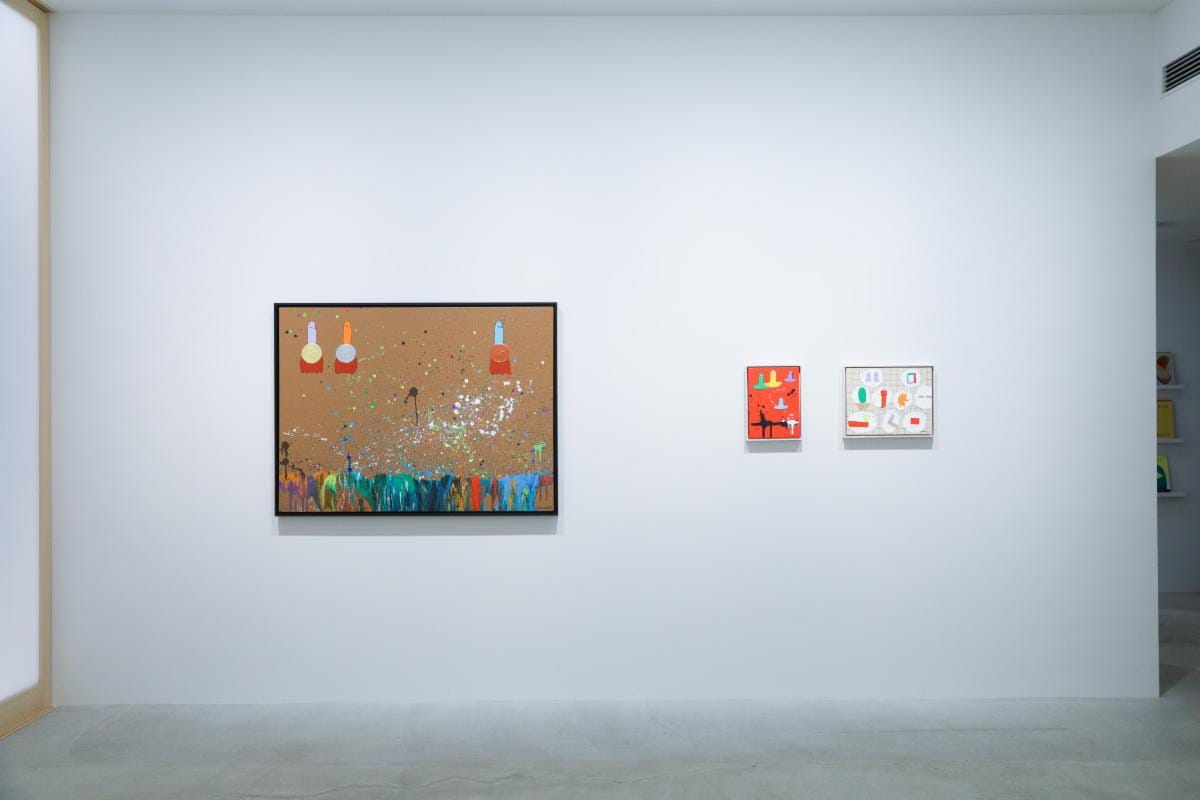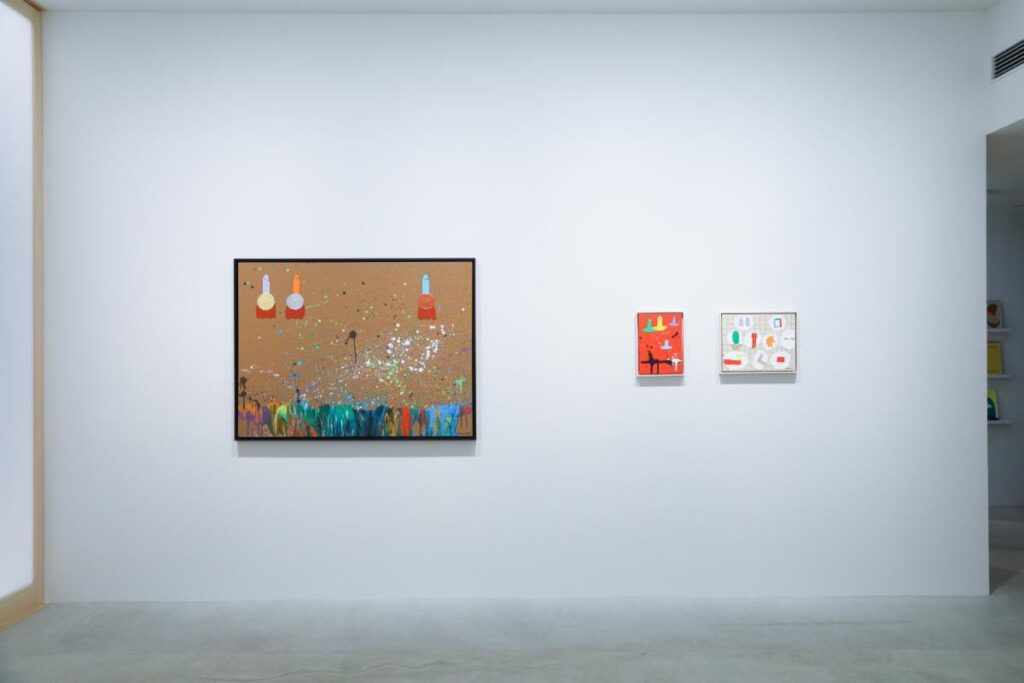 Fergus McCaffrey
3 Chome-5-9 Kitaaoyama, Minato City, Tokyo 107-0061, Japan