A Tourist's Guide to Love is Netflix movie directed by Steven K. Tsuchida and starring Rachael Leigh Cook and Scott Ly.
A romantic comedy for this Friday? A classic for lonely hearts, couples in the throes of romance, or simply sensitive people who want to bring out the tender side of their hearts.
For twisted moviegoers… maybe it's not the right movie.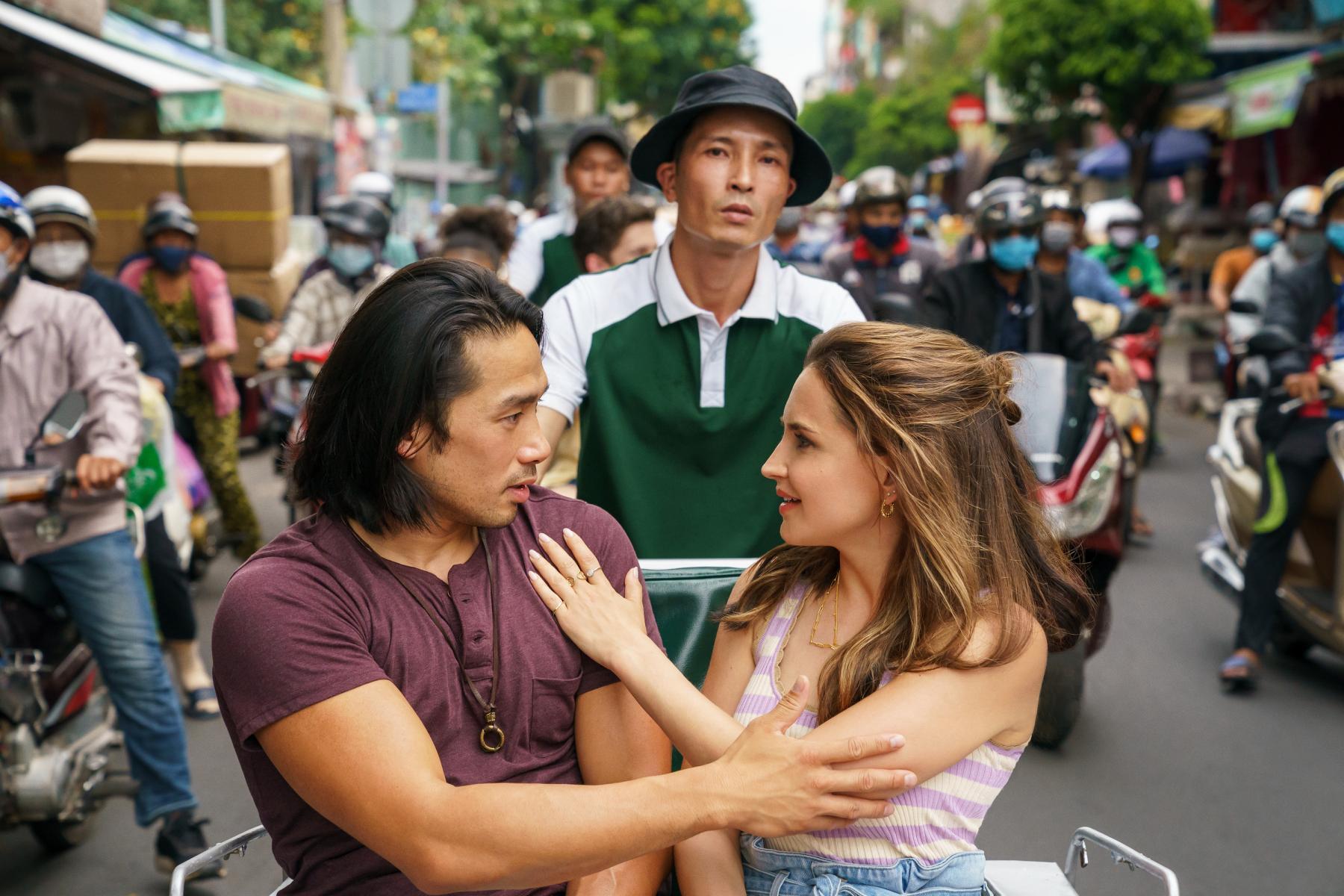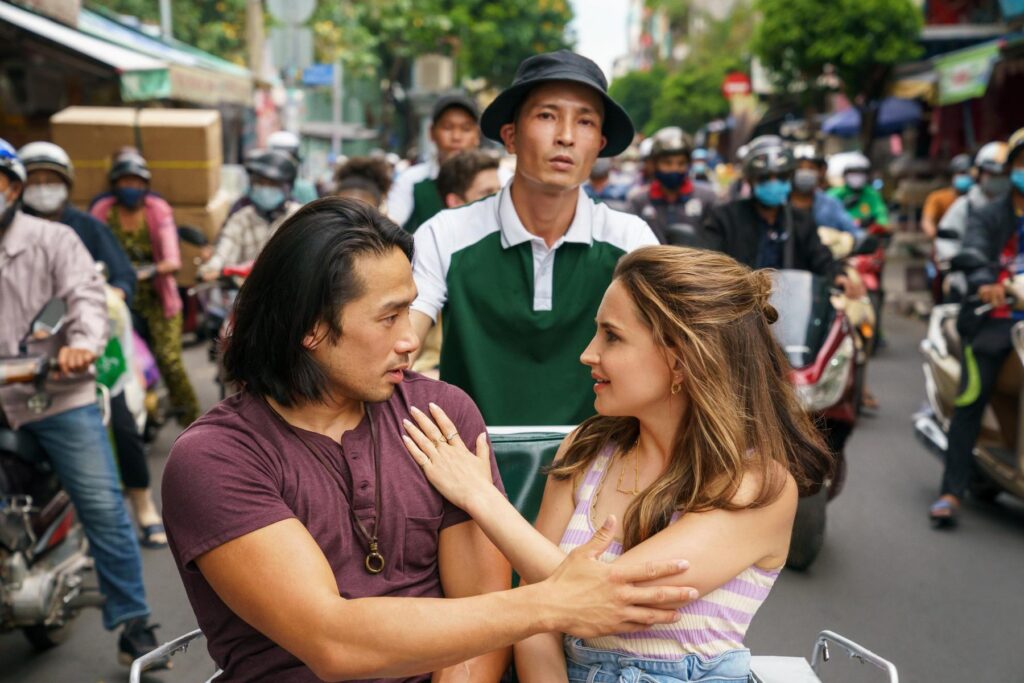 Movie Review
It's got everything: girl just out of a breakup meets different and charming guy on an exotic trip (this time to Vietnam). One of those movies that usually serves to show the scenery and, by correctly applying the pre-designed scheme of scenes and situations, can't go wrong.
It doesn't go wrong, but don't expect it to be the Titanic of your life either. It knows it's a romantic comedy and it knows, logically, that in this genre any attempt to do something unplanned is a risk that even James Cameron wouldn't want to take.
Rachael Leigh Cook and Scott Ly do what is expected of them: be charming, sensitive, relatable and as predictable as turkey on Thanksgiving.
Don't expect anything new, it's not going to change your life, it doesn't pretend to, it's the dream we all have that, one night or in the middle of a trip, something will happen that will rock our world… squeezed by the Hollywood Clockwork Orange ad nauseam and that manages to be still consumed because, Friday after Friday, we have a movie suspiciously similar to the previous one.
Not bad, for those who want to see, again, the same movie.
I have read that this one has something special. As always, it all depends on the lens through which you look at it. We've looked at it and, at first glance, we have seen just another movie to fill out the schedule for an audience that knows exactly what they want and is given exactly what they want.
No variation whatsoever.
The cast
| | |
| --- | --- |
| Rachael Leigh Cook/Amanda Riley | Scott Ly/Sinh |
Release date
April 21
Where to watch A Tourist's Guide to Love
Movie Trailer
A Tourist's Guide to Love (2023)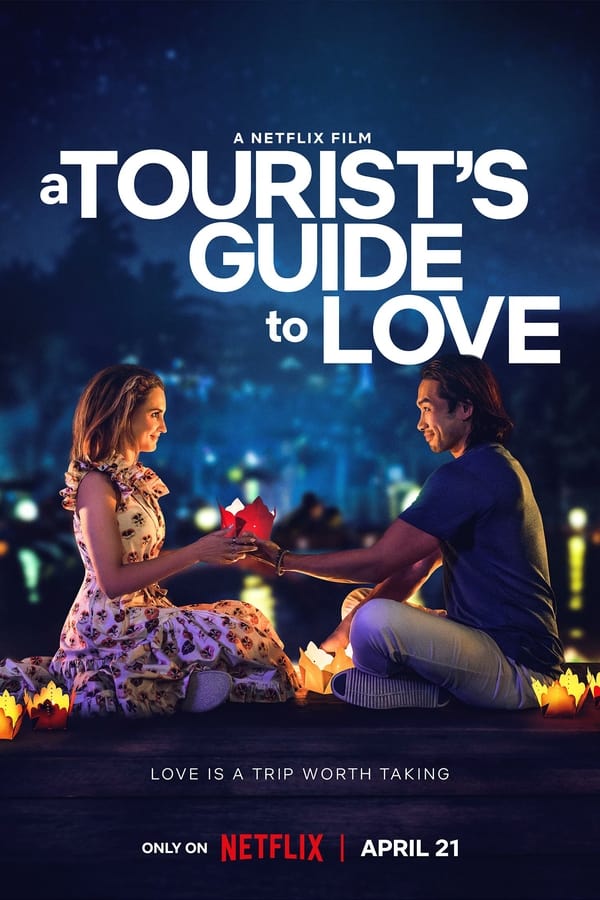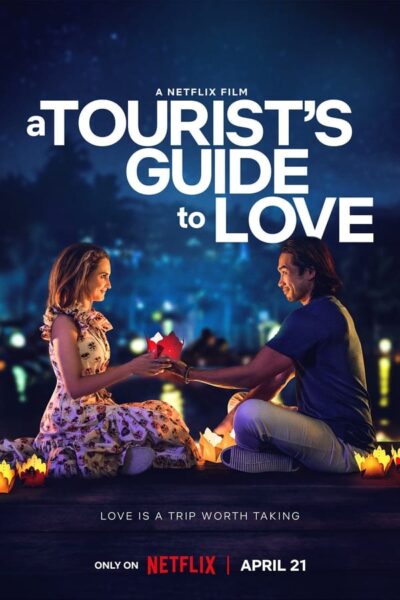 Movie title: A Tourist's Guide to Love
Movie description: After an unexpected breakup, a travel executive accepts an assignment to investigate Vietnam's tourism industry undercover. In the attempt, she finds adventure and romance with her expatriate Vietnamese tour guide when the two decide to change the tour bus route to explore life and love off the beaten path.
Date published: April 20, 2023
Country: United States
Duration: 1h 36m
Director(s): Steven K. Tsuchida
Writer(s): Eirene Donohue
Cinematography: Jon Keng
Music: Jina Hyojin An, Shirley Song
Actor(s): Rachael Leigh Cook, Scott Ly, Missi Pyle, Ben Feldman, Glynn Sweet, Alexa Povah
Genre: Romance, Adventures
Companies: Cook and Muse Entertainment, Head First Productions, Muse Entertainment LLC , Radius Squared Media Group, Netflix
Our Opinion
Don't expect anything new, it's not going to change your life, it doesn't pretend to, it's the dream we all have that, one night or in the middle of a trip, something will happen that will rock our world…