NEW YORK, NEW YORK, April 12, 2023— Berry Campbell is pleased to present its first exhibition of Abstract Expressionist Ethel Schwabacher (1903-1984). Schwabacher joins the gallery's stable of women artists whose ambitious, independent, and insightful art is essential to a complete historical understanding of the 'downtown' art scene in the 1950s. Many of the thirteen works have not been on view since they were shown at one of her five solo exhibitions at Betty Parsons Gallery, including the large-scale center piece to the show entitled, Prometheus (1959). Ethel Schwabacher: Woman in Nature (Paintings from the 1950s) focuses on Schwabacher's unique brand of abstraction, which is characterized by both automatic drawing and sweeping brushstrokes that swirl across the surface of the canvas and which explores themes of motherhood, landscape, and creativity.
As part of the resurgence of women artists, Ethel Schwabacher was one of the twelve women artists included in the landmark traveling exhibition Women of Abstract Expressionism organized by the Denver Art Museum in 2016. Concurrently with the Berry Campbell exhibition, Action! Gesture! Paint! is on view at the Whitechapel Gallery in London featuring 91 international women artists, including a major Ethel Schwabacher painting from the 1950s.
Berry Campbell's exhibition is accompanied by a 26-page catalogue with an essay by Joan M. Marter, Ph.D. entitled "Woman in Nature." Ethel Schwabacher: Woman in Nature (Paintings from the 1950s) opens with a reception on Thursday, April 20, 2023, 6 – 8 p.m. and continues through May 26, 2023. Gallery hours are Tuesday through Saturday, 10 a.m. – 6 p.m. or by appointment. For further information please call at 212.924.2178, visit our website at www.berrycampbell.com.
ABOUT THE ARTIST
Ethel Schwabacher (1903-1984) was at the center of the New York art world from the 1940s through the 1960s. She was represented by Betty Parsons Gallery, the leading showcase for the avant-garde, where she had five solo exhibitions and was in fourteen group shows. Her friends and acquaintances included leading artists of the era. In addition to painting, she was a skilled writer and published her first book, in 1957, on the life and work of her friend and mentor Arshile Gorky. Her authentic and interpretive account emphasized how Gorky's Surrealist method, stressing a "freedom from the purely conscious," was of foundational significance to the Abstract Expressionist movement. She also wrote extensively on the nature of art and on the work of other artists, including the painter John Charles Ford (1929–2014). Schwabacher was featured in Whitney Museum annuals almost every year between 1949 and 1963. Committed to the Civil Rights movement, she actively opposed segregation in the 1950s and 1960s and expressed the battle for a just humanity as a mythic and epic event in her art. In 1987, a traveling retrospective of her work was organized by the Zimmerli Art Museum, Rutgers University. It was curated by the art history professors Greta Berman (Juilliard School) and Mona Hadler (Brooklyn College, City University of New York), both of whom contributed to the show's catalogue.
Schwabacher's daughter Brenda S. Webster and the poet Judith Emlyn Johnson were the co-editors of a volume containing excerpts from the journal she kept from 1967 to 1980, Hungry for Light, published in 1993 by Indiana University Press, Bloomington. Belonging to the first generation of Abstract Expressionist women artists, Schwabacher achieved recognition and respect in the New York art world for both her work and her intellect.
Schwabacher's works belong to numerous museum collections including the Brooklyn Museum, New York; the Denver Art Museum, Colorado; the Jewish Museum, New York; the Los Angeles County Museum of Art, California; the Metropolitan Museum of Art, New York; the Minneapolis Institute of Arts, Minnesota; the Mint Museum, North Carolina; the Philadelphia Museum of Art, Pennsylvania; San Francisco Museum of Modern Art, California; Solomon R. Guggenheim Museum, New York; the Whitney Museum of American Art, New York, and the Yale University Art Gallery, Connecticut.
ABOUT THE GALLERY
Christine Berry and Martha Campbell opened Berry Campbell Gallery in the heart of Chelsea on the ground floor in 2013. The gallery has a fine-tuned program representing artists of post-war American painting that have been overlooked or neglected, particularly women of Abstract Expressionism. Since its inception, the gallery has developed a strong emphasis in research to bring to light artists overlooked due to age, race, gender, or geography. This unique perspective has been increasingly recognized by curators, collectors, and the press.
Berry Campbell has been included and reviewed in publications such as Architectural Digest, Art & Antiques, Art in America, Artforum, Artnet News, Artnews, The Brooklyn Rail, Huffington Post, Hyperallergic, East Hampton Star, The Financial Times, Galerie Magazine, Luxe Magazine, The New Criterion, the New York Times,
Vogue, Wall Street Journal, and Whitehot Magazine of Contemporary Art.
In September 2022, Berry Campbell moved to 524 West 26th Street. The 9,000-square-foot gallery houses 4,500 square feet of exhibition space, including a skylit main gallery and four smaller galleries, as well as two private viewing areas, a full-sized library, executive offices and substantial on-site storage space.
Berry Campbell
524 W 26th St, New York, NY 10001, United States
Ethel Schwabacher: Woman in Nature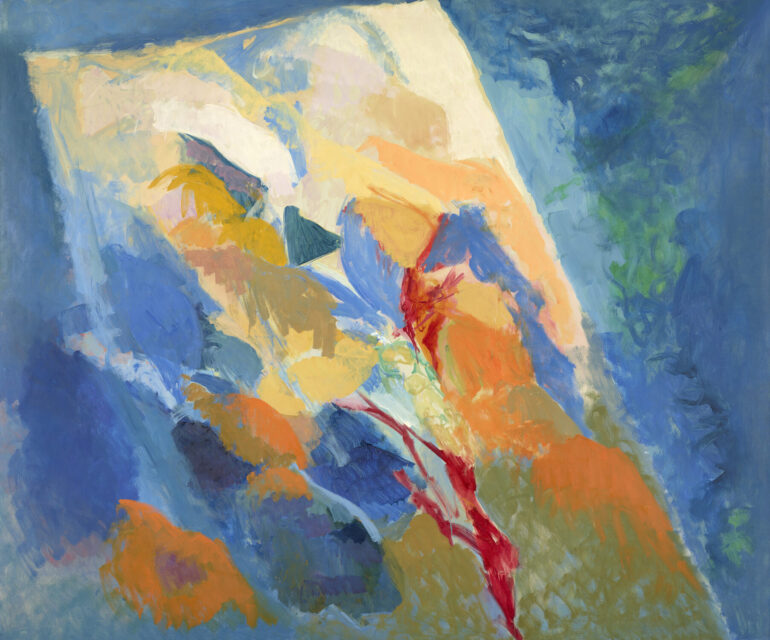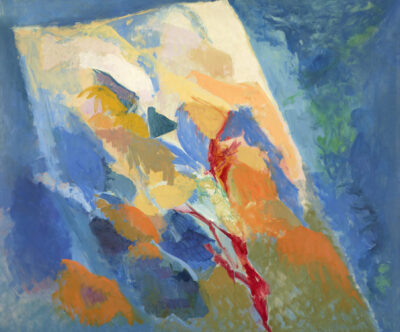 Event Title: Ethel Schwabacher: Woman in Nature
Event Description: Berry Campbell is pleased to present its first exhibition of Abstract Expressionist Ethel Schwabacher (1903-1984). Schwabacher joins the gallery's stable of women artists whose ambitious, independent, and insightful art is essential to a complete historical understanding of the 'downtown' art scene in the 1950s. Many of the thirteen works have not been on view since they were shown at one of her five solo exhibitions at Betty Parsons Gallery, including the large-scale center piece to the show entitled, Prometheus (1959)
Start date: April 20, 2023
End date: May 26, 2023
Location name: Berry Campbell
Address: 524 W 26th St, New York, NY 10001, United States