Revealing a New Side of the Global Icon:
Freddie Mercury's Never-Before-Seen Private Collection
To be Unveiled for the First Time

Sotheby's Sets the Stage for Month-Long Exhibition & Auction Series
Starring Stage Costumes, Handwritten Lyrics, Fine and Decorative Arts, Japanese Art, Precious Objects & a Trove of
Personal Belongings

Touring Exhibitions in New York, Los Angeles and Hong Kong in June
Followed by Full Takeover of Sotheby's London Galleries throughout August & Six Auctions in September
THE MOST IMPORTANT THING… IS TO LEAD A FABULOUS LIFE.

FREDDIE MERCURY
LONDON, 26 APRIL 2023 – Freddie Mercury's dazzling creativity would catapult him beyond the realms of a musician or performer; he was one of those rare stars who is nothing less than a global cultural phenomenon. Yet, while Mercury captivated audiences across the globe, it was at his beloved home – Garden Lodge in Kensington, West London – where he fashioned his own private world, assembling a collection that reflected and fired his expansive imagination.

On acquiring Garden Lodge in 1980 – a beautiful, light-filled Georgian-style brick villa originally built for an artist and his sculptor wife in the early 20th century – Mercury set about creating a home that was at once grand and intimate, full of theatre and richly furnished with beautiful works of art. It was a place wholly of his own making, a home to which he could retreat, and where – surrounded by the abundant art and objects he carefully sought out over the course of years – he could entertain and create in a way that only he knew how.
For some 30 years, Garden Lodge has remained almost entirely as Mercury left it, complete with the many works of art that spoke to him so deeply: from Victorian paintings and striking works on paper by the greatest artists of the 20th century, to the finest examples of the glass maker's art (a medium he loved beyond measure) and other beautiful objects; and from the exceptional fabrics and fine works he would seek out on trips to Japan, to the smaller, more personal items that were such an important part of his daily life. All complemented by defining objects from his more public life: a number of never-before-seen drafts of the immortal song lyrics, along with some of the riotous costumes that were the hallmark of Mercury's signature style.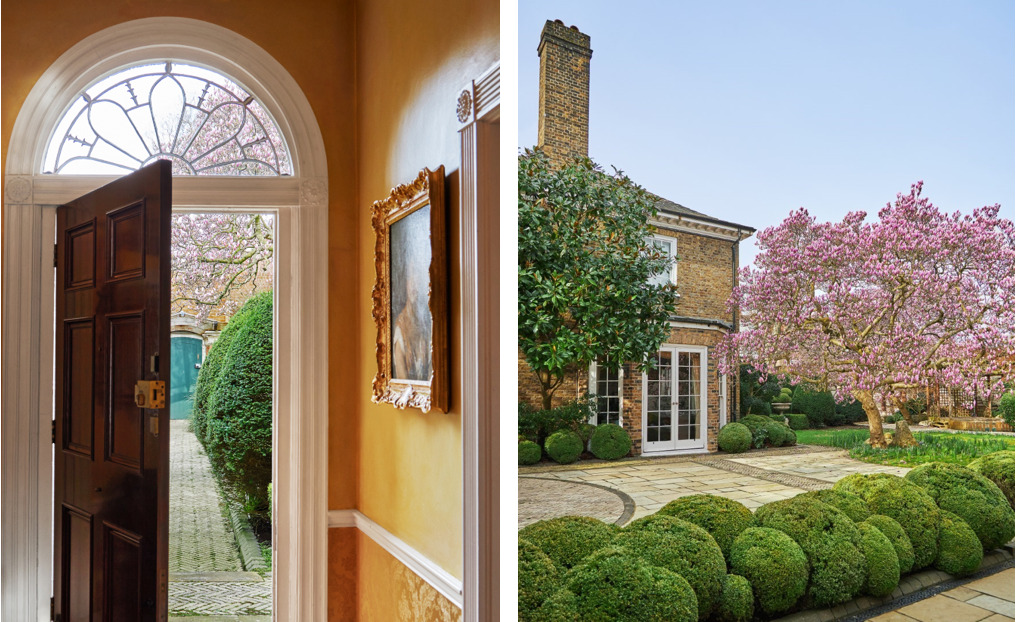 This summer, the contents of Garden Lodge, all lovingly cherished and cared for over the last three decades, will be revealed to the public for the first time in a dedicated month-long exhibition at Sotheby's in London, which will see every inch of the company's 16,000 square foot gallery space dedicated to celebrating Mercury's rich and multi-faceted life and passions, culminating in six dedicated sales in September, each one devoted to a different aspect of his life, both public and private.
Mary Austin, one of Mercury's closest and most trusted friends, has treasured and cared for his home and everything in it for the last thirty years.
For many years now, I have had the joy and privilege of living surrounded by all the
wonderful things that Freddie sought out and so loved. But the years have passed, and
the time has come for me to take the difficult decision to close this very special chapter
in my life. It was important to me to do this in a way that I felt Freddie would have
loved, and there was nothing he loved more than an auction. Freddie was an incredible
and intelligent collector who showed us that there is beauty and fun and conversation to
be found in everything; I hope this will be an opportunity to share all the many facets
of Freddie, both public and private, and for the world to understand more about, and
celebrate, his unique and beautiful spirit.

MARY AUSTIN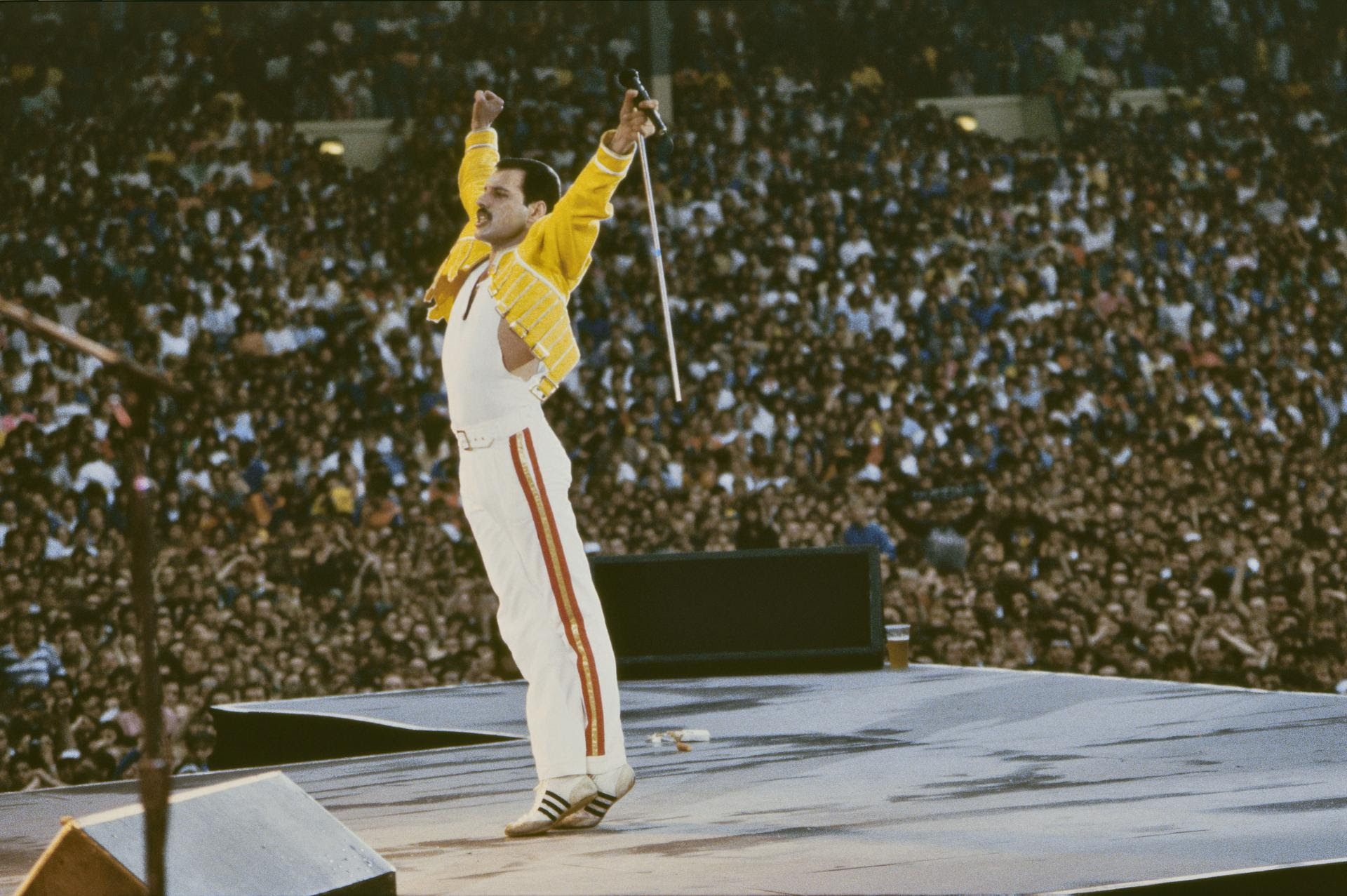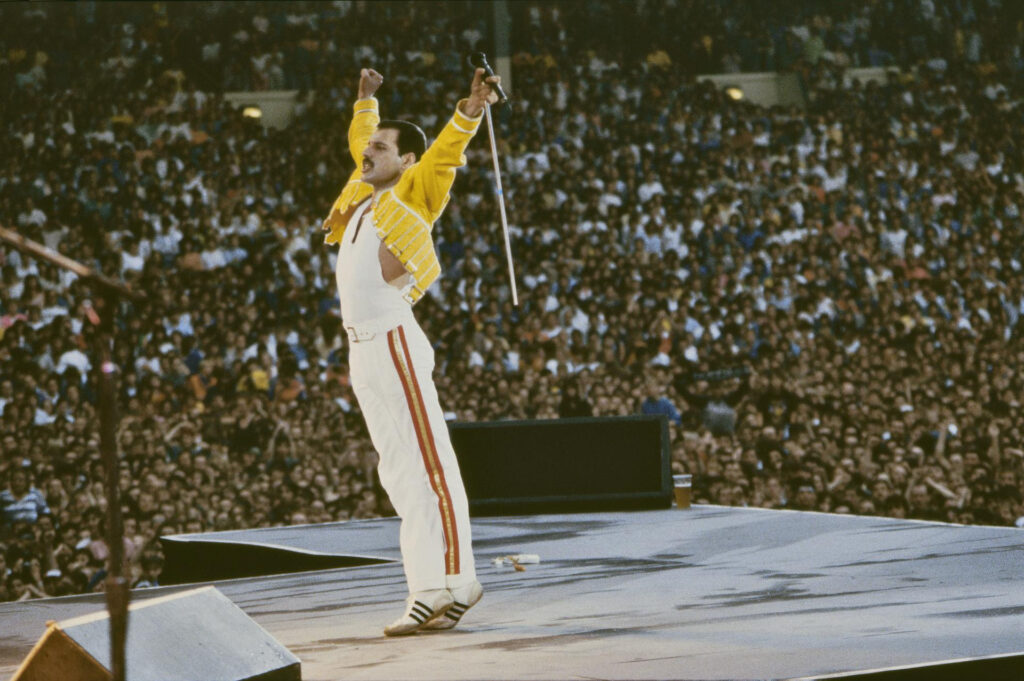 EXHIBITIONS AND AUCTIONS
I LOVE GOING TO AUCTIONS AND BUYING ANTIQUES…
THE ONE THING I WOULD REALLY MISS IF
I ACTUALLY LEFT BRITAIN WOULD BE SOTHEBY'S

FREDDIE MERCURY
The month-long exhibition at Sotheby's this summer will see all 1,500 or so items from Garden Lodge displayed in a sequence of specially designed immersive galleries, each one devoted to a different aspect of Mercury's rich and varied life. The exhibition will open on 4 August, and close on what would have been his 77th birthday, 5 September. Prior to their exhibition in London, highlights from the collection will tour to New York, London, Los Angeles, and Hong Kong in June.
The six dedicated auctions which follow will be led by a live Evening Sale on 6 September, in which a representative cross-section of the most significant items in the collection will be offered. On 7 and 8 September, two further live auctions will follow: the first dedicated to Mercury "On Stage", the second dedicated to his life "At Home", and to the objects he loved and lived with at Garden Lodge.
Three online auctions will run alongside, one shining a light on his deep love of Japan, and the other two, "Crazy Little Things", Parts One and Two, presenting an eclectic array of the curious and everyday objects that made Mercury smile.
The auction will be accompanied by the release of a limited-edition Collection Book, a commemorative volume bringing to life the story of Freddie Mercury and the objects which surrounded him.
Please see page 10 of the attached press release for details of exhibitions, opening times, the full auction calendar and collection book sales.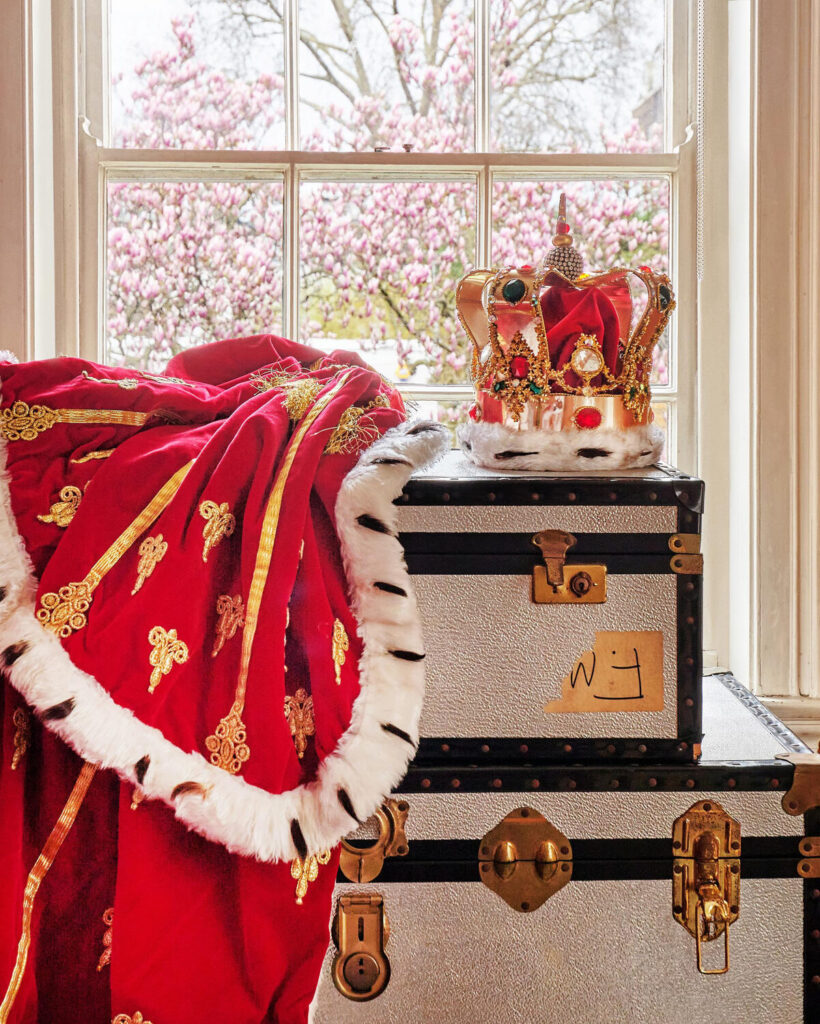 Freddie Mercury's crown (which is to be included in the sales, full details in the attached) – a replica of St Edward's Crown to be worn by King Charles III in the forthcoming Coronation and the centrepiece of the Crown Jewels – will be on view in Sotheby's New Bond Street windows in the lead up to the Coronation, from today until May 5.