Rough Diamonds is a new Belgian series for Netflix created by Rotem Shamir and Yuval Yefet starring Casper Knopf and Kevin Janssens.
Netflix takes us this time to Antwerp, in a diamonds and crime thriller that, although it may not seem so from the premise, has little or nothing to do with Guy Ritchie.
A classic crime investigation series with a very tv style rendering in its development (despite its hopeful beginning).
About the Series
Classic, entertaining, with a very TVish development, one of those series that meets the standards almost perfectly and that entertains, but with little much to offer than a more or less coherent development. It does have the grace (enough or not) of delving into the Jewish community settled in Belgium.
The character development is good. It does not pretend to make an intense series on a psychological level, it limits itself to allowing the characters get carried away by the intrigue, acting sometimes like trout driven effortless by the current. The expected in this type of intrigue.
A series that does not seek a terrible impact on a visual level and knows that, with what it has, it cannot leave a very deep mark. It is not born with the ambition or the desire to do so, and at times it just limits itself to doing the job, filling a scene prescribed in the annals of the genre, and fulfilling the plot's task.
An entertaining, well made, thief and detective thriller.
Enjoy.
The Cast
| | | |
| --- | --- | --- |
| Casper Knopf /Tommy McCabe | Kevin Janssens/Noah Wolfson | Marie Vinck/Gila Wolfson |
| Soroush Helali/Bujar | Els Dottermans/Jo Smets | Robbie Cleiren/Eli Wolfson |
Release date
April 21
Where to watch Rough Diamonds
Rough Diamonds (2023)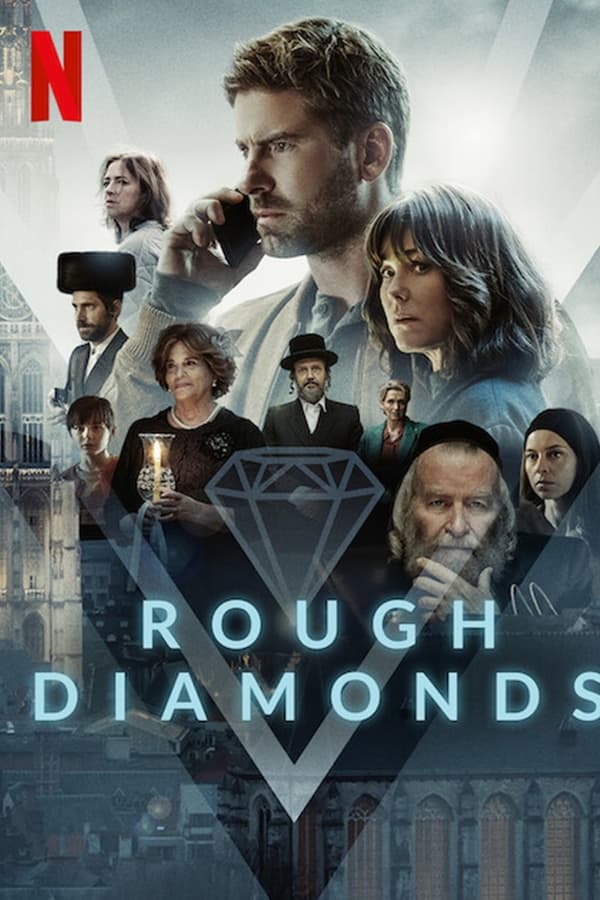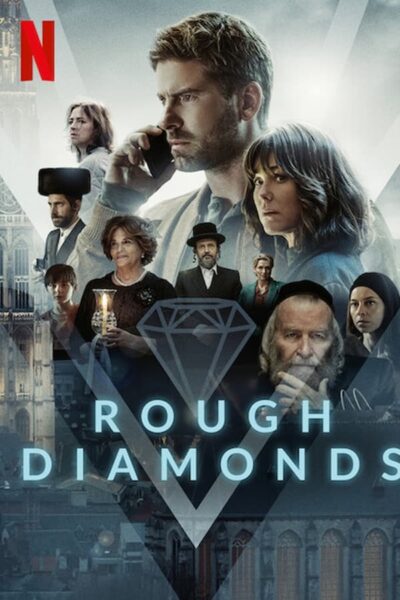 Name: Rough Diamonds
Description: When a prodigal son plunges his family's emporium into crippling debt, his brother returns to the diamond district of Antwerp to deal with the consequences.
Country: Belgium
Director(s): Rotem Shamir , Yuval Yefet , Cecilia Verheyden, Rotem Shamir
Cinematography: Danny Elsen, Moshe Mishali
Genre: Thriller
Actor(s): Casper Knopf, Kevin Janssens, Marie Vinck, Seth Austin, Robbie Cleiren, Janne Desmet, Ini Massez, , Els Dottermans
Companies: De Mensen, Keshet International, Netflix
Author: Rotem Shamir