Transatlantic is a series created by Anna Winger starring Gillian Jacobs, Cory Michael Smith and Yoli Fuller. It is based on the novel by Julie Orringer.
Without dramatisms, with a wide range of complex secondary plots, aesthetically cared for, with meticulous production and, yes, a light comedy tone from the 30's that might put some viewers off.
That hasn't been the case with us, because we find it to be a delightful series.
About the Series
It is easy to watch and to savor in every shot. A series that aesthetically looks like a movie, that shows the loving care put into the production and, finally, the desire to make "a great series". Of course, this "great series" does not receive this treatment with respect to the script and does not want to become the neo-noir epic that some will surely ask for. It has a touch more Wes Anderson to it than what they'd ask for, it is treated lightly and without depth… we even agree, but we can also see the originality and freshness of its treatment of the scenes in it.
A series worth taking a look at, without expecting it to be the epic of our lives, without expecting that touching "anguish" that, most likely, history would ask for, but interesting in terms of its conception, its interpretations and that so demodé sense of narrative.
A series consciously out of time.
Release Date
April 7, 2023
Where to Watch Transatlantic
The Cast
Transatlantic (2023)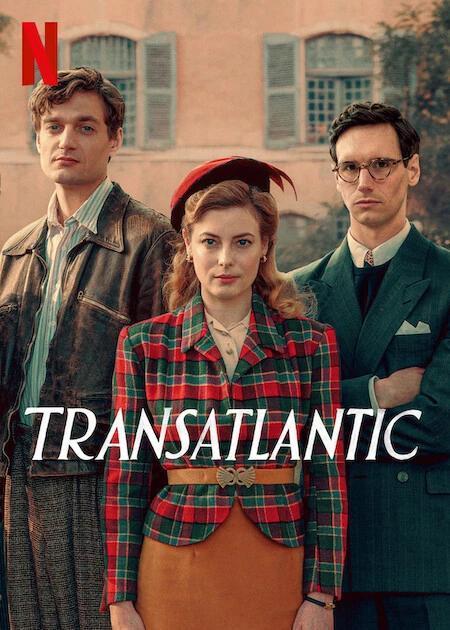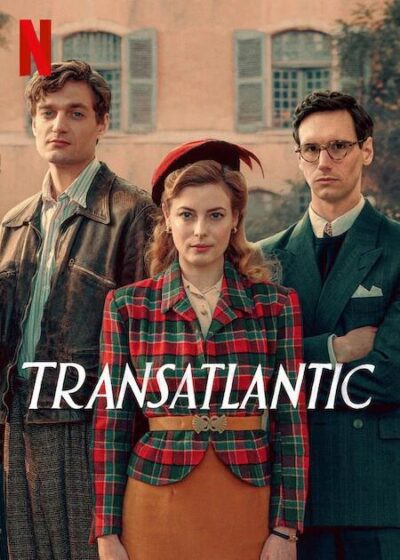 Name: Transatlantic
Description: Two Americans and their allies form a scrappy rescue operation in 1940 Marseilles to help artists, writers and other refugees fleeing Europe during WWII.
Seasons: 1
Country: United Kingdom
Director(s): Anna Winger, Stéphanie Chuat, Véronique Reymond, Mia Maariel Meyer
Writer(s): Carey McKenzie, Anna Winger, Daniel Hendler
Cinematography: Sebastian Thaler, Wolfgang Thaler
Actor(s): Gillian Jacobs, Cory Michael Smith, Yoli Fuller, Nadiv Molcho, Corey Stoll, Amit Rahav, Deleila Piasko, Grégory Montel
Companies: Studio Airlift, Cactus Films, Netflix