The alliance with Etoro represents a unique and significant economic arrangement for Twitter. What does this mean for meme coins used on this social platform?
Since Elon Musk took over as CEO of Twitter for $44 billion last year, Twitter has had aspirations to become a huge financial player. The Tesla CEO made the claim that the social network is creating a platform for users to exchange money with one another in November. Musk announced that the business intended to eventually provide a high-yield money market account. The recent alliance with eToro will bring massive change to the social media platform and the blockchain.
eToro is an online brokerage that individuals can use to buy and sell stocks, cryptocurrencies, and index funds. It was established in Israel in 2007. eToro has more than 32 million registered users across Europe, Asia, and the US.
The function will show current prices for cryptocurrencies, equities, and other assets to Twitter users searching for "$Cashtags" like $TSLA or $BTC and point them to the eToro site to make an investment. One of its most well-liked functions enables users to emulate the trading tactics of other users.
According to internal data from Twitter that was provided in the news release, since December when the social media network added pricing information for $Cashtags, there have been 420 million searches on it. The top five searches include Tesla ($TSLA), Bitcoin ($BTC), and SPDR S&P 500 ETF ($SPY).

How Will Twitter's Alliance With eToro Affect Meme Coins?
The viability of meme coins heavily relies on the prevalent social media culture. A prime example of this is Dogecoin (DOGE), which showcases how an online community can galvanize a movement and lend value to a cause. Initially conceptualized as a cryptocurrency parody, Dogecoin has gained significant traction since its inception. The continued success of this coin can be largely attributed to the public endorsements made by Elon Musk, the esteemed CEO of Tesla, SpaceX, and Twitter. Musk, who has named his Shiba Inu pup after Floki, a moniker that carries connotations of the Celtic deity of mischief, Loki, appears to be pushing the boundaries of humor by bringing cryptocurrency more firmly into the Twitter realm.
Dogecoin's market valuation has reached almost $40 billion. The coin's uses are few, and it is mostly bought and sold for speculation, but perhaps that will all change with Musk's changes being made. Dogecoin is increasingly more widely accepted as a form of payment by businesses, making it more useful.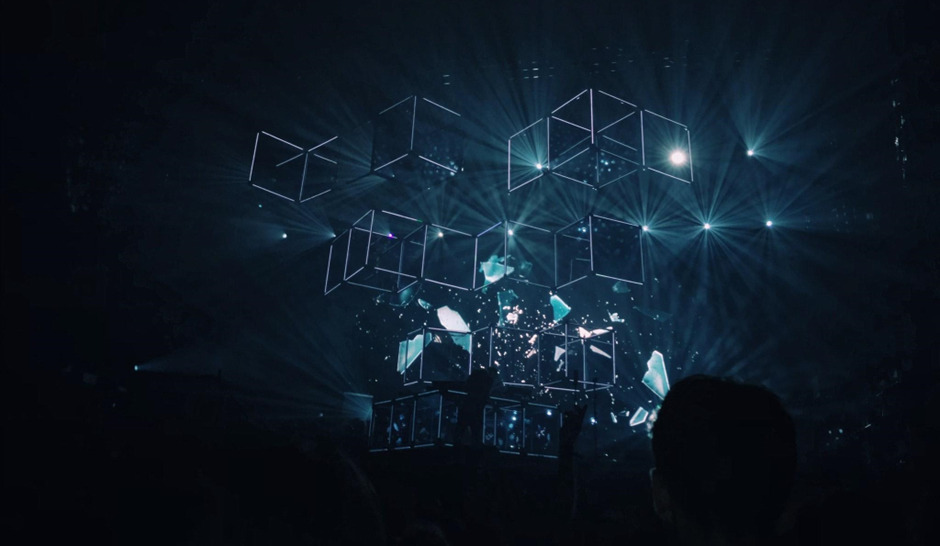 Big Eyes Coin Gets The Last Laugh
The highest cryptocurrency presale in the previous two years was Big Eyes Coin (BIG), which has raised an amazing $34 million!
What distinguishes Big Eyes Coin from competition like Dogecoin then? Like Dogecoin, Big Eyes plays on humorous internet trends and Japanese Kawaii aesthetics with its designers making light of the volatile nature of the cryptocurrency industry. Additionally, BIG has a distinctive charitable component, with a portion of every transaction's earnings supporting a different nonprofit each month. The larger crypto community and investors have given this a lot of favorable attention. And of course, the cat-themed currency continues to offer the potential of big returns to its users once its presale ends (June 3rd) and enters the live markets.
​​Boxes of Loot for the Masses
Big Eyes Coin also provides its customers with treasure boxes. When consumers buy tokens costing $100 or more, they have the chance to win $BIG prizes valued up to $1 million. You get more for your money the more you spend!
A $100 Saver Tin (Win up to $1000 in BIG Prizes)
A cutebox for $1,000 (win prizes worth up to $10,000)
$5000 for a Kitty Vault (Win up to $25,000 worth of BIG!)
A Super Saiyan Box costs $10,000 (Win prizes worth up to $100,000!)
A $100,000 Excali-Paw Chest (Win up to $1,000,000 worth of BIG!)

Despite being a meme coin, Big Eyes Coin has a lot going for it. With Twitter altering inito a financially driven platform, Big Eyes Coin is sure to strike the balance between investing and having fun on the social platform.
Big Eyes Coin (BIG):
Presale: https://buy.bigeyes.space/
Website: https://bigeyes.space/
Telegram: https://t.me/BIGEYESOFFICIAL