Evil Dead Rise is a film written and directed by Lee Cronin starring Alyssa Sutherland, Lily Sullivan and Morgan Davies.
A film that represents the evolution of the genre, as well as a tribute to its classics through a pioneering saga initiated by Sam Raimi.
Lee Cronin does everything right in a spectacular film for fans of this genre. And if you don't like romantic comedies anymore: run away, run away….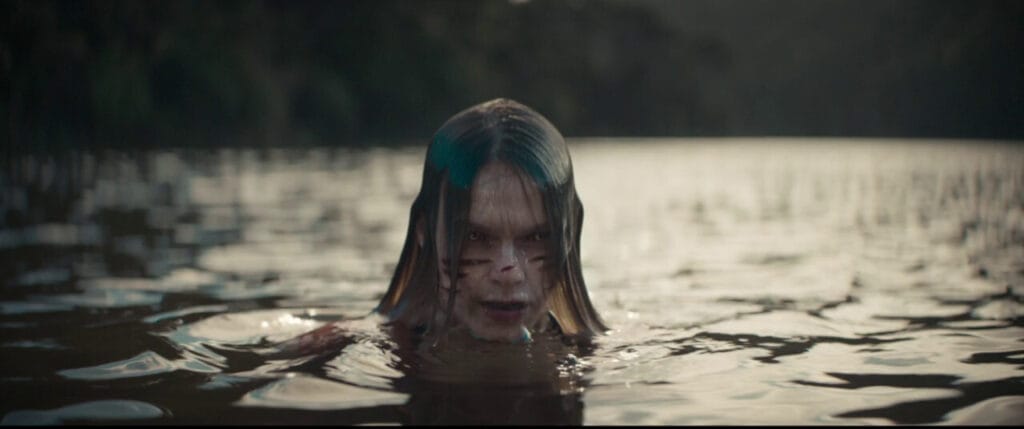 Movie Review
B movies horror genre is based on: with little means and a couple of friends, we make a movie that attracts enough attention to get fame and, thus, get budget to make better movies. That's what Sam Raimi did with the first Evil Dead so then became a cult filmmaker.
Years have passed and Lee Cronin picks up the baton and does it with much more budget and with forty years of evolution of the genre behind him but with the same demands of the fans: black humor, rhythm, morbidity and, above all, liters, or tons of tomato (depending on the density).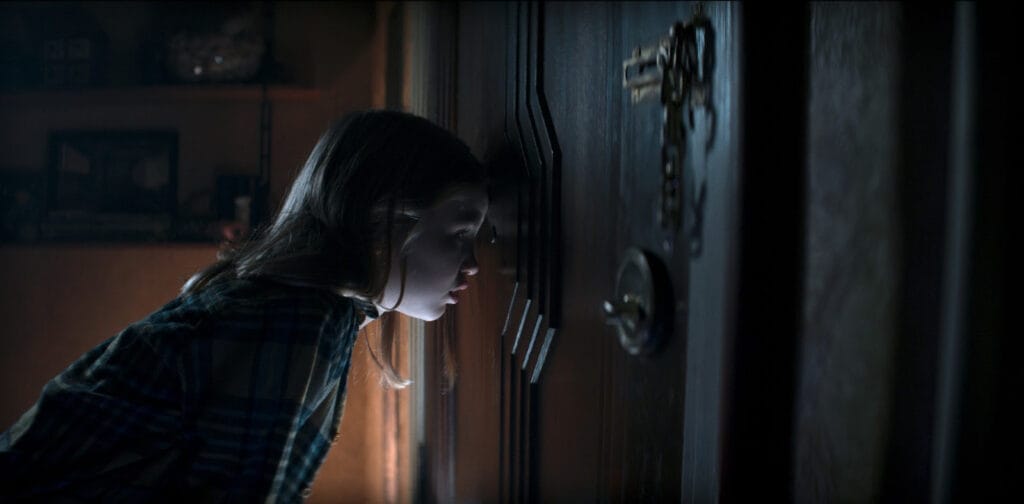 Infernal Possession: Rise has it all and, what's more, it's well made. Good effects and all the wisdom of forty years of cinema making these films: they know what works, they apply it, and, in addition, they do it with nods to the genre, with a great sense of humor and, above all, with liters of blood.
It is a very good (already) horror classic. It's great within its category, but it neither invents nor wants to break the rules. It is not Hereditary, and you won't find new formulas, it just (more than) meets the demands of the most adept fans of the genre, who won't be disappointed with the action, the excellent production, and the fact that, overcoming its low-budget essence, it achieves a very entertaining film that, yes, is designed exclusively for lovers of this kind of movies.
For the rest… there are others.
This is a movie for fans, among which we find ourselves.
And we loved it!
Everything you expect, Evil Dead: Rise has it.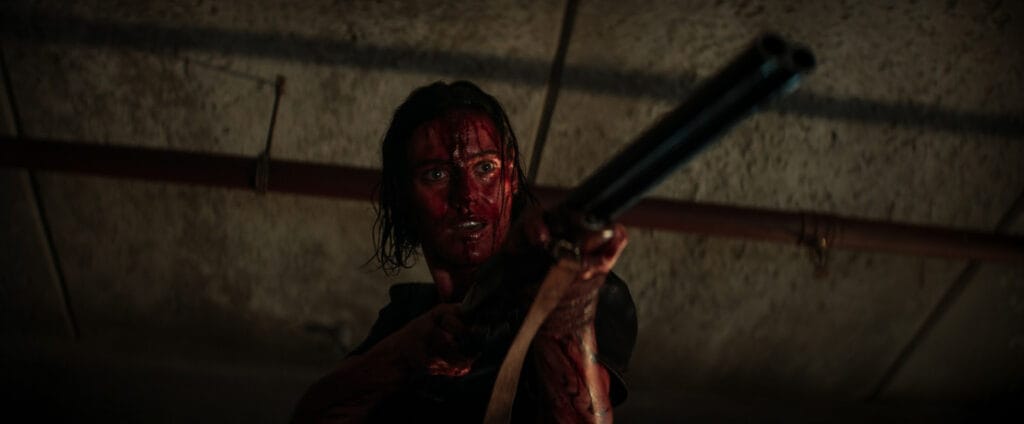 Evil Dead Rise (2023)
Movie title: Evil Dead Rise
Movie description: Two sisters find an ancient vinyl that gives birth to bloodthirsty demons that run amok in a Los Angeles apartment building and thrusts them into a primal battle for survival as they face the most nightmarish version of family imaginable.
Date published: May 10, 2023
Country: United States
Duration: 97 mins
Director(s): Lee Cronin
Writer(s): Lee Cronin
Cinematography: Dave Garbett
Music: Stephen McKeon
Actor(s): Alyssa Sutherland, Lily Sullivan, Morgan Davies, Nell Fisher, Gabrielle Echols, Jayden Daniels, Billy Reynolds-McCarthy
Genre: Horror
Companies: Ghost House Pictures, New Line Cinema, Warner Bros, Wild Atlantic Pictures, Warner Bros., Max
Our Opinion
Everything you expect, Evil Dead: Rise has it.