Guy Ritchie's The Covenant is a film directed by Guy Ritchie starring Jake Gyllenhaal and Dar Salim.
A film that bears the name of the director in the title, which leads us to the approach of the film as a challenge: to escape from the usual tone of lowlife comedy to enter fully into an epic war adventure.
Does it succeed or does it lack epicity?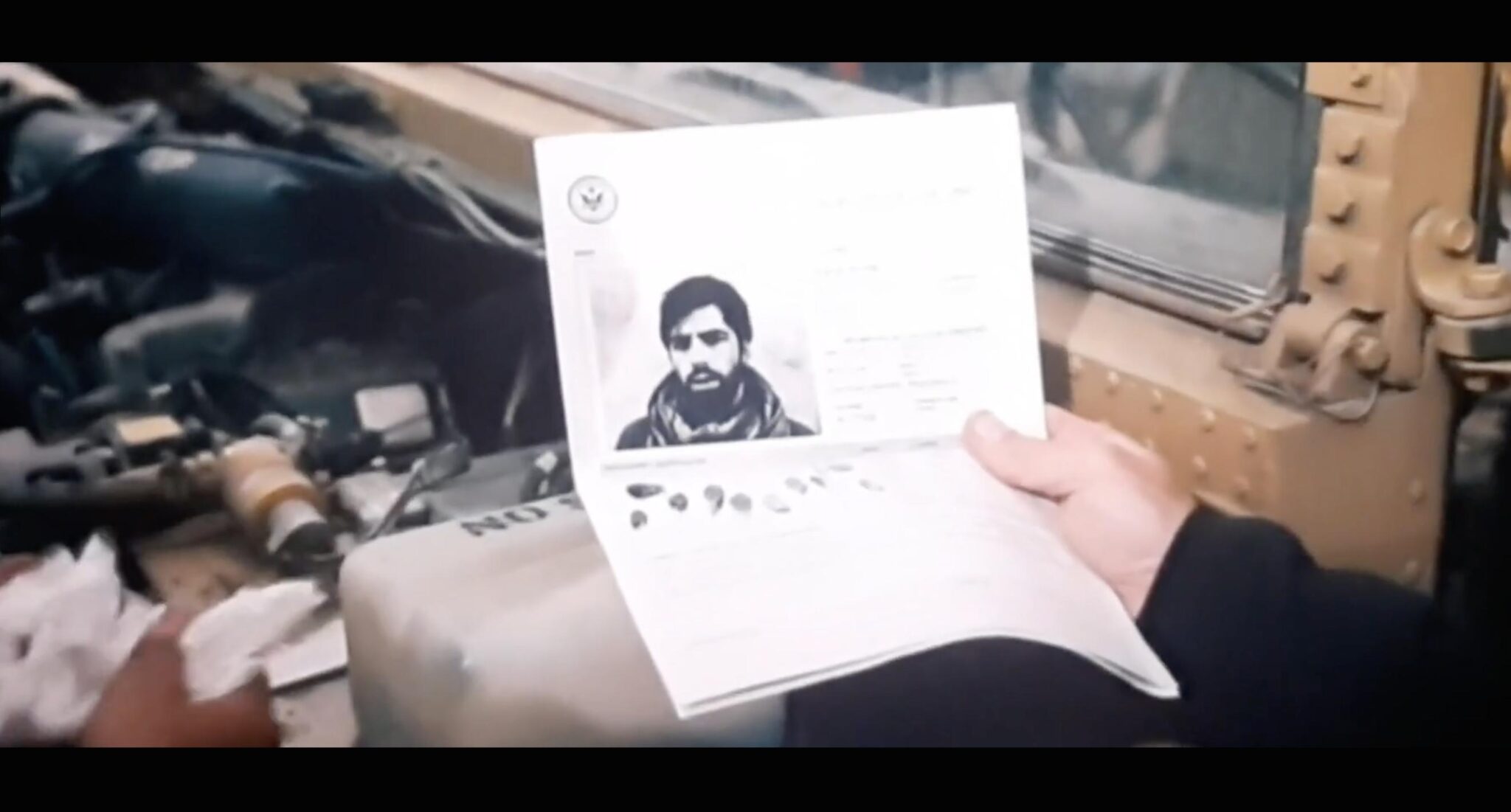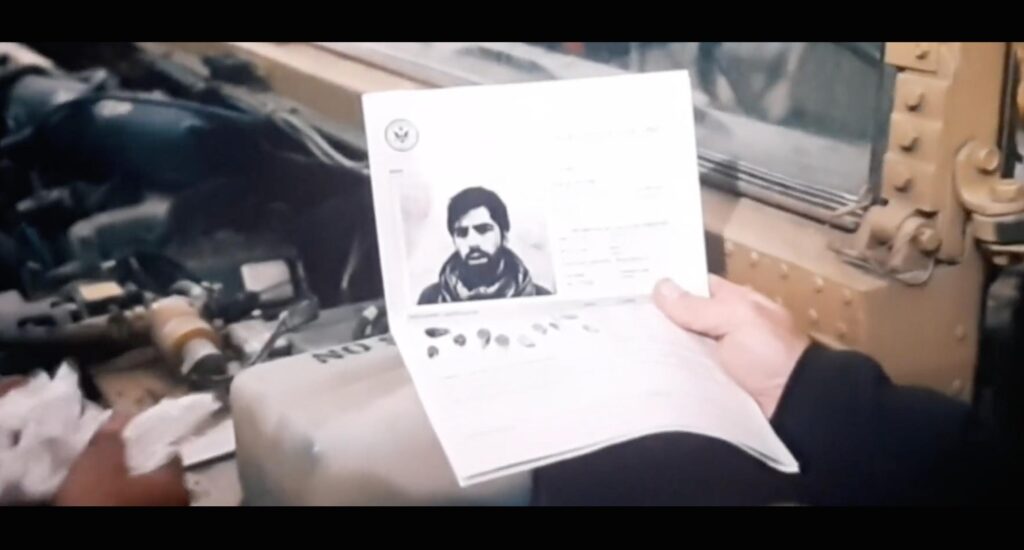 Movie Review
Guy Ritchie is a guy who likes to be seen. The "invisible director" thing doesn't go with him, and he likes to show his style in each of his works. Here we won't find his iconic Jason Statham, but we have Jake Gyllenhaal in a war movie that has no time for laughs and in which, lacking in humor, everything takes a somber aura, a strange mix with a documentary undertone (sometimes) with traces of a much calmer Ritchie in the editing work and more reflective in the characters… To a certain extent, because Ritchie's thing is action and that's where he feels comfortable.
He doesn't pretend to be Ingmar Bergman and The Covenant makes a much more serious treatment of characters, which is not enough to make the film "something more serious". Thus, and by bits, it seems too shallow to want to be deep, and not brutal enough to aim at a pure action movie. He falls between two stools, without deciding, achieving a rhythm that, if we didn't know him and except for some concessions to the ego, would hardly seem like something by the English director.
Nor does he want to be especially critical of the issue of Afghanistan and the controversy passes unnoticed: it is more a film about humanity and friendship in a hostile territory than one by Kubrick, achieving with them two of his best and most radiant works.
The same doesn't happen to Ritchie with The Covenant, which at times lacks the ambition to do something more shocking and, in its realistic tone, doesn't reach the impact of the director's other works.
Our Opinion
A film in which, despite the title, we miss the director's wickeder facet.
Trailer de la película
Guy Ritchie's The Covenant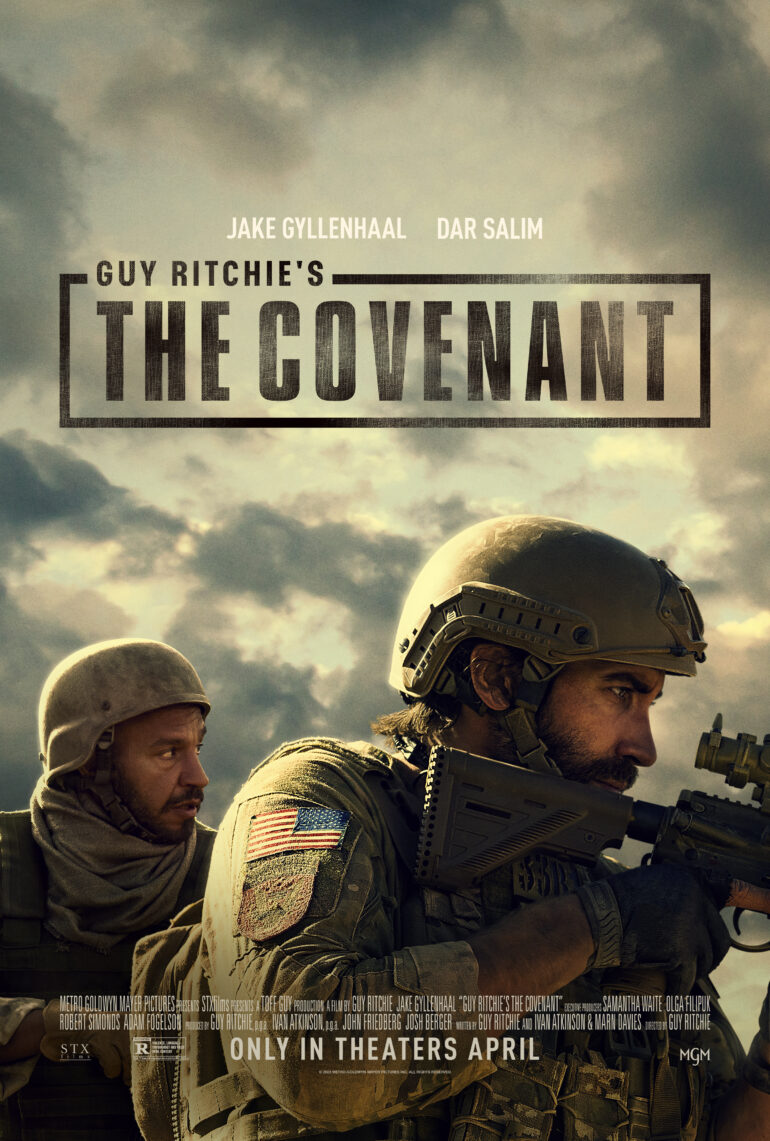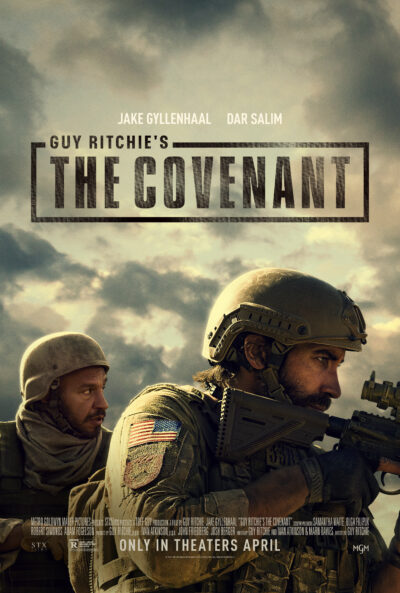 Movie title: Guy Ritchie's The Covenant
Movie description: After an ambush, Afghan interpreter Ahmed goes to Herculean lengths to save US Army Sergeant John Kinley's life. When Kinley learns that Ahmed and his family were not given safe passage to America as promised, he must repay his debt by returning to the war zone to retrieve them before the Taliban hunts them down.
Date published: May 10, 2023
Country: United Kingdom
Duration: 123 mins
Director(s): Guy Ritchie
Writer(s): Ivan Atkinson, Marn Davies, Guy Ritchie
Cinematography: Ed Wild
Music: Christopher Benstead
Actor(s): Jake Gyllenhaal, Dar Salim, Antony Starr, Alexander Ludwig, Emily Beecham, Sean Sagar, Bobby Schofield
Genre: War
Companies: Toff Guy Films, STXfilms, Fresco Film Services, Metro-Goldwyn-Mayer (MGM), Amazon Prime Video
Our Opinion
A film in which, despite the title, we miss the director's wickeder facet.