Mulligan is an animation series created by Robert Carlock and Sam Means.
A hilarious animated series with adult characters very full of short-temper, meanness and irony not too contained. Mulligan is one of those series that, with a silly plot, is dedicated to dishing out "justice and humor" everywhere with tons of irony, parodies and metaphorical slapstick for everyone and everything.
Remember when the Simpsons were outstanding, and Homer would just blurt out whatever came into his head? It gave rise to a whole saga of series from which Mulligan openly drinks, that animation for adults that has given such good results and that is still in great shape, with its mix of quick humor, intelligent and full of irony.
A parody of absolutely everything that comes its way, especially politics.
Well, as I said, justice and humor.
Release Date
May 12, 2023
Where to Watch Mulligan
Mulligan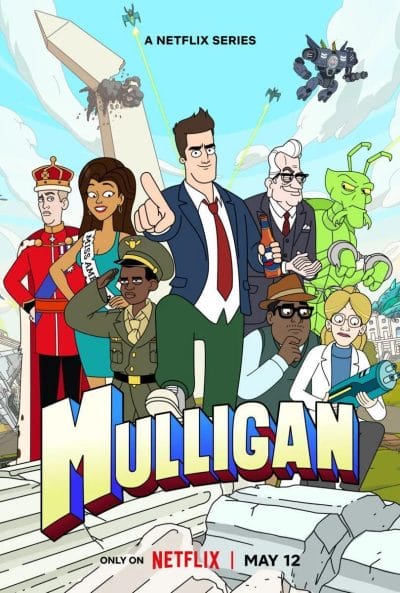 Name: Mulligan
Description: When most of Earth is destroyed by aliens, can a few survivors rebuild what's left of America and form a more perfect union?
Seasons: 1
Country: United States
Director(s): Robert Carlock, Casey Crowe
Writer(s): Robert Carlock, Sam Means
Genre: Animation, Comedy
Companies: 3 Arts Entertainment, Bento Box Animation, Bevel Gears, Little Stranger, Universal Animation Studios, Netflix