Patricia Highsmith is one of the most iconic authors of the twentieth century.
Her work has inspired generations of writers, filmmakers, and readers alike. She is renowned for her masterful storytelling and psychological insights into the human condition.
In this article, we explore Highsmith's life and work, looking at how she influenced literature, film, and popular culture. We dig into her early years as a struggling writer in New York City, her complex personal relationships, and how she created timeless stories that still resonate today.
We also take a look at some of Highsmith's most acclaimed works such as "The Talented Mr. Ripley" and "Strangers on a Train" which have been adapted for film multiple times. Finally, we discuss what made Highsmith such a genius mind in literature: her relentless pursuit of truth in her works and her ability to capture the intricate complexities of the human experience.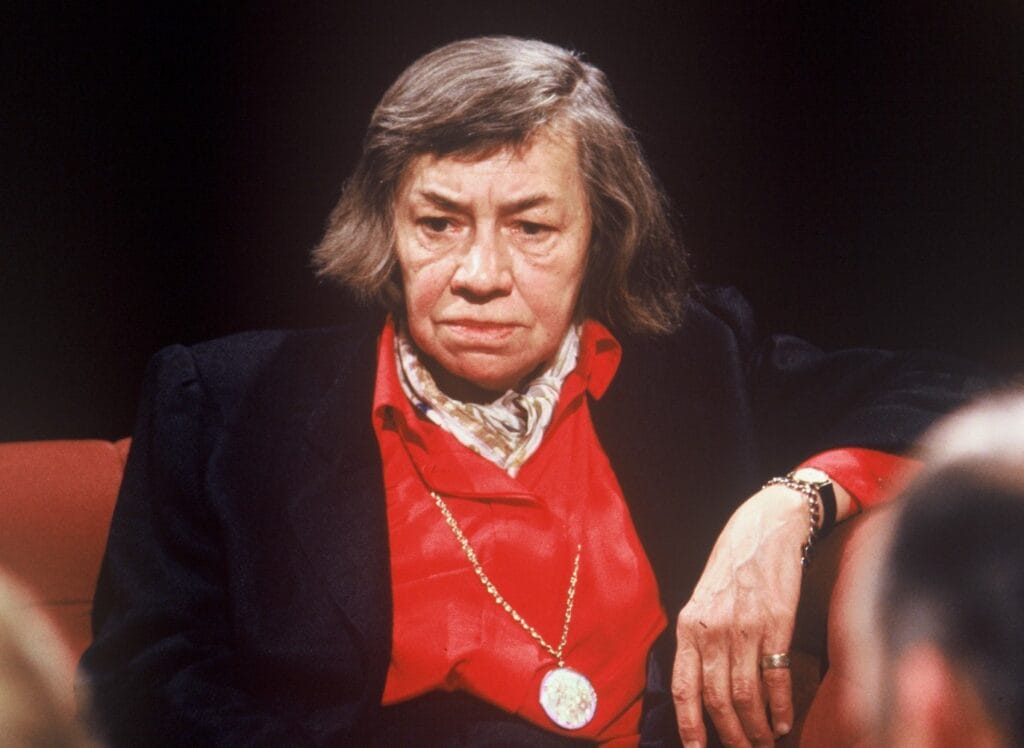 Childhood & Early Life of Patricia Highsmith
Patricia Highsmith was born on January 19, 1921 in Fort Worth, Texas. Her father, Jay Benjamin Highsmith Jr., worked as an aspiring songwriter and an itinerant newspaper salesman. However, the couple divorced when Highsmith was just six months old and she was subsequently raised by her grandmother in Texas until she was 12. She later moved to New York City with her mother and stepfather, Stanley Highsmith.
Highsmith had a difficult childhood marked by periods of intense insecurity, loneliness, and depression. She was often torn between supporting her parents and their respective families — a conflict that would later be explored in her writings. At the age of 16 she began to write short stories as a way of coping with the turmoil of being caught in the middle of two warring families.
Highsmith attended Barnard College in 1939 where she developed an interest in writing mysteries influenced by writers like Agatha Christie and George Simenon. Though her attempts were unsuccessful at first she continued to write short stories throughout college which often explored dark psychological themes that would become one of the signatures of her mature work.
Notable Works of Patricia Highsmith
You might recognize Patricia Highsmith's name from some of her most acclaimed works, like "The Talented Mr. Ripley" or "Strangers on a Train". Her talent for exploring the psychological underpinnings of human behavior and her darkly humorous themes have made her works a popular choice in literature, film, and television.
Highsmith specialized in crime novels that feature brilliant yet flawed protagonists. Her signature style is characterized by its unpredictability and surprise twists, making for compelling plots that always keep readers guessing. Through her writing, Highsmith explored the dark side of human nature, delving into topics such as deceit, revenge, and murder.
Among her most famous works are "The Price of Salt" (also known as "Carol"), a 1950 novel about a love affair between two women; "The Talented Mr. Ripley", which was adapted into the 1999 film starring Matt Damon; and "Strangers on a Train", which was adapted into Alfred Hitchcock's 1951 suspense classic. Highsmith also wrote stories for television shows like Alfred Hitchcock Presents and The Twilight Zone.
Awards and Acclaim for Patricia Highsmith
Patricia Highsmith has been praised and celebrated throughout her lifetime, with numerous awards and honors bestowed upon her. She was awarded the O. Henry Award in 1953 for her short story "The Qubit of Quality." In 1991, Highsmith was honored with the Chevalier de l'Ordre des Arts et des Lettres, the French government's highest artistic honor. She was also recognized by The Mystery Writers of America with the Grand Master Award in 1999, their highest award for a lifetime body of work. The award paid tribute to Highsmith's 22 novels, as well as her many stories that were featured in popular magazines such as Ellery Queen's Mystery Magazine and Alfred Hitchcock's Mystery Magazine.
Highsmith's writing continues to be adored by readers today, inspiring authors and filmmakers alike. Her books have been adapted into feature films multiple times—perhaps most famously in the 1962 film adaptation of The Talented Mr. Ripley –and many adaptations are still being made today, including rights to bring Strangers On A Train to television screens soon.
Highsmith's unquestionable genius is evident in all she wrote during her lifetime — her impressive body of work makes it clear that she deserves all the recognition she has received over the years.
The Impact of Patricia Highsmith's Writing
Patricia Highsmith's influence on the literary world is considerable, and her works are still highly acclaimed today. Her novels often focussed on complex psychological themes, such as identity, relationships, and morality. Highsmith's stories often featured flawed, dark protagonists who struggled with internal conflicts in an indifferent world. Through literature, she explored questions of society and the individual's place within it, which resonates strongly with readers even today.
Highsmith was also a master of suspense thrillers, creating vivid landscapes and horrors to entrap readers. Most famous among these works is 'Strangers on a Train' which was adapted into a classic film by Alfred Hitchcock in 1951 – further increasing Highsmith's recognition in popular culture.
Highsmith's influence can be seen throughout fiction today – from her celebrated works being continually adapted for film to modern authors citing her as inspiration for their own stories. Her dark imagination continues to be immortalized in literature and popular culture – a testament to the genius mind that she was.
Challenges and Struggles Faced by Patricia Highsmith
Patricia Highsmith may have become one of the most successful crime fiction writers of all time, but her journey to the top was far from easy. She faced numerous challenges and struggles along the way.
Rejected by Publishers
Highsmith's first novel, Strangers on a Train, was rejected by twelve publishers before it was finally accepted and published in 1950. The novel was later adapted into an acclaimed movie by Alfred Hitchcock.
Depression and Anxiety
Highsmith suffered from depression and anxiety for much of her life, which she struggled to manage due to her love-hate relationship with medication. In her diaries, she wrote extensively about her mental health battles and how they impacted both her personal life and work.
Blocking Writers Syndrome
Highsmith also suffered from "blocking writer's syndrome," a condition where a writer experiences feelings of fear or paralysis that keeps them from progressing with their work. According to Highsmith, she could often only write certain sections of a book before feeling "paralyzed." Despite this challenge, Highsmith went on to write more than two dozen novels spanning multiple genres.
Posthumous Recognition for the Work of Patricia Highsmith
In spite of her life often being overshadowed by her personal struggles, Patricia Highsmith has been honored in the decades since her death with numerous awards and posthumous recognition for her writing.
Awards and Honors
She was awarded the Grandmaster Award from the Mystery Writers of America in 1998, an Edgar Allan Poe Award for "Best Motion Picture Screenplay" for The Talented Mr. Ripley in 2001, and the National Book Foundation Medal for Distinguished Contribution to American Letters in 2005. She was also inducted into the Texas Institute of Letters in 2009.
Adaptations of Her Works
In addition to her being honored with awards, Highsmith's works have been adapted many times over the years. Alfred Hitchcock adapted two of her works into classic films: Strangers on a Train and The Talented Mr. Ripley starring Matt Damon was released in 1999 to critical acclaim. Other adaptations include Carol (2015), based on Highsmith's most famous novel The Price of Salt, as well as Marlene (1985) which won Best Picture at the Berlinale Film Festival; Deep Water (2006); and Swann (2016).
Highsmith's name may be synonymous with intrigue and suspense, but she left a legacy that is far greater than can be summed up any one genre label. Her work continues to inspire readers who seek stories that encompass not only mystery but emotional depth as well.
The life and work of author Patricia Highsmith paints a vivid and gripping picture of a genius mind. Highsmith's work spans different genres, from crime thrillers to psychological dramas, and her writing is distinguished by its dark yet gripping plotlines and memorable, complex characters. Highsmith was an unrivaled creative force, and her books, films and plays will remain beloved for years to come.
Highsmith's life was a complex and fascinating one, and her unique perspective on the world will continue to inspire thinkers, writers, and readers for generations to come. Ultimately, Highsmith's work serves as a reminder that genius minds come in all shapes and sizes, and that truth and creativity can be found in unexpected places.