Interstellar is a 2014 sci-fi movie directed by Christopher Nolan starring Matthew McConaughey and Anne Hathaway
This movie is worth watching and is one of the great science-fiction movies of all time.
The Movie
A delight for the eyes and the mind, a movie it is hard to not watch. Besides the usual rhythm of the movies by this director, we have Matthew McConaughey (before he won an Oscar) and Anne Hathaway (who had already won one), in an action film for the box office, but with the special feature (extra) which poses questions in the manner of 2001: A Space Odyssey.
Then, there is the director´s part, which whether you like it or not is a pure show: rhythm all over the place, danger and adventures in something that in the manner of movies of the Eighties, kept you riveted to your seat because things were interesting. This is a combination that nowadays is rarely achieved, a little like a hamburger: they add everything to it and if you don´t like one thing, there will surely be something else that you do like (the ingredients can´t be removed though). If you like good actors, here there is that, if you like lots of action, here you can find it; if you want adventures, here you can find them… if you are intellectually oriented, well here this movie offers a lot to think about.
As one watches you think: they are going crazy. But no, they aren´t and although wormholes haven´t been proven yet, the issue the movie states, although a fantastic and brutal conundrum, is possible in a theory that very, very remotely (a lot of scientists have been consulted, this isn´t me saying so). Then the plot explains so very well, almost too well to later envelope us in the sea of images that are always found in Nolan´s movies.
Maybe he gets a little carried away in sentimentality at certain moments (we forgive him for this), but deep down this is a movie that is cinematographic in the sense of a show for the masses which, also, has food for thought if you like and offers a vision that goes much further beyond the usual. It is fantastic and is amusing (Nolan knows this well) and it sells in the papers and on the net.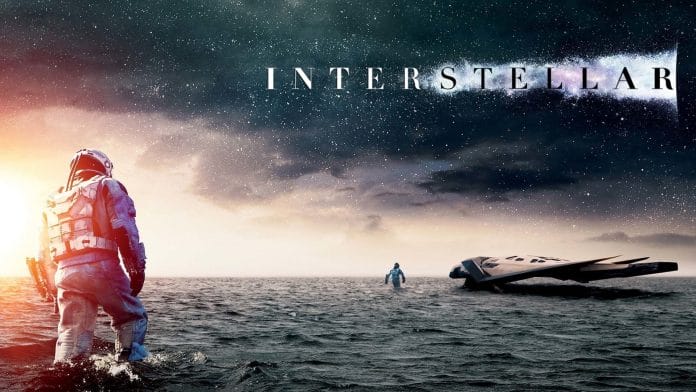 Our Opinion
This movie is worth watching and is one of the great science-fiction movies of all time: not as obscure, lots of hope and more mathematical than philosophical.
Scientific entertainment for the masses? Could be, but what a great time we have with these kinds of movies.
Interstellar Movie Facts
The movie Interstellar was released in 2014 and stars Matthew McConaughey, Anne Hathaway, Jessica Chastain and Michael Caine.
Interstellar was directed by Christopher Nolan and written by both Christopher and Jonathan Nolan.
The film won the Academy Award for Best Visual Effects, as well as Best Cinematography, Production Design and Original Score.
The soundtrack was composed by Hans Zimmer and featured the song "Stay" by Puscifer.
Interstellar was also nominated for five Academy Awards, including Best Picture.
Internationally, the movie grossed over $675 million and was a commercial success.
The movie was largely shot on IMAX film cameras and is one of the first feature films to be shot entirely using IMAX technology.
In order to create realistic wormhole effects for the movie, a groundbreaking computer software called "Double Negative" was used to create the visuals.
The Stars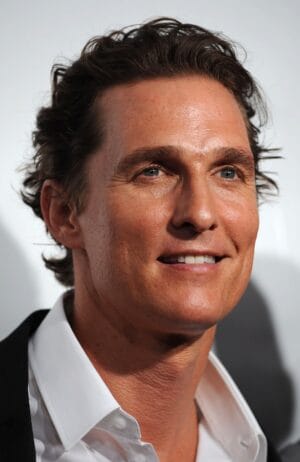 Matthew McConaughey
American actor who won the Academy Award for Best Actor for the 2013 movie Dallas Buyers Club.
He has a secondary role in Robert Zemeckis's Contact (1997).
He is also known for his roles in films like Interstellar (Christopher Nolan), The Wolf of Wall Street (Scorsese).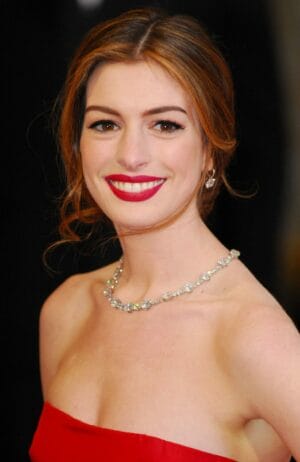 Anne Hathaway
Anne Jacqueline Hathaway was born on November 12, 1982 (she is a Scorpio) in Brooklyn, New York (United States).
She was nominated for the Academy Award for Best Actress for the film Rachel Getting Married in 2009 and won an Academy Award it for Best Supporting Actress for Les Misérables in 2013.
Hathaway's latest role is in the Apple TV+ mini-series WeCrashed (2022).
Director
Christopher Edward Nolan, CBE (born 30 July 1970) is a British-American film director, screenwriter, and producer. He was born in Westminster, London, England and holds both British and American citizenship due to his American mother. He is known for writing and directing critically acclaimed films such as Memento (2000), The Prestige (2006), The Dark Knight Trilogy (2005-12), Inception (2010), Interstellar (2014) and Dunkirk (2017). Nolan is the founder of the production company Syncopy Films. He often collaborates with his wife, producer Emma Thomas, and his brother, screenwriter Jonathan Nolan.
---
Cast
| | |
| --- | --- |
| Matthew McConaughey / Joseph "Coop" Cooper | Anne Hathaway / Dr. Amelia Brand |
| Jessica Chastain / Murphy "Murph" Cooper | Mackenzie Foy / Young Murph Cooper |
Michael Caine
Bill Irwin
Casey Affleck
John Lithgow
Wes Bentley
David Gyasi
See full credits >>