The Burial is a 2023 legal drama film directed by Maggie Betts and written by Betts and Doug Wright. It stars Jamie Foxx as Gary, Tommy Lee Jones as O'Keefe, Jurnee Smollett, Mamoudou Athie, and Bill Camp.
It is loosely based on the true story of lawyer Willie E. Gary and his client Jeremiah Joseph O'Keefe's lawsuit against the Loewen funeral company, as documented in the 1999 New Yorker article of the same name by Jonathan Harr.
This is a story about lawyers, featuring two great actors, especially Jamie Foxx, who plays a charismatic lawyer that steals the spotlight with a role that he clearly enjoys portraying.
For fans of courtroom dramas, this film offers a compelling narrative filled with trials, lawsuits, and lawyers that they can truly enjoy.
However, for those of us who have a genuine fear of lawyers, this movie can be seen as a true horror film (albeit a corporate one).
Plot
The story revolves around a case involving funeral homes and corporations, with a macabre twist: a company seeking to monopolize the funeral and life insurance industry by taking over a struggling family business.
The business owner sues the large corporation and hires a famous lawyer to defend him.
The cost of the lawsuit: $500 million.
Review of "The Burial"
Courtroom dramas are generally entertaining, and this film is no exception. It presents compelling arguments and turns the trial into a great American spectacle. Often infused with thrilling elements, these films effectively combine various storylines and are usually based on well-crafted scripts that allow for strong character development.
While "The Burial" may not be the best legal drama out there, it certainly has enough elements to entertain and provide an enjoyable experience, especially due to its talented cast and the portrayal of one of its characters by Jamie Foxx. Foxx shines as a determined yet relatable attorney.
This is not a cold film; quite the opposite. It is a movie filled with emotions, a strong sense of justice, kindness, and, interestingly, a great appreciation for life. This legal drama also incorporates moments of comedic irony.
Our Opinion
Technically sound, this is another impressive production from Prime Video. While it may not stand out in terms of cinematography, it delivers a solid, efficient, and polished film.
Release Date
Theaters: October 6, 2023
Prime Video: October 13, 2023
Where to Watch The Burial
The Cast
Jamie Foxx is an accomplished American actor, singer, and comedian who has excelled in all three of his respective fields. His notable achievements include his Oscar-winning portrayal of Ray Charles in the 2004 biographical film "Ray," as well as his roles in "Django Unchained," "Baby Driver," and "Spider-Man: No Way Home. Foxx has also enjoyed success as a recording artist, earning three Grammy Awards. Read more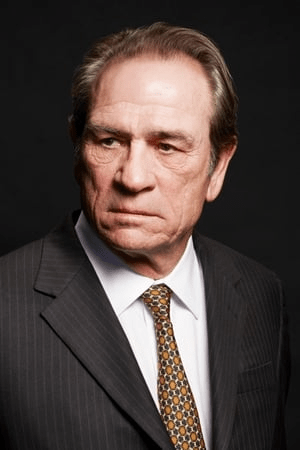 Tommy Lee Jones, born on September 15, 1946, is an accomplished American actor and film director. Throughout his career, he has been recognized with four Academy Award nominations and won the prestigious Best Supporting Actor award for his outstanding portrayal of U. . Marshal Samuel Gerard in the thrilling 1993 film, The Fugitive. Read more
Mamoudou Athie
Pamela Reed
Bill Camp
Amanda Warren
Dorian Missick