Barcelona is heading for their 27th La Liga title, looking to open up a 15-point lead against the bottom-of-the-league Elche. It will take a miracle to stop Elche from playing La Liga 2 football next season. As Elche is 13 points adrift with 12 games to go, these two teams are on opposite sides of success.
The Estadio Manuel Martínez Valero will host the Elche v Barcelona game on April 1st. After their last match, Barcelona will be jubilant after a 2-1 victory over Real Madrid in the El Classico at the Nou Camp. This article will discuss all the news in the lead-up to this match and the competitive odds that the new online betting sportsbook ONWIN offers.
Proud Dad Ronaldinho
Spanish football and Brazil have created a strong relationship over the years, with streams of Brazilians singing for teams like Barcelona. You can name a long list of players in the rich history of Barcelona and Brazilian. Ronaldo Luís Nazário de Lima, Ronaldinho, Sonny Anderson, and Neymar are some of the talented Brazilians who have graced Camp Nou.
In recent news, Barcelona has confirmed the signing of Joao Mendes, non-other than the son of Ronaldinho. The former Cruzeiro player has big shoes to fill if he is going to achieve the heights of his father, but starting on the U-19 side will mean he has time to adapt. Ronaldinho is clearly a very proud father.
Xavi Says NO!
Even though Barcelona is rocketing to another La Liga title, FC Barcelona coach Xavi Hernandez has turned down an immediate contract renewal offer. Xavi has stated that he wants to wait until the season's end to decide. The veteran midfielder has been in the dugout since November 2021 and has one year left on his contract.
In team news, Ansu Fati's father threatened to remove his son from the Barcelona team due to a lack of playing time. The young forward entered the Barcelona team with great expectations but still needs to achieve consistency. ONWIN has given Barcelona Odds of 1.31 to win with a 76.3% implied probability of victory if you bet a $20 potential return of $26.2.
Elche Vs. Goliath
The doom and gloom around the Elche camp is setting in as relegation seems inevitable. The Spanish side sits at the bottom of La Liga as they prepare for second-tier football next season. Elche has achieved only two wins all season, and one of the reasons for this could be having five different managers over the last year.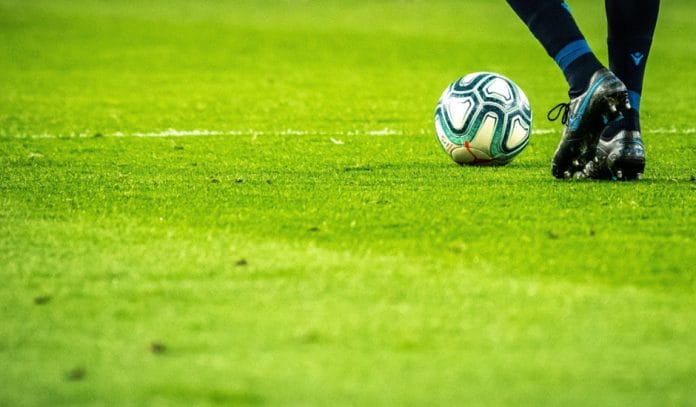 As we near this David vs. Goliath,' fixture on Saturday, ONWIN has offered a 9.5% implied probability of victory with odds of 10.50 to win. If you bet $20, you can return $210. As Elche continues its hunt for a new manager, their fans sit in the stands, hoping for some kind of miracle. You never know; anything can happen.
Gamble Fever With ONWIN
Although ONWIN is relatively new to the betting industry, they have continued to innovate and extend its online offering. There will surely be drama across the sporting world as events create wonder and betting fever daily. If you love your sports and like to spice things up with a bet, then ONWIN has some fantastic odds.
Although ONWIN has an impressive sportsbook, they also have a vast online casino with mobile and traditional tabletop games. The versatile offering that ONWIN provides helps bettors play a little blackjack while they gamble on their favorite sports. ONWIN has also looked to improve its crypto compatibility.
Through its Montrapay crypto investment method, crypto enthusiasts can deposit tokens such as Bitcoin (BTC), Ethereum (ETH), Dogecoin (DOGE), and Cardano (ADA). ONWIN also has eSports betting and live in-play betting options. ONWIN has fantastic 100% bonuses, including a possible live casino bonus of up to $2000.
Final Thoughts
For Barcelona to miss out on their 27th La Liga title and Elche to save themselves from relegation, something almost unprecedented would need to happen. If Elche plays La Liga football next season, they may want to give their fans something to cheer about. If you plan to risk a bet on Elche, head down to ONWIN; you could make $210!
For more info about ONWIN, follow these links below:
Website: Onwin.com
Telegram: https://t.me/on_win
Twitter: https://twitter.com/_OnWin_