New York City, often referred to as the "Big Apple," is a vibrant and diverse metropolis that offers a plethora of attractions and experiences for visitors. From iconic landmarks to world-class museums, there is something for everyone in this bustling city. We will explore the best places to visit in New York, ensuring you make the most of your trip.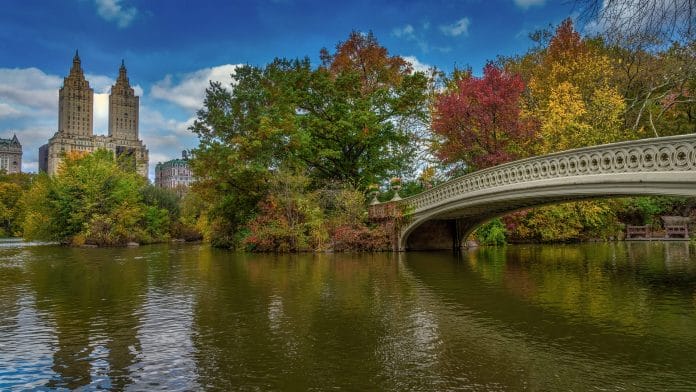 1. Central Park
Central Park, located in the heart of Manhattan, is a sprawling oasis amidst the concrete jungle. This iconic park spans over 840 acres and offers a tranquil escape from the bustling city streets. With its lush greenery, picturesque lakes, and winding paths, Central Park is a must-visit destination.
History and significance
Central Park was designed in the mid-19th century by Frederick Law Olmsted and Calvert Vaux. It was created as a response to the rapid urbanization of New York City and aimed to provide a recreational space for its residents. Today, it stands as a testament to the city's commitment to preserving nature within an urban landscape.
Attractions within Central Park
Within Central Park, you'll find a myriad of attractions to explore. From the iconic Bethesda Terrace and Fountain to the picturesque Bow Bridge, there are countless photo-worthy spots. Other notable attractions include the Central Park Zoo, Belvedere Castle, and the Conservatory Garden. Whether you're looking to relax, go for a jog, or have a picnic, Central Park offers endless possibilities.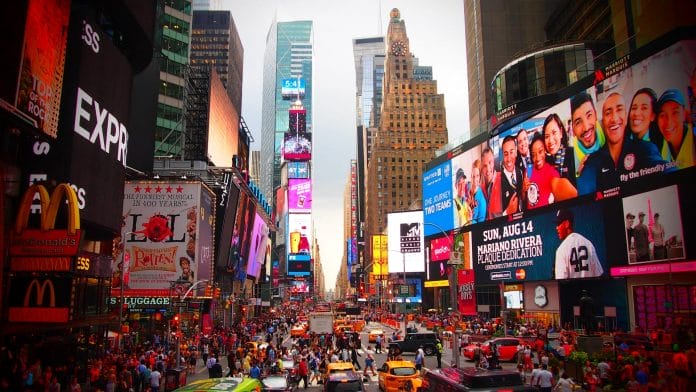 2. Times Square
No visit to New York City is complete without experiencing the vibrant energy of Times Square. Known as the "Crossroads of the World," this iconic intersection is famous for its dazzling billboards, bustling crowds, and lively atmosphere.
Vibrant atmosphere and iconic billboards
Times Square is a sensory overload with its bright lights, larger-than-life billboards, and constant activity. The area is always bustling with tourists and locals alike, creating a unique and energetic ambiance that is quintessentially New York.
Entertainment options
Times Square is not just about the flashy billboards; it also offers a wide range of entertainment options. From Broadway shows to comedy clubs and live music venues, there is something for every taste. Don't miss the opportunity to catch a world-class performance in one of the many theaters surrounding Times Square.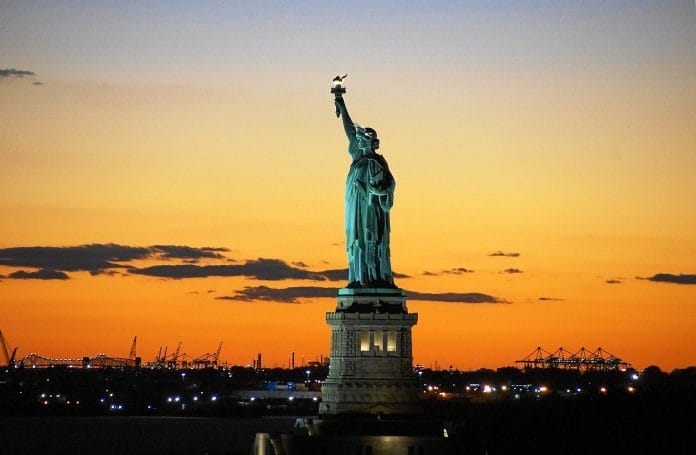 3. Statue of Liberty
A symbol of freedom and democracy, the Statue of Liberty is an iconic landmark that should not be missed during your visit to New York City. Located on Liberty Island in the New York Harbor, this colossal statue has welcomed millions of immigrants to the United States.
Visiting the Statue of Liberty
To visit the Statue of Liberty, you can take a ferry from Battery Park in Lower Manhattan. The ferry ride itself offers stunning views of the city skyline and the Statue of Liberty. Once on Liberty Island, you can explore the grounds, visit the museum, and even climb to the crown for a panoramic view of the city.
4. Empire State Building
The Empire State Building is another iconic symbol of New York City's skyline. This Art Deco masterpiece stands at a staggering 1,454 feet and offers breathtaking views of the city from its observatories.
Observatories and exhibits
The Empire State Building has two observatories, one on the 86th floor and another on the 102nd floor. From these vantage points, you can enjoy panoramic views of Manhattan and beyond. The building also houses exhibits that showcase its history and construction, providing visitors with a deeper understanding of this architectural marvel.
5. Metropolitan Museum of Art
The Metropolitan Museum of Art, often referred to as the Met, is one of the world's largest and most renowned art museums. With its vast collection spanning over 5,000 years of human history, the Met is a treasure trove of artistic masterpieces.
Must-see exhibits
The Met houses an extensive collection of art from various cultures and time periods. From ancient Egyptian artifacts to European paintings and contemporary installations, there is something to captivate every art enthusiast. Don't miss the iconic Temple of Dendur, the Greek and Roman galleries, and the stunning rooftop garden with panoramic views of Central Park.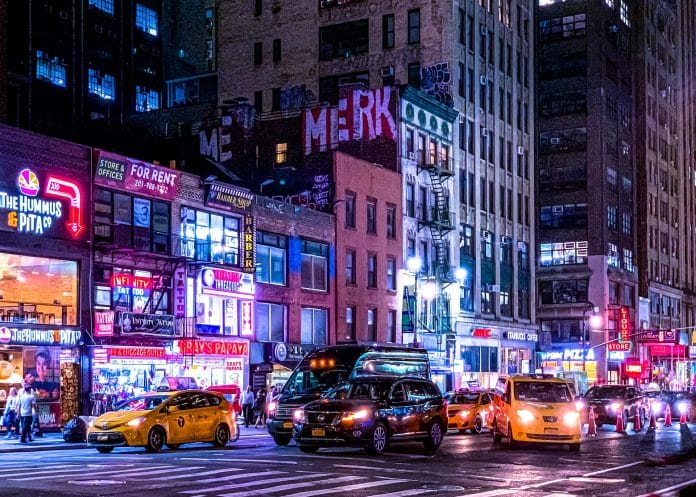 6. Broadway
Broadway is synonymous with American theater and is home to some of the world's most famous shows. Catching a Broadway performance is a quintessential New York experience that should not be missed.
Popular shows and theaters
Broadway offers a wide range of shows, from classic musicals to cutting-edge plays. Whether you're a fan of timeless productions like "The Phantom of the Opera" and "Les Misérables" or prefer contemporary hits like "Hamilton" and "Dear Evan Hansen," there is a show for every taste. The theaters themselves are also architectural gems, adding to the overall experience.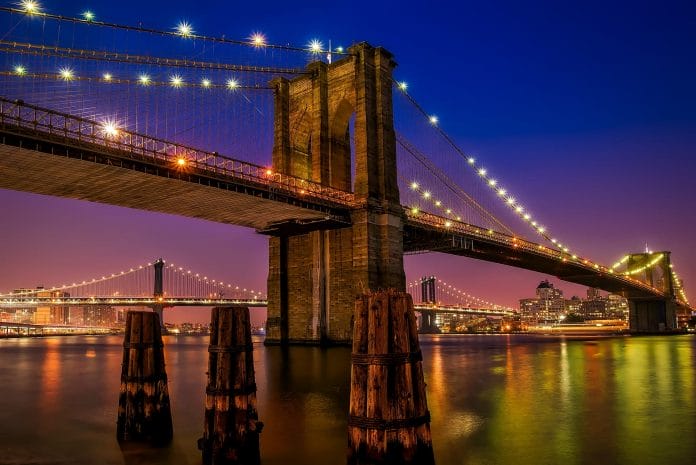 7. Brooklyn Bridge
The Brooklyn Bridge is not only a functional transportation route but also a historic landmark that offers stunning views of the city skyline. Connecting Manhattan and Brooklyn, this iconic suspension bridge is a must-visit attraction.
Walking and biking across the bridge
Walking or biking across the Brooklyn Bridge is a popular activity for both locals and tourists. The bridge offers breathtaking views of the Manhattan skyline, the Statue of Liberty, and the East River. As you make your way across, take in the architectural beauty of the bridge and capture memorable photos.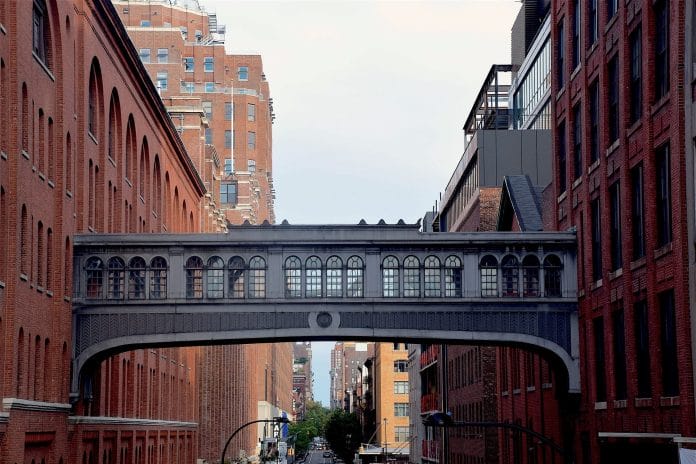 8. The High Line
The High Line is a unique urban park built on a historic elevated railway track. This innovative park offers a refreshing escape from the city streets and provides stunning views of the surrounding neighborhoods.
Art installations and gardens
The High Line is known for its art installations and beautifully landscaped gardens. As you stroll along the elevated pathway, you'll encounter sculptures, murals, and other artistic displays. The park also hosts various events and exhibitions throughout the year, making it a dynamic and ever-changing destination.
9. One World Trade Center
One World Trade Center, also known as the Freedom Tower, stands as a tribute to the Twin Towers that were destroyed during the September 11 attacks. This iconic skyscraper offers a poignant reminder of resilience and hope.
Observation deck and memorial
Visitors can ascend to the top of One World Trade Center and enjoy panoramic views of the city from the observation deck. The building also houses the 9/11 Memorial Museum, which commemorates the lives lost during the attacks. It is a somber yet powerful experience that pays homage to the city's strength and unity.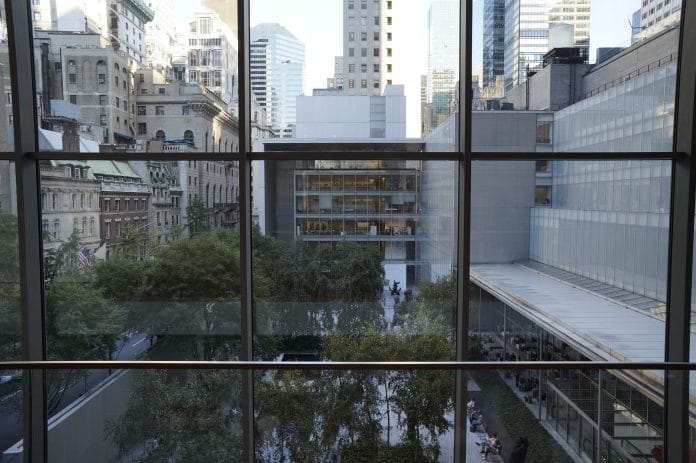 10. The Museum of Modern Art (MoMA)
The Museum of Modern Art, commonly known as MoMA, is a mecca for modern and contemporary art enthusiasts. With its extensive collection and groundbreaking exhibitions, MoMA showcases the evolution of art in the 20th and 21st centuries.
Famous artworks on display
MoMA houses an impressive collection of artworks by renowned artists such as Vincent van Gogh, Pablo Picasso, and Andy Warhol. From iconic paintings like Van Gogh's "Starry Night" to avant-garde installations, the museum offers a diverse range of artistic expressions. Be sure to check the museum's website for current exhibitions and special events.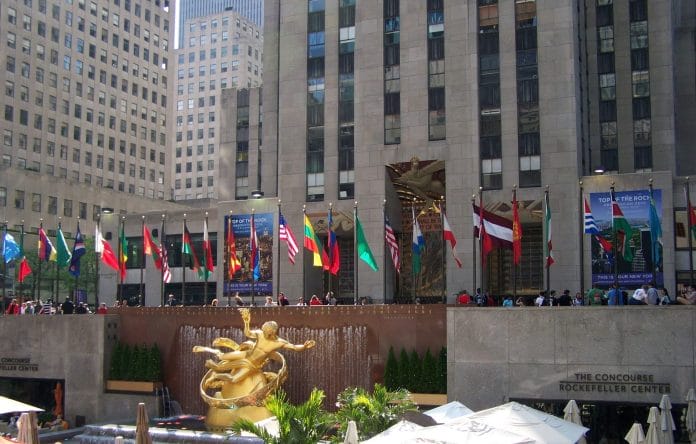 11. Rockefeller Center
Rockefeller Center is a bustling complex that offers a mix of shopping, dining, and entertainment options. It is particularly famous for its observation deck, Top of the Rock, which provides stunning views of the city.
Top of the Rock observation deck
The Top of the Rock observation deck offers panoramic views of Manhattan, including iconic landmarks such as Central Park and the Empire State Building. The deck is open both during the day and at night, allowing visitors to witness the city's transformation from day to night. Rockefeller Center is also home to the famous Christmas tree and ice-skating rink during the holiday season.
12. The Guggenheim Museum
The Guggenheim Museum is not only a work of art in itself but also houses a remarkable collection of modern and contemporary art. Designed by Frank Lloyd Wright, the museum's unique spiral structure is an architectural masterpiece.
Rotating exhibitions
The Guggenheim Museum hosts a variety of rotating exhibitions that showcase the works of both established and emerging artists. From paintings and sculptures to multimedia installations, the museum offers a thought-provoking and immersive experience