Michelle Wolf protagoniza «Michelle Wolf: It's Great to Be Here«, un nuevo especial de comedia stand-up de 3 episodios. Estará disponible en Netflix a partir del 14 de septiembre de 2023.
La buena de Michelle Wolf nos comienza hablando de Barcelona y de sus playas nudistas y sus impresiones sobre los implantes de pechos y otros asuntos masculinos, sobre las diferencias entre gays y lesbianas y sobre mil temas en tres episodios de unos 25 minutos de duración, cada uno en un escenario en el que podréis compartir un buen rato de muy buen rollo que se atreve siempre a salirse de lo correcto y ofrecernos su visión humorística sobre casi todo.
Netflix nos ofrece a nivel global la opción de conocer a una de las humoristas más populares de Estados Unidos que, más allá de las polémicas, ha sabido llegar a millones de americanos con su sentido del humor sincero y con su ironía a veces áspera, pero siempre certera.
Que lo disfrutéis.
«Michelle Wolf: It's Great To Be Here» | Nuevo especial de comedia – Trailer oficial
La estrella
Michelle Wolf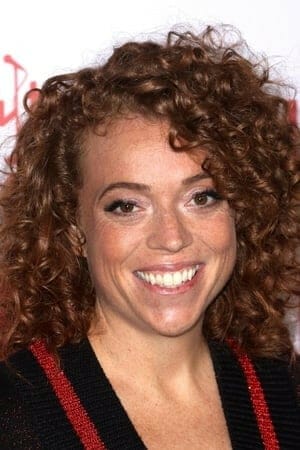 Michelle Wolf, nacida el 21 de junio de 1985, es una cómica, guionista, productora y presentadora de televisión estadounidense que ha tenido un gran impacto en la industria del entretenimiento. Con su estilo único y su agudo ingenio, ha cautivado al público de todo el mundo. A lo largo de su carrera, Wolf ha colaborado con programas tan prestigiosos como Late Night with Seth Meyers y The Daily Show with Trevor Noah. Obtuvo un mayor reconocimiento por su rompedora actuación en la Cena de Corresponsales de la Casa Blanca de 2018. En este artículo, profundizaremos en la vida, la carrera y los logros de esta pionera comediante. Leer más
Fecha de estreno
12 de septiembre de 2023
Dónde ver «Michelle Wolf: Es estupendo estar aquí»