Ant-Man et La Guêpe : Quantumania (Ant-Man and The Wasp: Quantumania)est un film réalisé par Peyton Reed avec Paul Rudd, Evangeline Lilly, Michelle Pfeiffer et Michael Douglas.
Les Studios Marvel nous offrent un nouvel épisode de l'une des sagas les plus divertissantes de la société, Ant-Man.
Synopsis
Scott Lang et Hope Van Dyne font équipe avec les parents de Hope et la fille de Scott pour explorer le monde quantique, interagir avec d'étranges nouvelles créatures et se lancer dans une aventure qui les poussera au-delà des limites de ce qu'ils croyaient possible.
Date de sortie
17 février 2023
Réalisateur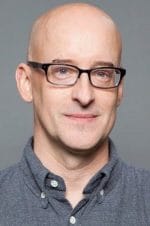 Peyton Reed est un acteur, producteur, réalisateur et scénariste américain, né le 3 juillet 1964 à Raleigh, en Caroline du Nord (États-Unis). Reed est né à Raleigh en Caroline du Nord et a fait ses études à l'Université de Caroline du Nord de Chapel Hill. Ses premières réalisations sont des comédies, dans lesquelles il fait parfois des apparitions ou écrit des chansons pour les bandes originales. Reed remplace Edgar Wright pour réaliser le film Ant-Man. Il était alors engagé sur la réalisation d'un biopic sur Brian Epstein, The Fifth Beatle, projet qu'il quitte pour réaliser le film Marvel. La bonne réception du film pousse Marvel Studios à lancer la production d'une suite, Ant-Man and the Wasp. Peyton Reed est rappelé pour la réaliser. Il réalise également le troisième volet, Ant-Man and the Wasp : Quantumania.
Acteurs et Actrices
| | |
| --- | --- |
| Paul Rudd / Scott Lang / Ant-Man | Evangeline Lilly / Hope van Dyne / Wasp |
| Jonathan Majors / Kang the Conqueror | Kathryn Newton / Cassie Lang |
Bill Murray
Michelle Pfeiffer
Michael Douglas
David Dastmalchian
William Jackson Harper
Katy O'Brian
Voir tous les crédits >>