Peter Hayden Dinklage est un acteur américain acclamé qui a acquis une renommée internationale grâce à son interprétation de Tyrion Lannister dans la série télévisée Game of Thrones, diffusée sur HBO. La performance exceptionnelle de Dinklage dans la série lui a valu le prestigieux Primetime Emmy Award du meilleur acteur dans un second rôle dans une série dramatique, et ce à quatre reprises. Il a également reçu un Golden Globe Award en 2011 et un Screen Actors Guild Award en 2020 pour son interprétation remarquable de Tyrion. Mesurant 1,5 m, Dinklage est atteint d'achondroplasie, une forme courante de nanisme.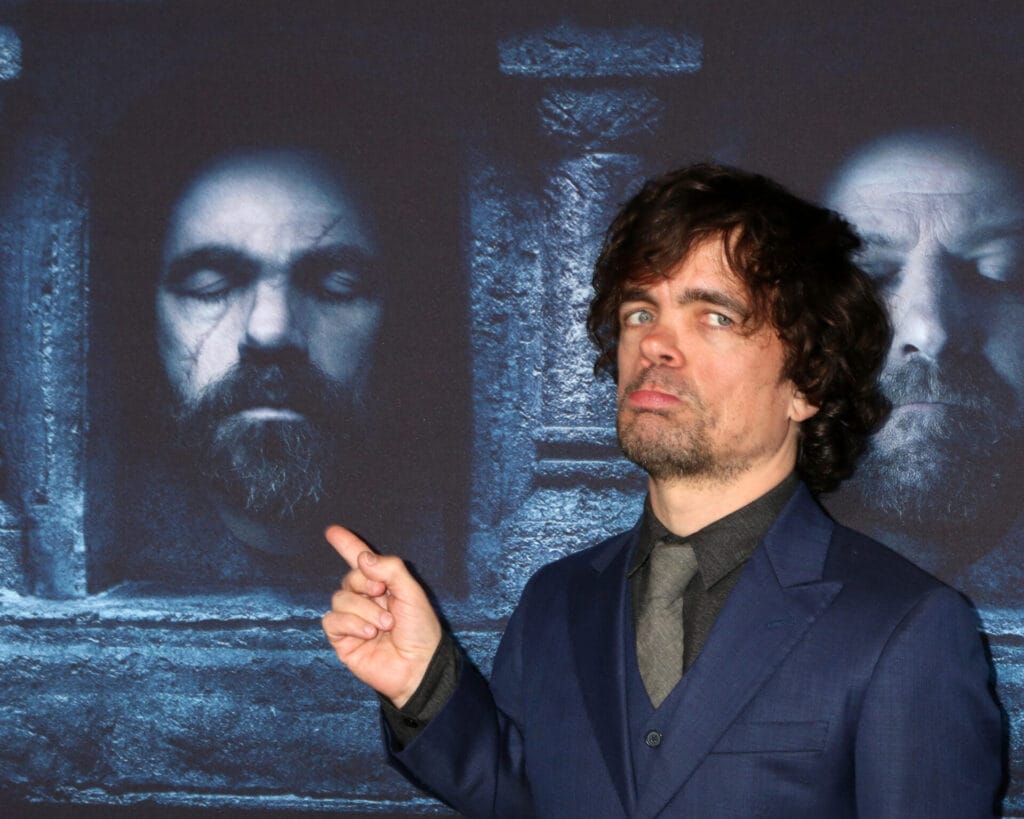 Né le 11 juin 1969 à Morristown, dans le New Jersey, Dinklage est le plus jeune des deux fils de Diane (Hayden), enseignante à l'école primaire, et de John Carl Dinklage, vendeur d'assurances. Ses origines sont allemandes, irlandaises et anglaises.
Dinklage a découvert sa passion pour la comédie à un jeune âge et a commencé son parcours en participant à des productions théâtrales locales. En 1995, il fait ses débuts d'acteur professionnel dans le film Living in Oblivion. Cependant, c'est sa prestation captivante dans le film indépendant The Station Agent en 2003 qui lui a valu les éloges de la critique. Son interprétation dans le film lui vaut des nominations pour l'Independent Spirit Award du meilleur premier rôle masculin et le Screen Actors Guild Award de la meilleure performance d'un acteur masculin dans un rôle principal.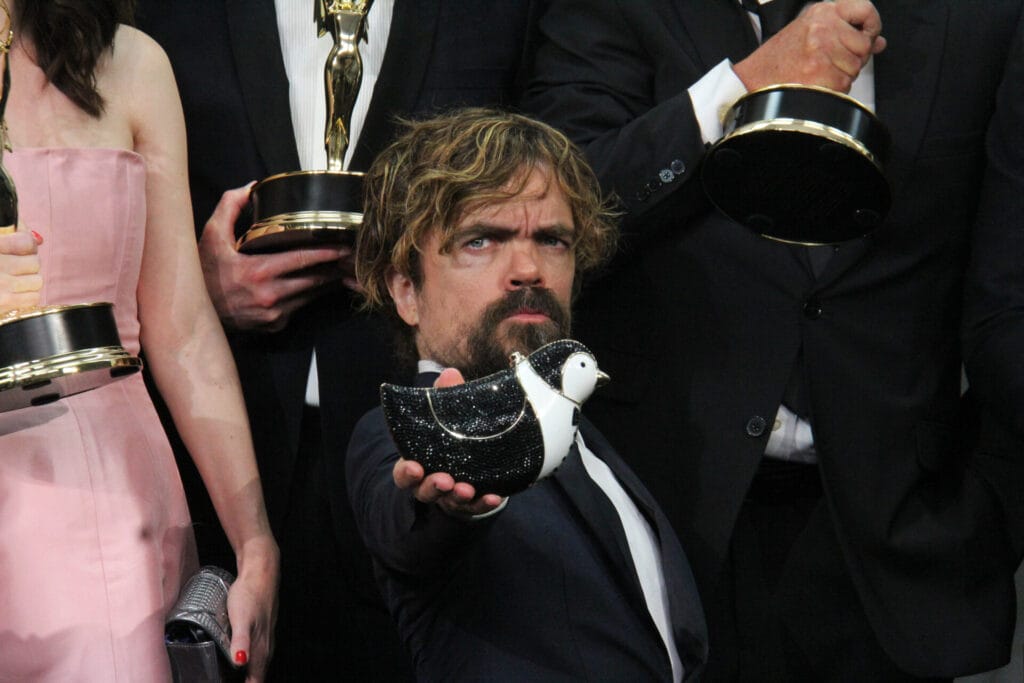 Le rôle de Tyrion Lannister dans la série HBO Game of Thrones, basée sur les romans de George R. R. Martin, A Song of Ice and Fire, a permis à Dinklage de percer en 2011. Son interprétation exceptionnelle de ce personnage complexe et plein d'esprit a captivé le public du monde entier. Pour sa performance exceptionnelle dans la série, Dinklage a reçu quatre Primetime Emmy Awards pour le meilleur second rôle dans une série dramatique.
Outre son succès remarquable dans Game of Thrones, Dinklage a également fait valoir son talent dans divers films, notamment Elf (2003), Les Chroniques de Narnia : Prince Caspian (2008), X-Men : Days of Future Past (2014) et Three Billboards Outside Ebbing, Missouri (2017). En plus de son travail au cinéma et à la télévision, il a gratifié la scène de Broadway de ses performances dans The Real Thing (2004) et Cyrano de Bergerac (2018).