Haroon Mirza
For a Dyson Sphere
508 West 24th Street, New York
Until 12 February
Haroon Mirza is known for creating self-powering and autonomous works of art, employing electrical signals, sound, photovoltaic panels and complex circuitry or systems of exchange that result in dynamic, audio-visual events. For his latest major project, Dyson Sphere, which will premiere in UTOPIA, the 6th edition of lille3000, Mirza experiments with the notion that humans might one day be able to encompass a star with a swarm of electric panels in order to exploit and gather its enormous reserves of solar power. In his exhibition at Lisson New York, For a Dyson Sphere, an iteration of this hypothesis, Mirza researches concepts of sustainability, viability and ecology at its core, for the survival of the human race.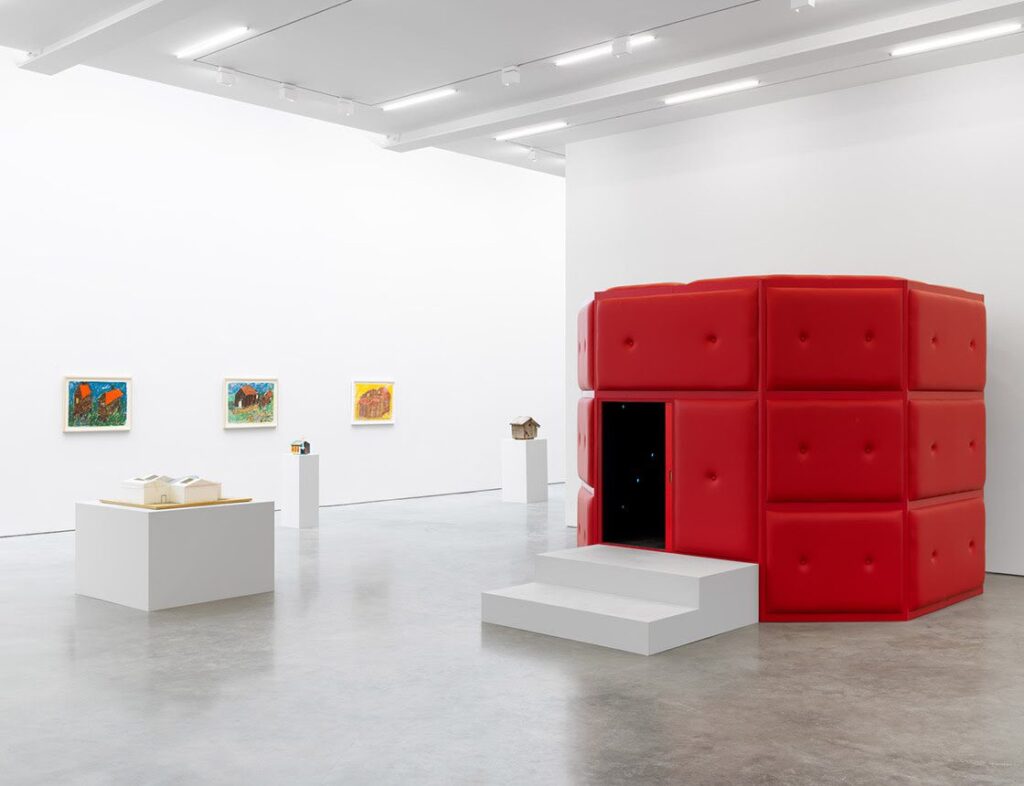 Pavilions
504 West 24th Street, New York
Until 12 February
Lisson Gallery is pleased to present a group exhibition featuring artists within and outside of the gallery programme who engage with various forms and concepts surrounding the use of pavilions. Pavilions illustrates the disparate artistic approaches to this subject matter, ranging from physically-realized structures to designs conceived as ideas or sketches. Though the works in the exhibition vary in medium and scale, all are centered around the interaction with the viewer, together creating an environment that explores individual memory, identity and experience.
Lisson Gallery