1,100 Year Old Hebrew Bible Sells for $38.1 Million Breaking 30-Year-Old Record as Most Valuable Manuscript Ever Sold
Acquired by the American Friends of Anu and Gifted to ANU – Museum of the Jewish People
Landmark Auction of Codex Sassoon Also Marks Record for Any Item of Judaica Ever Sold
NEW YORK, 17 May 2023 — Moments ago in New York, Codex Sassoon, the earliest most complete Hebrew bible extent dating to the late ninth to early tenth century, sold for a record-breaking $38.1 million – making it the most valuable manuscript ever sold at auction.
Appearing at auction for the first time in more than 30 years, Codex Sassoon was acquired by Ambassador Alfred H. Moses of Washington, DC and the Moses family on behalf of the American Friends of ANU and was gifted to ANU Museum of the Jewish People in Tel Aviv, Israel to become part of its world-renowned collection. The hammer fell after a 4-minute bidding battle between 2 determined bidders.
The record-setting price surpasses the 1994 sale of Leonardo da Vinci's Codex Leicester manuscript, which achieved $30.8 million.
Codex Sassoon was recently on public exhibition at the ANU in March as part of Sotheby's international traveling exhibition tour in advance of the auction, which also included exhibitions at Sotheby's galleries in London and Los Angeles, and at Southern Methodist University's Bridwell Library in Dallas, Texas. Across all exhibitions, including at Sotheby's New York, the Codex attracted more than 20,000 visitors.
The Hebrew bible has long been one of the foundational cornerstones of civilizations and communities around the world, and is arguably the most influential book in human history.
As the earliest and most complete Hebrew bible extent – more than a millennium old – Codex Sassoon carries an incalculable influence as one of, if not the most, crucial religious sources to ever exist or have been discovered from ancient times. Providing critical insight into the development and spread of Abrahamic civilizations, the aforementioned text imparts a nearly meticulous record of the canonical Hebrew Scriptures: the Torah, the Nevi'im and the Ketuvim.
"The Hebrew Bible is the most influential book in history and constitutes the bedrock of Western civilization. I rejoice in knowing that it belongs to the Jewish People. It was my mission, realizing the historic significance of Codex Sassoon, to see that it resides in a place with global access to all people. In my heart and mind that place was the land of Israel, the cradle of Judaism, where the Hebrew Bible was originated. In Israel at ANU, it will be preserved for generations to come as the centerpiece and gem of the entire and extensive display and presence of the Jewish story."

Ambassador Alfred H. Moses, ANU'S Chair, International Board of Governors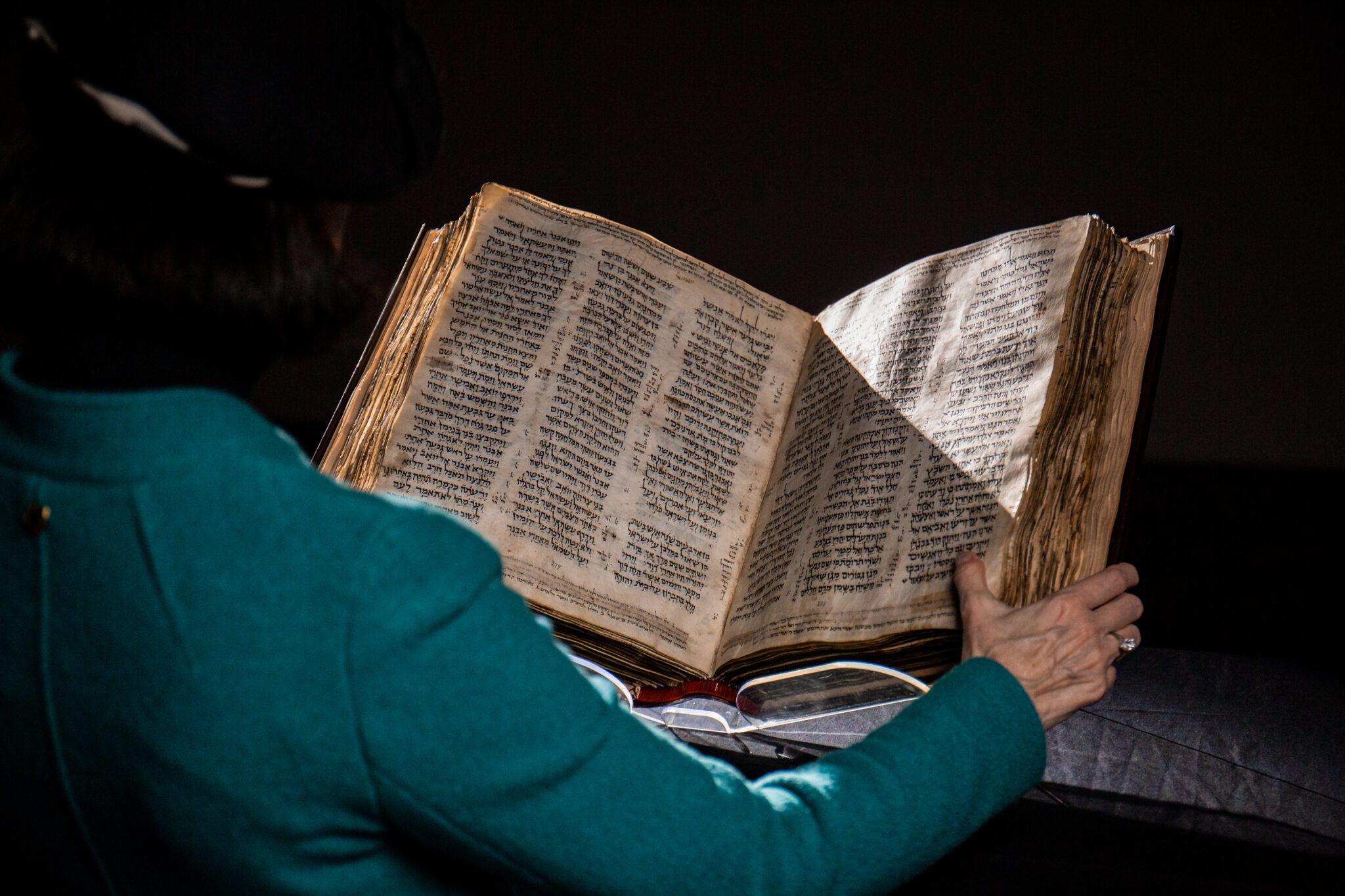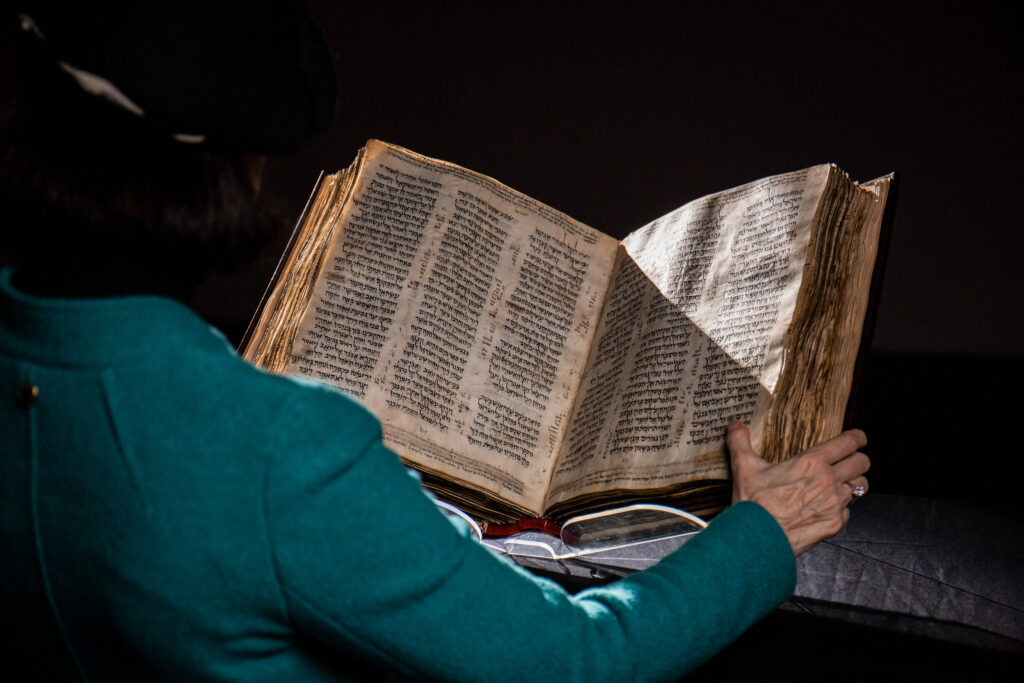 "ANU embodies the Jewish narrative and safeguards the values, legacy, heritage and identity of the Jewish people. We will be eternally grateful to Ambassador Moses and his family for ensuring that the most treasured, historic and complete Bible in existence will be permanently displayed at the world's largest Jewish Museum."

Irina Nevzlin, ANU's Chair, Board of Directors
"The Codex Sassoon Bible is a powerful and meaningful manuscript of faith, history and culture. As the basis of Judaism, Christianity, and Islam, the Hebrew Bible is a seminal text to countless people, and one of the most important discoveries of our time."

Daniel S. Pincus, President, American friends of ANU
"Today's record-breaking result directly reflects the profound power, influence, and significance of the Hebrew Bible, which is an indispensable pillar of humanity. For over a year, I have had the distinct pleasure of researching and studying this historical text, and I am absolutely delighted by today's monumental result and that Codex Sassoon will shortly be making its grand and permanent return to Israel, on display for the world to see."

Sharon Liberman Mintz, Sotheby's Senior Specialist for Judaica, Books & Manuscripts
"Few objects have ever inspired and provoked such a groundswell of emotion and enthusiasm from around the world as we've seen with Codex Sassoon, which carries the power to transform and unite communities. Today's historic sale of Codex Sassoon is a milestone moment, and Sotheby's is deeply humbled to have been a chapter in its 1,100 year old journey – one that continues to be written."

Richard Austin, Sotheby's Global Head of Books & Manuscripts