Rembrandt was one of the most influential and prolific Dutch painters of the 17th century. His works remain timeless, spanning genres and generations.
Rembrandt's genius is found in his paintings, which manage to capture the emotional complexities of human relationships. His ability to capture light and atmosphere helps to make his paintings both visually stunning and deeply moving.
It is no wonder that Rembrandt is widely considered one of the greatest painters of all time. Here we take a closer look at some of his most beloved works, from portraits to landscapes, religious scenes to mythological compositions. Each painting offers its own insight into the mysteries of human experience and the beauty of the natural world.
Rembrandt's Early Years and Rise to Fame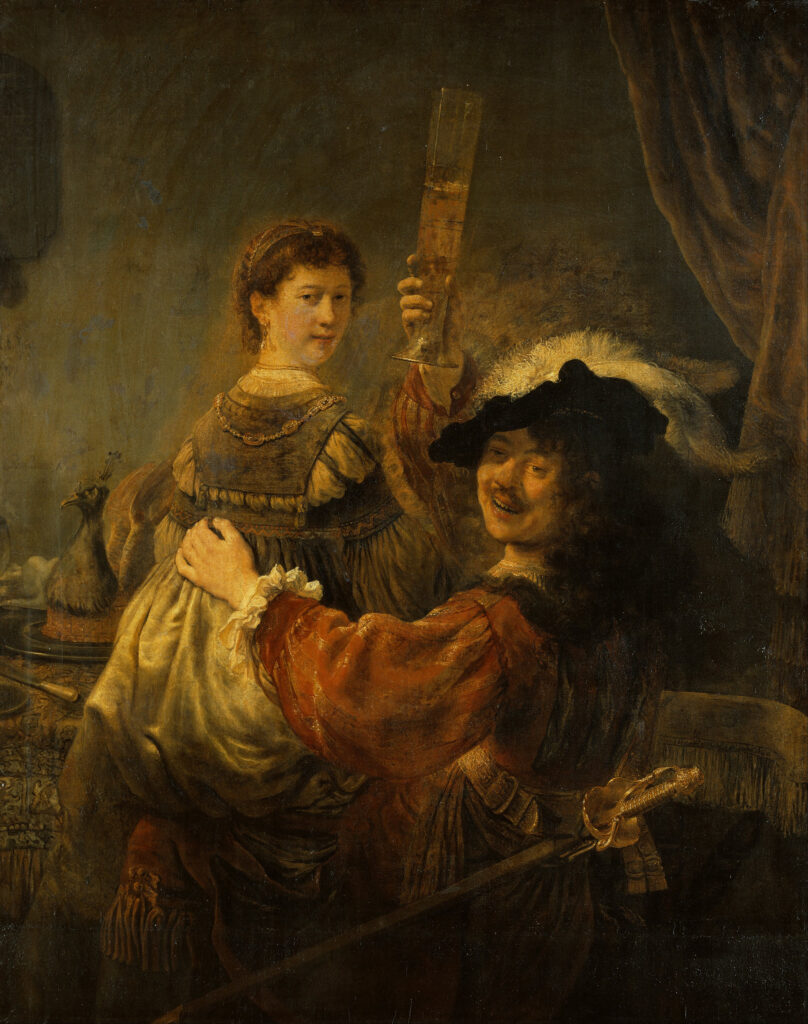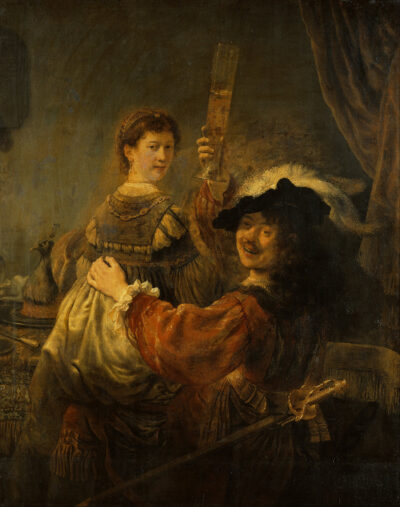 Rembrandt van Rijn was born in 1606 in Leiden, Netherlands, and it was there that he began his training as an artist. At the age of 14, he started studying with a local master, Jacob van Swanenburgh, who exposed him to many of the techniques and inspirations for the works that would come. His genius was quickly on display; one of his earliest works was a self-portrait depicting him in informal clothing and with a steady hand that belied his rookie status.
By his late twenties, Rembrandt had already achieved financial success as a painter, established his own workshop in Amsterdam and had become one of the most sought-after portraitists in Europe. In 1630 he created one of his most iconic works, The Anatomy Lesson of Dr. Nicolaes Tulp – an oil painting showing a moment during a surgery-like demonstration by Dr. Tulp on December 5th 1632 at Amsterdam's Guildhall.
Rembrandt's painting not only depicted an event but also revealed his mastery over composition, light and shadow techniques; it earned him immense critical acclaim and instantly cemented him as one of the greatest painters of all time. From there Rembrandt continued to astonish viewers with thrilling brushwork and intense emotive detail across both portraits and landscapes — oftentimes leaving us with hauntingly beautiful contemplation pieces that remain eternally beloved some four centuries later.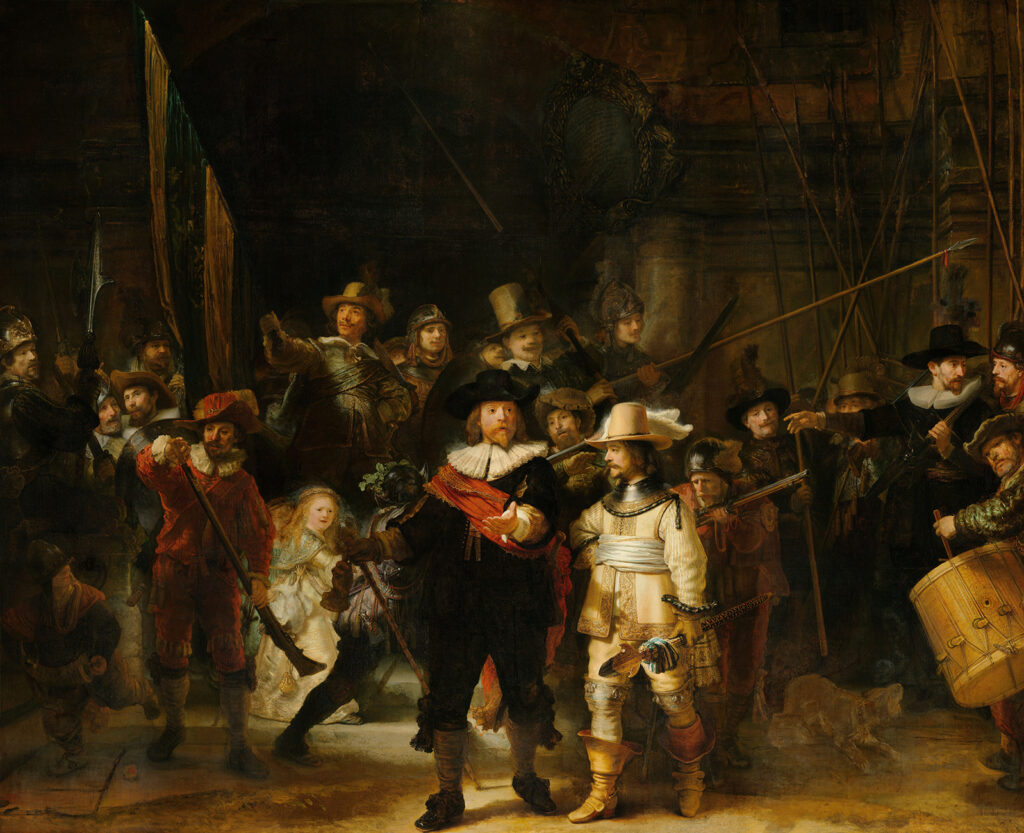 Rembrandt's Masterpiece: The Night Watch
Rembrandt's masterpiece, The Night Watch, is an iconic work of art. Completed in 1642, the painting showcases his skill at capturing the effects of light on subjects, complementing his mastery of chiaroscuro techniques. This Baroque-style piece features a company of militiamen in a night scene and a brightening sky in the background. The painting was commissioned by a Dutch militia organization to commemorate its formation in 1575–1576.
The Night Watch is a hallmark of Dutch portraiture not only for its composition but also for its ambitious size and complexity. Many viewers stand amazed at its scale: It measures nearly four meters wide! Moreover, its 11 characters are posed so dynamically that it seems as if they could come to life any minute; this dramatic sense gives the painting a unique psychological tension.
Standing before this painting and taking it all in will make you feel like you're there in the flesh with Rembrandt's subjects—it's truly magnificent!
Rembrandt's Captivating Self-Portraits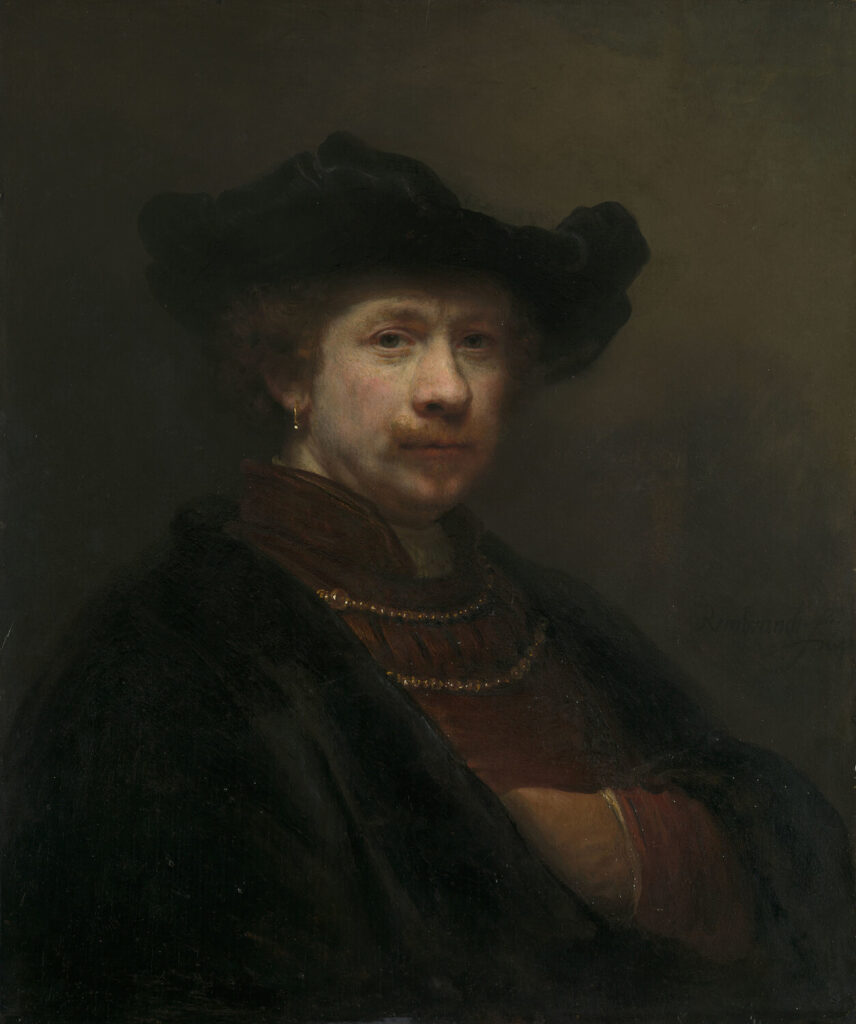 Rembrandt's knack for lighting and angles is especially evident in his self-portrait series, where the artist skillfully captures a range of emotions from playful to reflective. He created more than 80 self-portraits throughout his career, far more than any other artist of his time.
Here are some of Rembrandt's greatest self-portraits:
1629 Self-Portrait
At just 22 years old, Rembrandt revealed an early mastery of shades and shadows. He made himself the focal point of this painting by darkening everything around him and using highlights to draw attention to his face.
1658 Self-Portrait with Saskia
This portrait offers a glimpse into Rembrandt's domestic life; it features his wife Saskia and their son Titus. With light coming in from the right side, each figure is beautifully illuminated by a separate source of soft light.
1669 Self-Portrait: The Philosopher
This painting encapsulates Rembrandt's sense of mystery and depth of emotion. His eyes stare deep into your soul – challenging you to make a personal connection with the work. The painting also conveys an underlying sense of vulnerability as he holds onto his cane for support.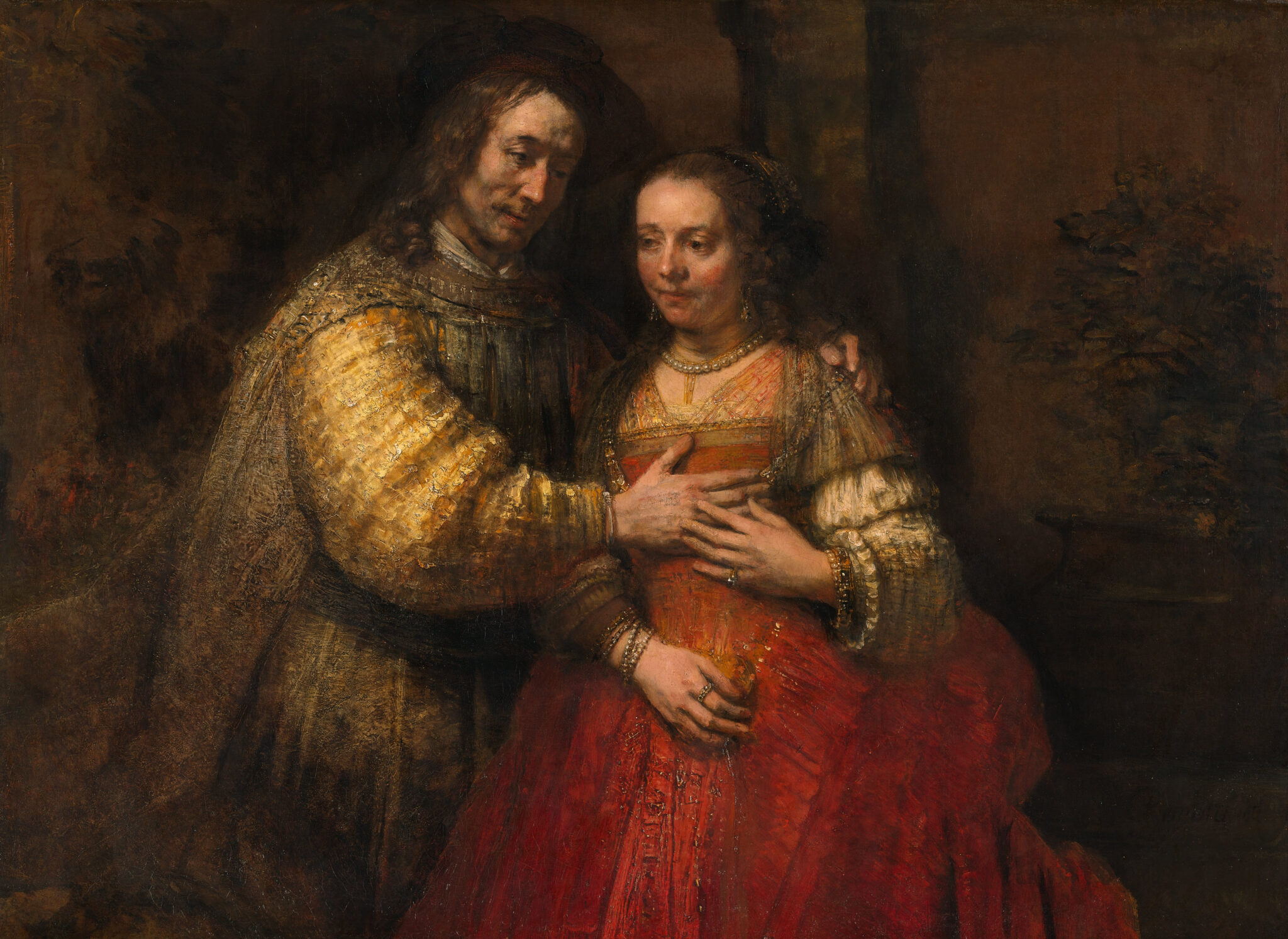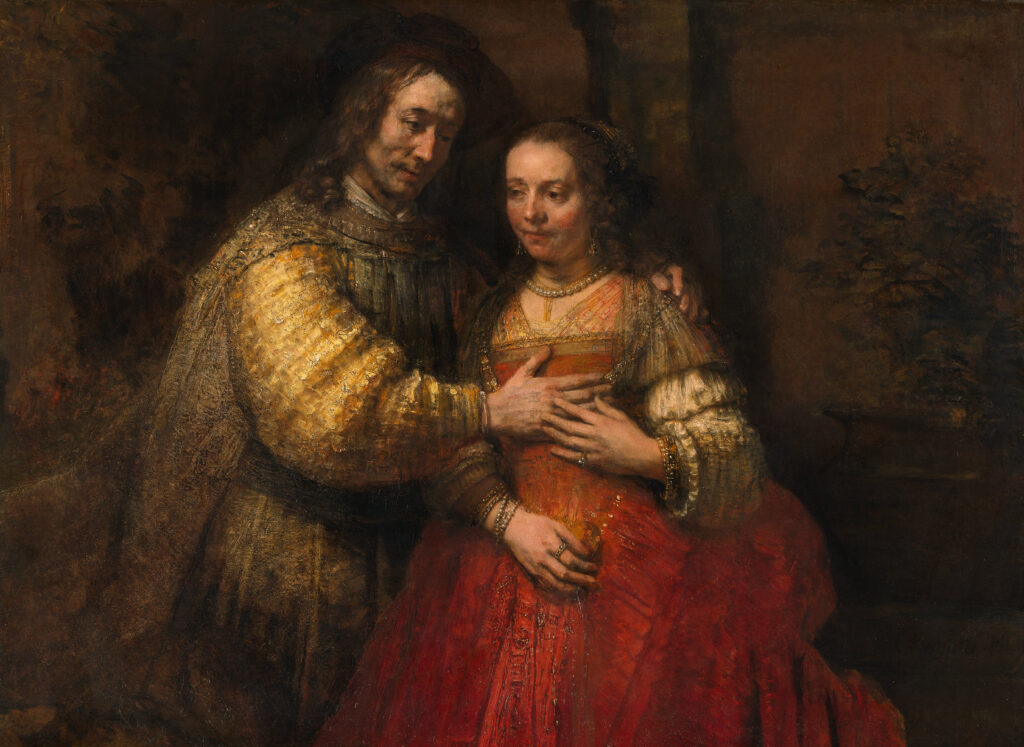 Rembrandt's Radiant Paintings of People
Rembrandt was a master of creating vivid and emotive portraits of people he knew, or had imagined. His most celebrated works, like The Anatomy Lesson of Dr. Nicolaes Tulp (1632), depict people in a realistic manner, often conveying detailed emotions through facial expressions.
Rembrandt's paintings also demonstrate the artist's mastery of light and shadow – both in their use of color and the amount of detail he was able to capture in his works. By using strong contrasts between light and dark tones, more subtle details were revealed in his paintings, such as the apparel and jewelry of his subjects. With these techniques, Rembrandt was able to bring life to even everyday objects – such as a simple bowl or cup – with the exquisite realism seen in his masterpiece The Night Watch (1642).
This is also seen throughout Rembrandt's religious inspired works, such as The Return of the Prodigal Son (1667), which creates an emotional scene with its precise balance of light and darkness. The play between these two different values can be seen in many other religious inspired works by Rembrandt, creating scenes that are both brilliant and radiant.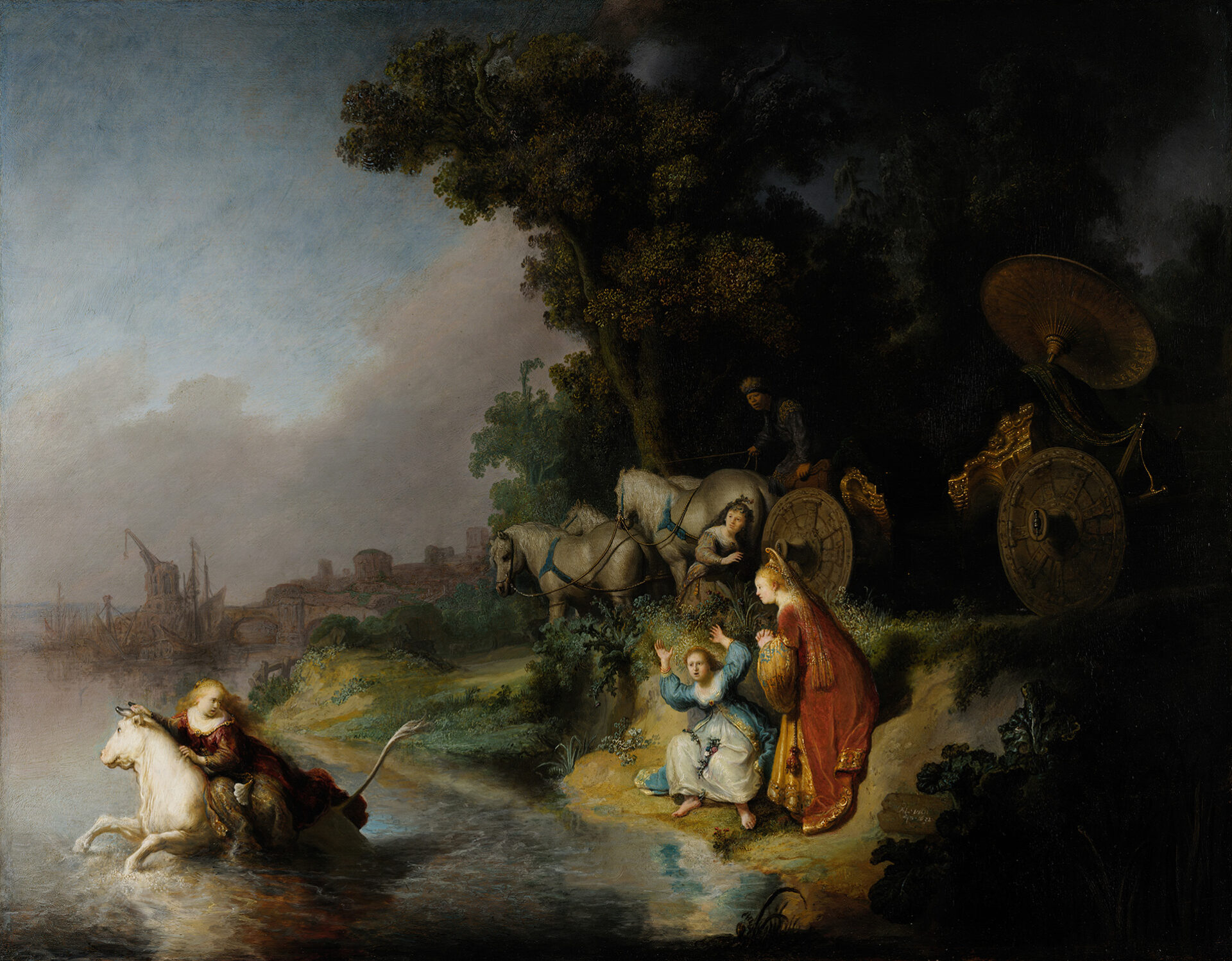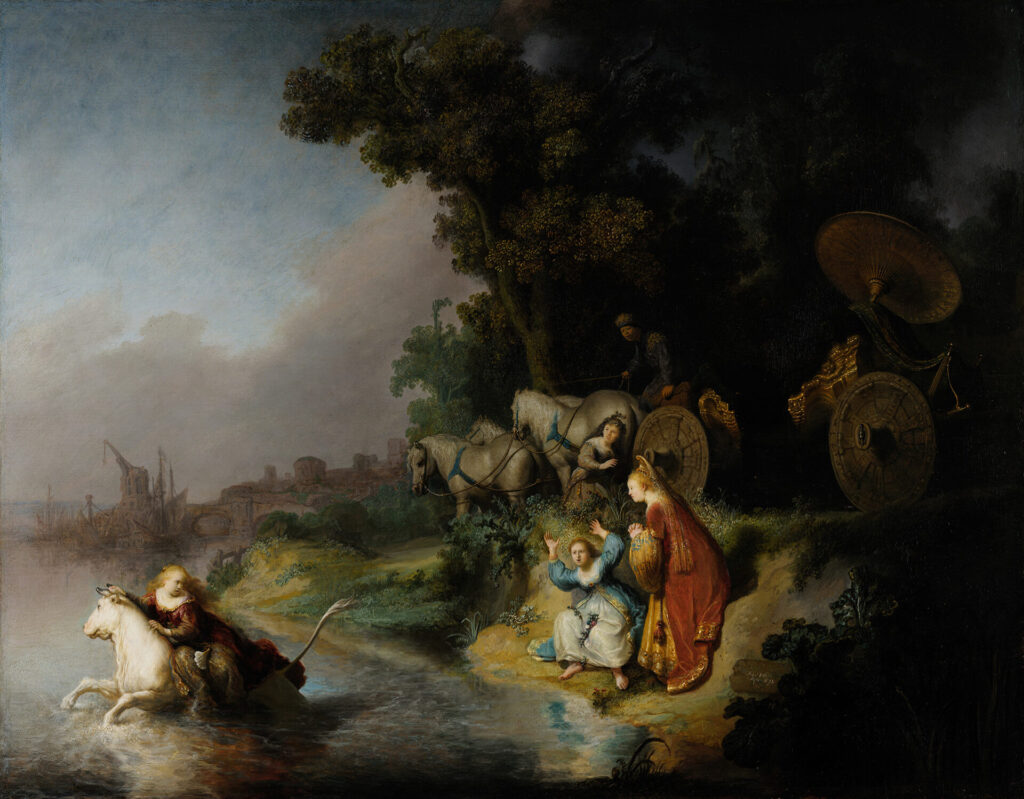 Rembrandt's Evocative Biblical Scenes
Rembrandt's mastery of facial expressions, lighting, and dramatic brushwork is on full display in his biblical scenes. His works are evocative and full of emotion – you can almost hear the characters' voices in some of them.
One particularly famous Biblical scene painted by Rembrandt is the "Return of the Prodigal Son" which depicts a parable from the New Testament. The painting captures an intimate moment between a father and son with such realism and tenderness that it captivates viewers to this day.
The artist also depicted other scenes from the Bible, including "The Raising of Lazarus", "Christ Preaching", and "Susanna and the Elders". In each one, Rembrandt's skillful use of colors combined with his remarkable attention to detail bring the stories to life in vivid detail.
It's no wonder that Rembrandt's Biblical works have become so iconic – they combine technical excellence with artistic emotion to create beautiful, powerful images that touch the hearts and minds of viewers for generations.
Rembrandt's Legacy as an Artistic Pioneer
Exploring Rembrandt's influence on the art world reveals his genius – not just in his paintings and drawings, but in advancing artistic techniques. He revolutionized techniques such as chiaroscuro, sfumato, and tenebrism; direct painting, which was a form of painting from life; and the use of thin layers of paint to create remarkable effects.
At the same time, he used traditional methods such as engraving in combination with new technologies like photography and lithography to advance the art of printmaking. His engravings invited viewers to see the world through his eyes, leading to a deeper understanding of form and structure.
Moreover, Rembrandt adopted theatrical poses for his figures, which gave them a greater sense of motion than prior works. He also sought out unique angles for his compositions that created a sense of mystery or tension between elements in the piece.
Through these various means, Rembrandt became an enduring example of what is possible when true artistic innovation meets traditional artistic skills. His legacy lives on in modern art today – and will continue to shape new generations for years to come.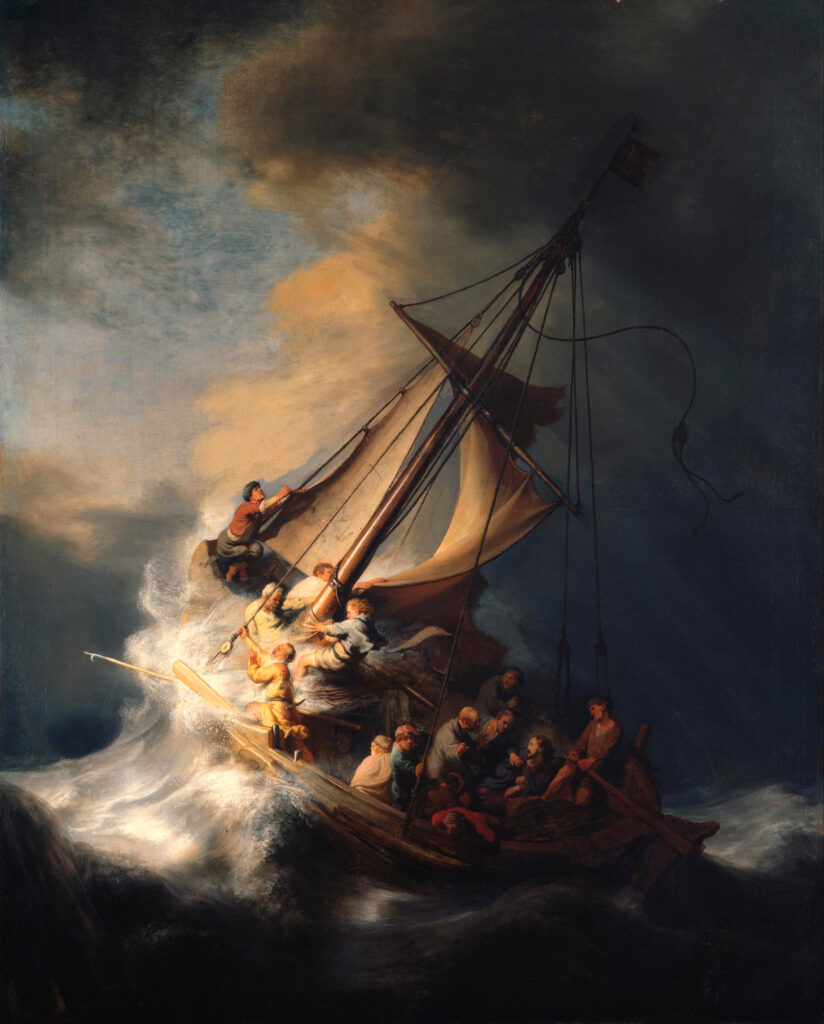 Rembrandt's genius lies in his utilization of light and shadow to convey emotion, mood, and sentiment. His mastery of color and texture as well as his use of dynamic compositions are stunning displays of his creativity, and his artwork is highly influential to this day. From his self-portraits to his landscape paintings, Rembrandt's works justify why he is considered one of the great masters of Dutch Baroque art – and many other eras. As we explore the genius of Rembrandt and his greatest works, it is clear that his impact on the art world is timeless and significant.