tick, tick… Boom! is a 2021 movie starring Andrew Garfield (Mainstream). It's directed by Lin-Manuel Miranda and written by Steven Levenson. It's based on the book by Jonathan Larson.
Plot, Synopsis
Based on the autobiographical musical by playwright Jonathan Larson. It's the story of an aspiring composer in New York City who is worried he made the wrong career choice. (Filmaffinity)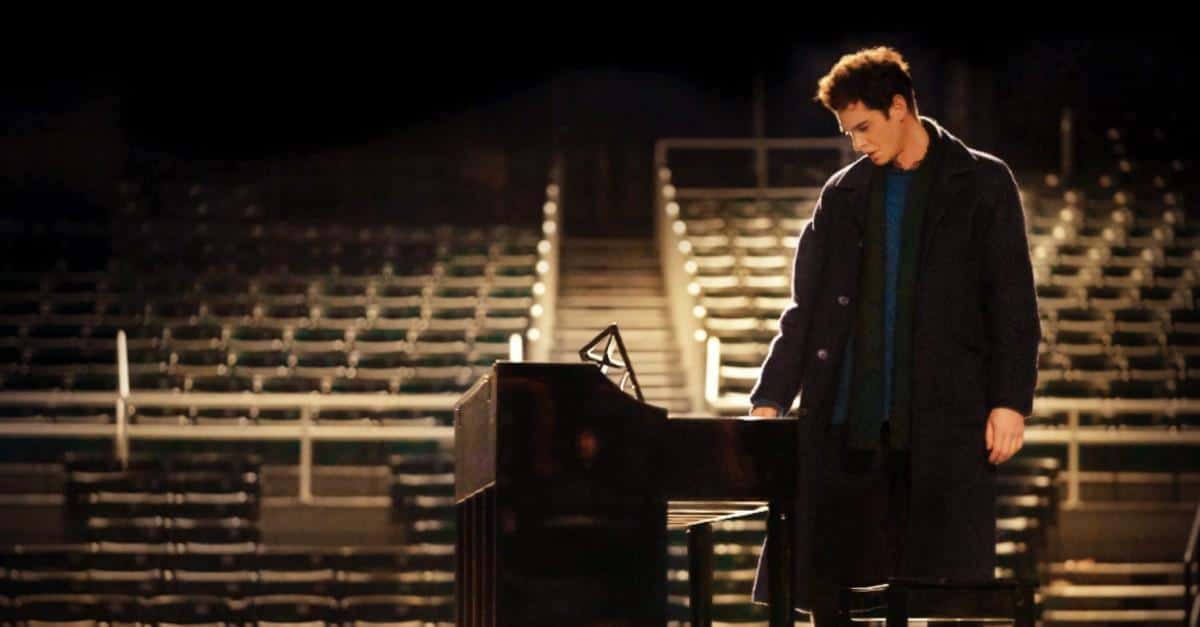 Movie Reviews
"Miranda's directorial debut has the highs and lows of a passion project (…) It's a testament to Garfield's charms that you can start understand how Larson was able to convince people" Steve Greene: IndieWire
"It's a movie made by theatre geeks, for theatre geeks, though feasibly to a severe fault. In other words: if you know the songs and faces on screen, you're bound to enjoy it infinitely more than a casual movie-goer will." Andrew Bundy: The Playlist
"A powerful Broadway tearjerker (…) Entertaining and heartbreaking film (…) 'Tick, Tick' is a terrific, moving, propulsive film on its own terms (…) Rating: ???½ (out of 4)" Johnny Oleksinski: New York Post
Our Opinion
Fresh and optimistic. Don't miss it.
Release Date
November 19, 2021.
Where to Watch tick, tick… Boom!
On Netflix.
Movie Trailer
Cast & Crew
tick, tick... Boom! (2021)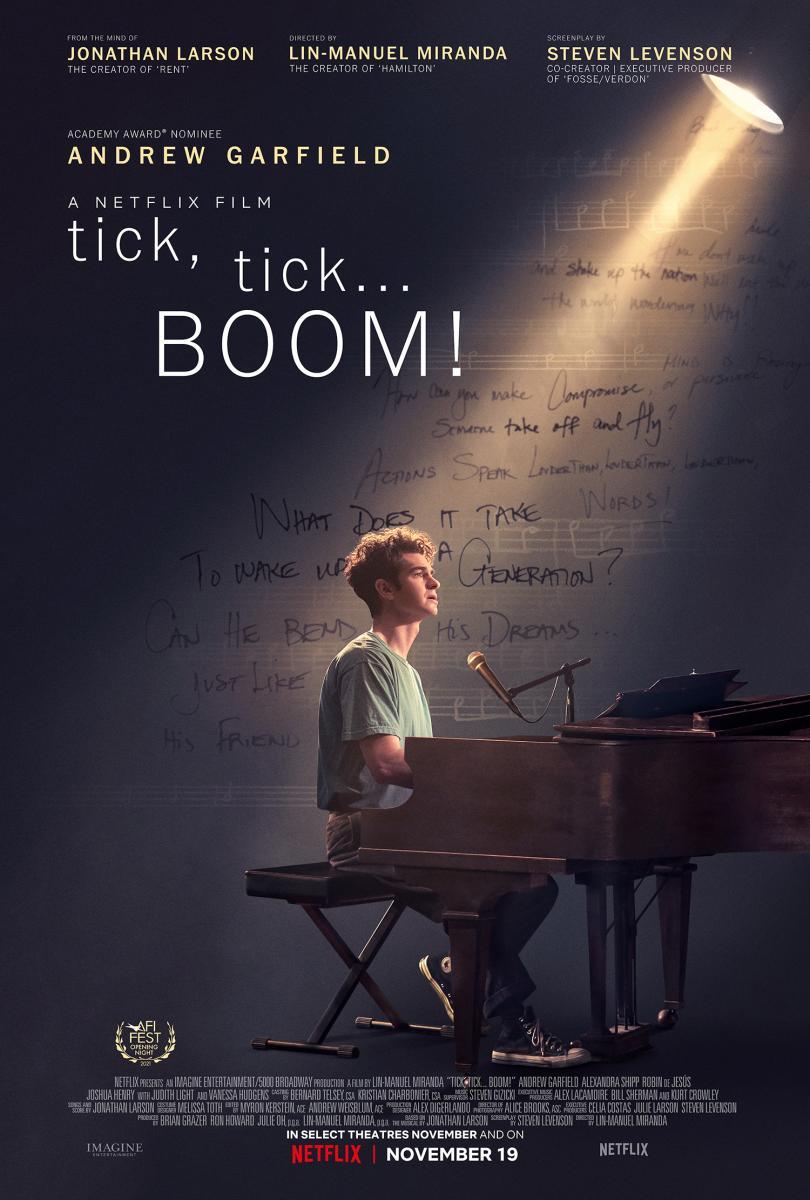 Movie title: tick, tick... Boom!
Date published: January 20, 2022
Director(s): Lin-Manuel Miranda
Summary
Fresh and optimistic. Don't miss it.