The Unforgivable is a 2021 drama movie directed by Nora Fingscheidt, starring Sandra Bullock, with Viola Davis.
Plot
Ruth Slater, a woman released from prison after serving a sentence for a violent crime and re-enters a society that refuses to forgive her past. (Filmaffinity)
The Cast
Sandra Bullock
Sandra Annette Bullock was born on July 26, 1964 in Arlington, Virginia (United States).
Sandra Bullock is an Academy Award winner known for her roles on films such as The Proposal, Gravity (alongside Goerge Clooney), Speed (Keanu Reeves) and many more.
Recently, we have watched her in a 2021 movie titled The Unforgivable.
Noways, she has starred in The Lost City (2022).
Movie Reviews
"I know what unrepented sins I've committed to deserve the Divine punishment that is Netflix's "The Unforgivable," but you have a chance to be penitent and avoid it (…) Rating: ½ (out of 4)" Odie Henderson: rogerebert.com
"Nora Fingscheidt makes a respectable English-language debut (…) The biggest hurdle facing The Unforgivable is that we've seen more effective versions of downbeat stories like this before." David Rooney: The Hollywood Reporter
Release Date
December 10, 2021.
Where to Watch
On Netflix.
The Unforgivable Trailer
Cast & Crew
The Unforgivable (2021)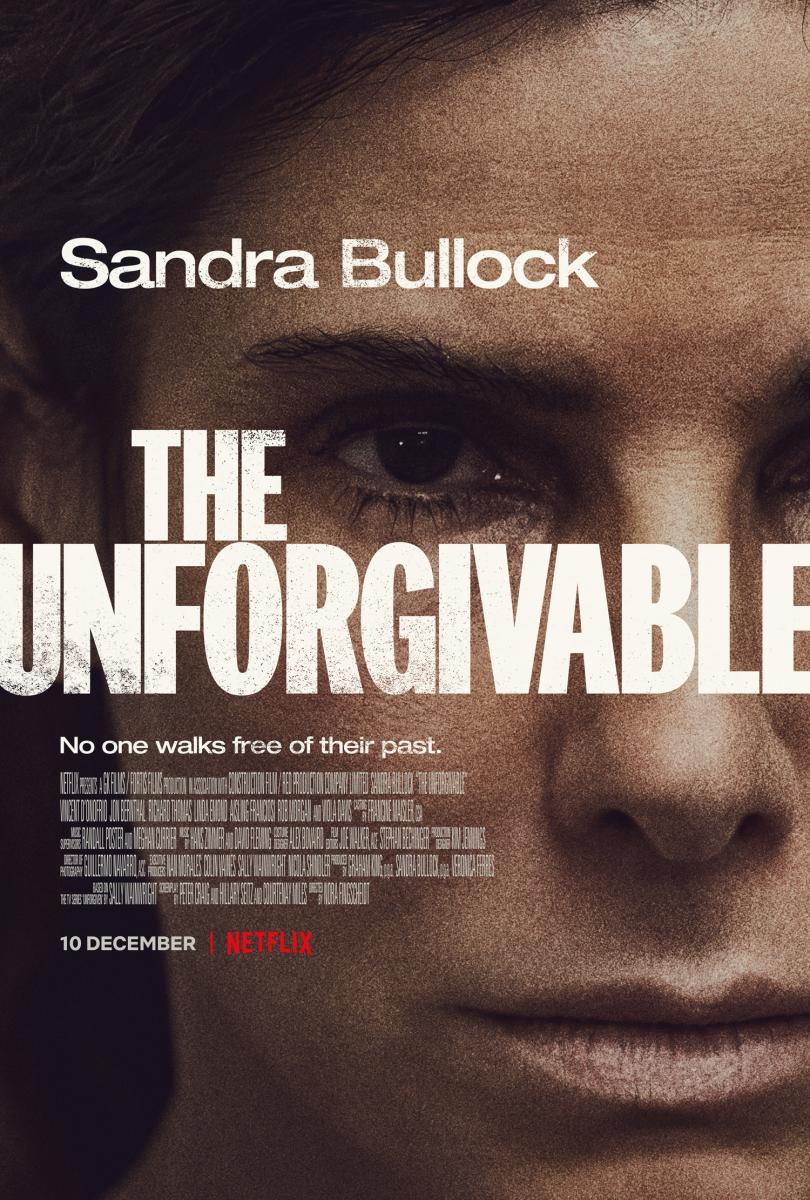 Movie title: The Unforgivable
Date published: January 20, 2022
Director(s): Nora Fingscheidt