Gerard Butler is a Scotish actor known for the movies 300 (2007), Copshop (2021) and The Ugly Truth (2000).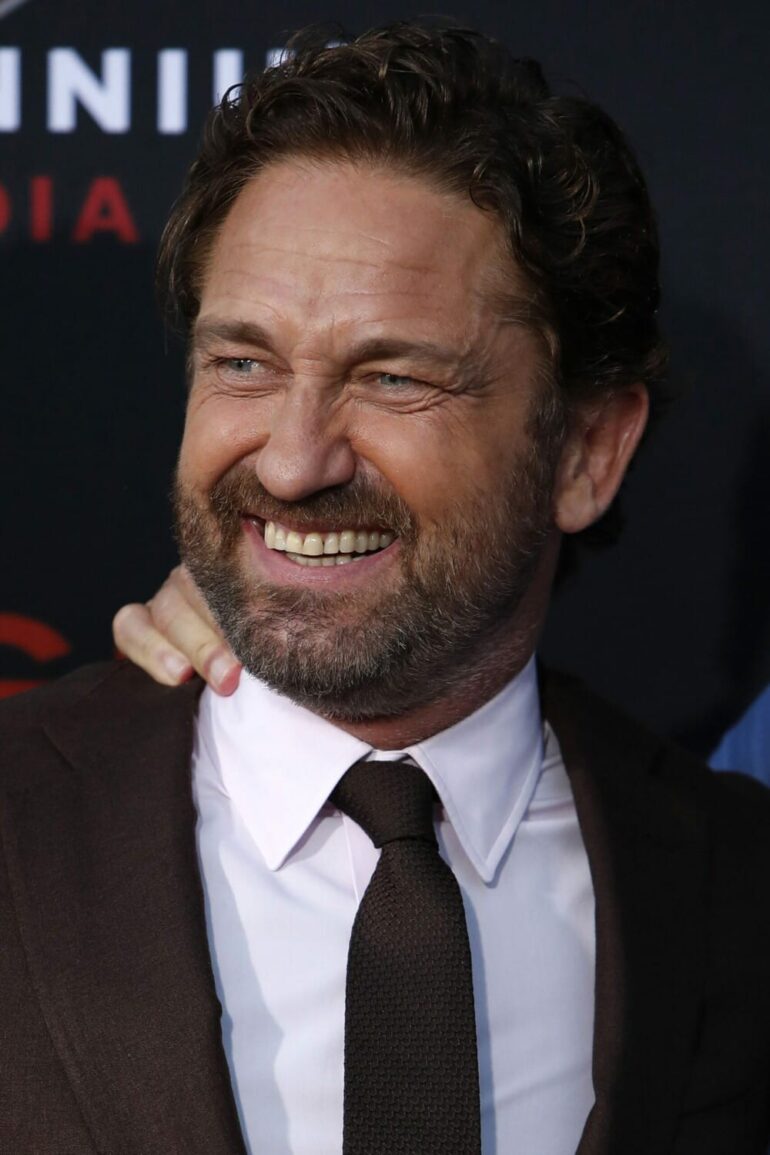 If you've ever seen a movie or TV show featuring Gerard Butler, then you know why he's been dubbed one of Hollywood's most iconic leading men. Throughout the years, Butler has become well-known for his hard-hitting action roles in films such as 300, Law Abiding Citizen, and Olympus Has Fallen. Not only does he have a knack for playing characters who are both heroic and tough, but he also has an infectious charisma that draws audiences in.
Butler was born in Scotland in 1969 and grew up in a loving family of six. He developed an interest in acting at a young age and soon started attending the Scottish Youth Theatre. During his teens and early twenties, Butler worked several jobs while continuing to pursue his dream of becoming an actor. After studying drama in London at the prestigious Royal Scottish Academy of Music and Drama, his dreams finally came true when he landed his first film role in 1997.
Since then, Butler has gone on to star in some of Hollywood's biggest blockbusters and even has projects slated for 2021 and 2022. His performance in The Phantom of the Opera earned him a Golden Globe nomination, and he was also included on People Magazine's "Sexiest Man Alive" list in 2020.
Outside of his onscreen work, Butler is an avid philanthropist who works with numerous charities to help people in need worldwide. He also enjoys surfing, running marathons, playing soccer, skiing, and traveling with his friends. Even with his immense success and busy life, he still manages to make time for the important things that matter to him.
Gerard Butler is truly an inspiration for all aspiring actors who want to break into the entertainment industry. His passion for acting and dedication to doing good have proven that anything is possible with hard work and determination.
About Gerard Butler
Gerard James Butler was born on November 13, 1969 in Paisley, Scotland.
He began his career with Mrs. Brown (1997). Later, he played the role as Attila in a TV miniseries. He appeared in the James Bond saga in Tomorrow Never Dies (1997). But he became famous thanks to Zack Snyder's 300 (2007).
Some of his other films are: Copshop, Greenland (2020) and The Ugly Truth (2000).
Nowadays, he starred in Last Seen Alive (2022).
Gerard Butler Quotes
The thing about courage is it's something that we have to learn and relearn our whole lives. It's not just in you, it's in every choice we make every day.
I had to prove myself to a lot of different people.
I love a girl with a good sense of humour, who is confident but who has a sweetness to her – that melts my heart.
Gerard Butler Movies on MCM
Video: Gerard Butler Biography | Gerard Butler Facts | Biographicstv