MerPeople is a documentary series directed by Cynthia Wade.
MerPeople is a four-part documentary series directed by Cynthia Wade. Did you think mermaids didn't exist? Well, here's Netflix to prove just the opposite.
Did you ever think about being a professional mermaid when you were a child? Well, now it is possible, and it's called "mermaiding" and there are professional mermaids, people who invest hours and thousands of dollars in equipment, who risk their lives holding their breath and who move, professionally, a 500-million-dollar industry worldwide.
Yes, you read it right.
Beyond the mythology and the folklore of many civilizations around the world, beyond the fairy tale by Christian Andersen and Disney's multiple versions, beyond the cute toys, stickers and kitschy decoration, there's a cultural phenomenon that surpasses any rational approach and Netflix has entrusted Cynthia Wade with the mission of letting us know about it.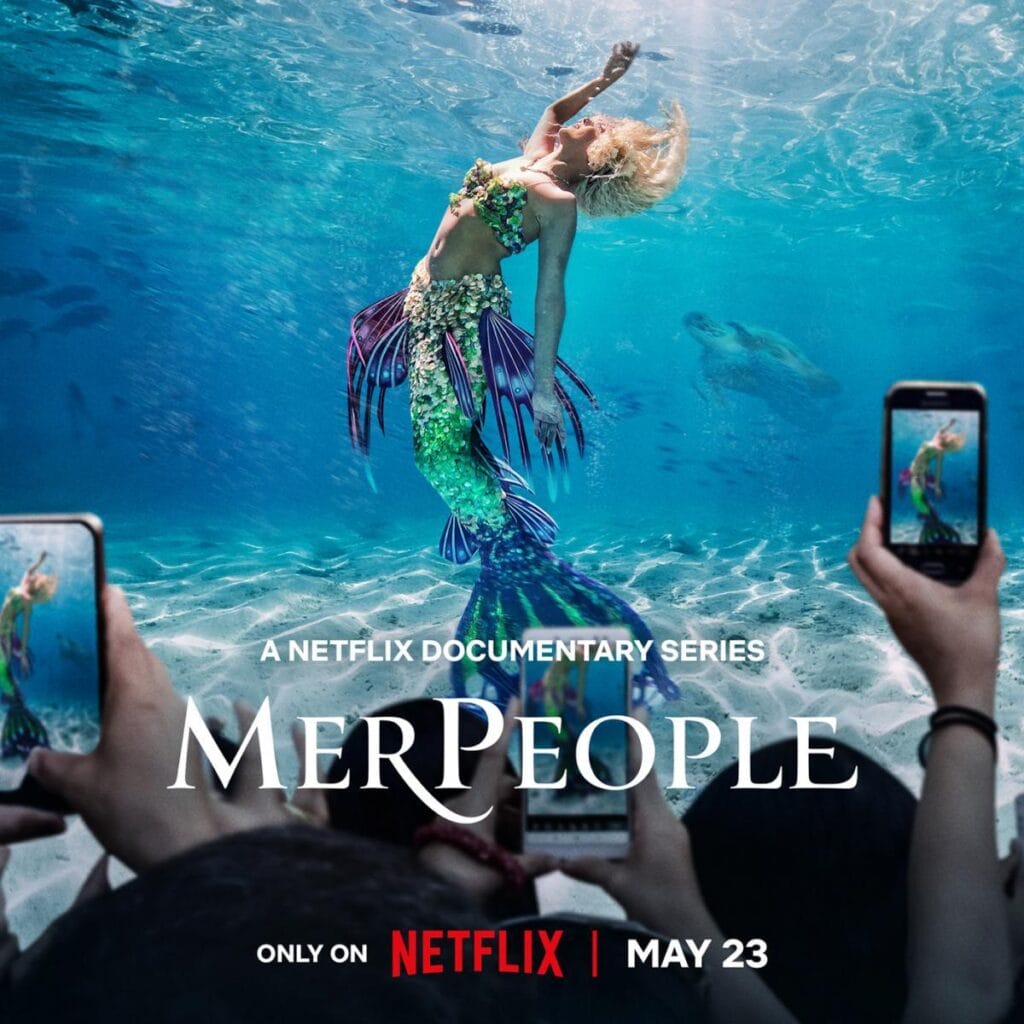 The documentary
Well, it is striking, let's face it, especially for the thematic choice, which surprises from the very first moment. Another very different thing is that, after the initial impact of the "mermaiding" concept, you feel like watching the four episodes of the series, which are very well shot and very interesting on the other hand.
As a documentary, it's quite an effort to stretch a piece of news that wouldn't exceed five minutes in a newsreel, but the director, Cynthia Wade, strives to offer us the best possible content and gives it her all, especially in some spectacular images shot in ponds, pools and even in the sea.
Very appreciable her dedication in this regard.
Then there are the interviews with these people who want to be professional mermaids, a job that requires special dedication, perseverance, and effort. These people give almost their lives to this profession and there are many who try and few who manage to become a professional mermaid.
Would you like to know this world? Well, here we leave you with MerPeople, a daring, entertaining and very well shot documentary that, to say the least, is worth it for the "oddness" of its proposal. And who knows? We might be watching a documentary on unicorn people sooner than we could expect.
Enjoy it.
Release date
May 23, 2023
Where to Watch MerPeople
MerPeople
Name: MerPeople
Description: Welcome to the whimsical world of professional mermaiding, where people's passion for swimming in fins has exploded into a half-billion-dollar industry.
Seasons: 1
Country: United States
Director(s): Cynthia Wade
Cinematography: Boaz Freund
Music: Adam Crystal
Genre: Documentary
Companies: Scout Productions, Netflix