24 Entertainment, Hangzhou — April 27 | Draw your weapons and prepare for battle, Forerunners: NARAKA: BLADEPOINT Season 8 is now live! There's plenty for players to explore as we head into "The Reckoning" with the arrival of a deceptive new hero, a new chapter in NARAKA's campaign mode, and an unbeleafable crossover that'll leave players green with envy should they miss it.
In Season 8, NARAKA: BLADEPOINT continues to expand its mythic lore and cast of characters, albeit with a dark twist. A shadow looms over the Morus Isle and Holoroth as a secretive force — known only as Anicca — lurks in the darkness, waiting to enact their sinister plan. Players will experience their mission through the eyes of a deadly assassin with a unique story to tell. Find out more later this season!
With the arrival of Season 8:  Reckoning comes a brand new Treasure Scroll for players to unlock, filled with unique items such as the Windchaser Bow skin, a legendary outfit for Akos Hu, and so much more. Check out a preview of just some of the rewards on offer with this season's Treasure Scroll.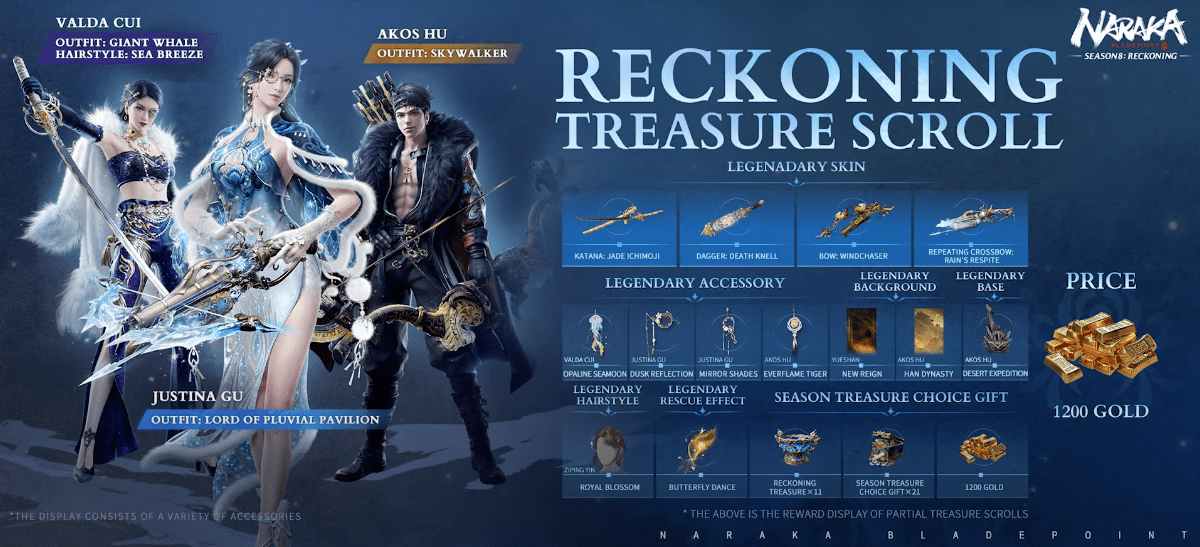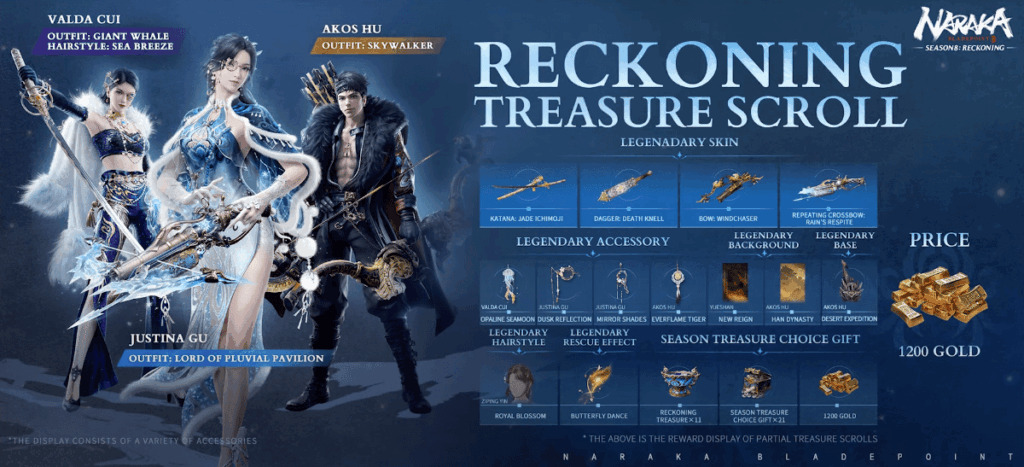 If the arrival of a stealthy new hero wasn't enough, solo and co-op players will  enjoy the newest addition to NARAKA's PvE Showdown mode. In the latest chapter, Celestra is under siege as players take on the goliath, Omnius Palladium, a terrifying and transforming behemoth who literally uses his followers to take on a gigantic form and annihilate his enemies. Players will have to use every fighting technique they've mastered to stay alive in the first-ever week-long Showdown event, running from April 27 to May 7. 
Is it a cabbage? Is it a dog? No, it's Cabbage Dog!
Season 8: Reckoning will also see the addition of the adorable — and nutritious — Cabbage Dog for a limited time. Players will have until May 24 to unlock a variety of treasure, coins, emotes and the legendary accessory: Cabbage Head; with the Napa Cabbage polesword skin on sale right now! A crossover like players have never seen before in NARAKA, this is a once in a lifetime opportunity to earn these incredible rewards.
Want to keep up to date with all the latest NARAKA: BLADEPOINT action? Go to the official NARAKA site